Food crisis and the global land grab
farmlandgrab.org weekly | 13 Nov 2013
---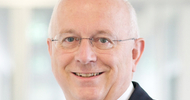 Bloomberg | 13 Nov 2013
Nearly 12,000 hectares (30,000 acres) of orchards will be sold to Adveq Almond Trust, owned by a group of investors led by Adveq Real Assets Harvested Resources LP.
---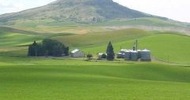 MercoPress | 13 Nov 2013
The Uruguayan government sent a draft law to parliament Tuesday that would ban the ownership of land by companies if they are in any way linked to foreign countries.
---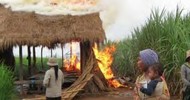 Boycott Blood Sugar | 12 Nov 2013
Coke must commence an immediate investigation into the forced evictions and land seizures perpetrated to clear the way for Mitr Phol's Cambodian operation
---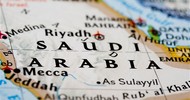 Arab News | 11 Nov 2013
Saad Khalil, director of King Abdullah's Initiative for Saudi Agricultural Investment Abroad, recently revealed that 35 countries have been targeted for agro-investment so far.
---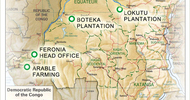 Marketwire | 08 Nov 2013
CDC will directly hold 27.5% of the issued and outstanding common shares of Feronia, a large-scale commercial farmland operator in the DRC
---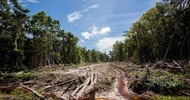 Guardian | 08 Nov 2013
Large plantations are destroying forests, damaging wildlife and causing social conflict in Asia and Africa, report finds.
---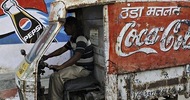 Guardian | 08 Nov 2013
Drinks firm announces zero-tolerance policy and encourages other companies to follow UN's responsible governance rules
---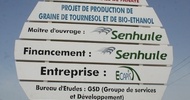 CRAFS | GRAIN | Re:Common | 07 Nov 2013
A controversial foreign investment to produce agrofuels for Europe on 20,000 ha in Senegal has angered communities and sparked violent clashes between peasants and the police.
---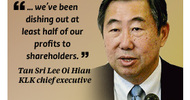 Reuters | 07 Nov 2013
Malaysia's third-largest listed plantation company, Kuala Lumpur Kepong Bhd, said it had agreed to a $21.3 million cash acquisition to gain a foothold in the palm oil sector in Liberia.
---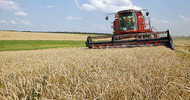 China Ukraine News Blog | 05 Nov 2013
With vast tracts of rich, black earth but antiquated infrastructure, Ukraine is attracting interest from Chinese companies hoping to meet their nation's growing demand for grains and meat.
---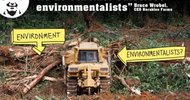 Afrik.com | 30 Oct 2013
Au Cameroun, le projet pharaonique et controversé de la société américaine Herakles Farms de planter des palmiers à huile semble avoir tourné court. Et le pdg de la firme a disparu comme par enchantement.
---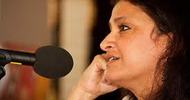 Redeye Collective | 21 Oct 2013
Anuradha Mittal of the Oakland Institute speaks abouthow farmers in Ethiopia are being pushed off their land to make way for multinational agribusiness.
---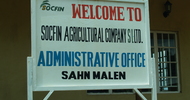 Green Scenery | 15 Oct 2013
Five members of Malen Affected Land Owners Association arrested by police for allegedly destroying oil palms of Luxembourg-based SOCFIN say they are being unfairly targeted by those profiting from the plantation.
---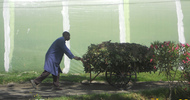 CorpWatch | 10 Oct 2013
Flower growers in Kenya have gone on strike to protest unpaid wages from Karuturi Global, the Indian flower export multinational.
---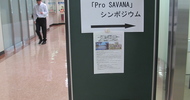 | 30 Sep 2013
We, civil society organizations in Japan, call on the Japanese Ministry of Foreign Affairs and the Japan International Cooperation Agency for the immediate suspension and fundamental review of the ProSAVANA program.
---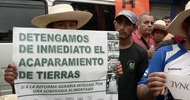 Le Figaro | 12 nov 2013
Le gouvernement uruguayen a annoncé aujourd'hui avoir déposé un projet de loi visant à interdire la propriété foncière aux entreprises dans lesquelles un Etat étranger détient une participation directe ou indirecte.
---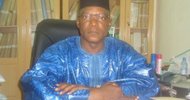 L'Enquêteur | 11 nov 2013
Sa nouvelle stratégie consiste à convaincre les investisseurs étrangers et les opérateurs économiques privés du pays à s'intéresser à l'agro-bisness.
---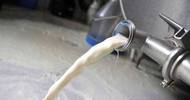 Maghreb Emergent | 10 nov 2013
Ce projet présenté par des investisseurs irlandais et britanniques prévoit la création de 12 fermes de 3000 vaches laitières chacune réparties sur superficie de 120 000 ha et le développement de la filière fourragère en Algérie.
---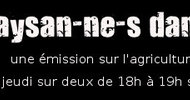 Radio Canut | 09 nov 2013
Entretien radiophonique avec Massa, autour des problématiques et des luttes sur les accaparements de centaines de milliers d'hectares de terres au Mali
---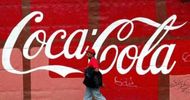 Belga | 08 nov 2013
Coca-Cola a décidé de mettre en oeuvre une politique de "tolérance zéro" des accaparements de terres dans sa chaîne d'approvisionnement, indique vendredi Oxfam dans un communiqué de presse.
---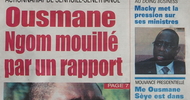 Walfadjri | 08 nov 2013
Le cadre pour la réflexion et l'action sur le foncier au Sénégal, épaulée par l'ONG GRAIN et l'association italienne Re:Common a publié un rapport d'enquête sur les investisseurs qui se cachent derrière le projet Senhuile-Senethanol.
---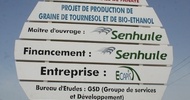 CRAFS | GRAIN | Re:Common | 07 nov 2013
Un investissement étranger controversé visant à produire des agrocarburants pour l'Europe sur 20 000 hectares de terres agricoles au Sénégal a suscité de violents affrontements entre paysans et forces de l'ordre.
---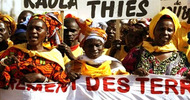 Le Soleil | 05 nov 2013
Les Ong africaines avertissent les autorités du continent des impacts négatifs sur la sécurité alimentaire que pourront engendrer les acquisitions massives de terres en Afrique au détriment des communautés.
---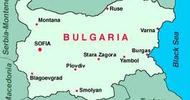 Diario Sur | 22 oct 2013
La ampliación de la moratoria prevista en el Tratado de Adhesión de Bulgaria a la UE, que finaliza el 1 de enero de 2014, fue aprobada por 171 diputados, mientras que 38 votaron en contra y 12 se abstuvieron.
---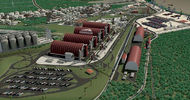 La Información | 22 oct 2013
La casa comercial japonesa Sojitz informó hoy que ha decidido invertir en la brasileña Cantagalo, empresa agrícola y recolectora de grano, y su subsidiaria CGG, de cara a potenciar sus exportaciones de productos alimentarios a Asia.
---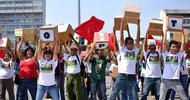 Oxfam | 19 oct 2013
El caso del Valle del Polochic es un claro ejemplo de acaparamiento de tierras.
---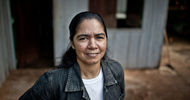 El Diario | 13 oct 2013
Perla Álvarez, defensora de los derechos humanos en Paraguay, asegura que el modelo intensivo de producción de soja está condenando a miles de personas al hambre, la exclusión y la emigración.
---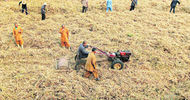 La Tercera | 13 oct 2013
China recurre a ambiciosas jugadas para asegurar provisión futura de alimentos.
---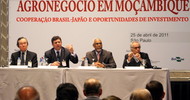 Verdade | 08 Nov 2013
Não temos um Governo a trabalhar para o povo, a defende-lo e aos seus interesses, temos um governo cego de ganância, a fazer negócios irreflectidos, um atrás do outro e como se não houvesse amanhã.
---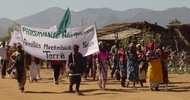 Nigrizia | 18 Oct 2013
Un'alleanza a tre tra Mozambico-Brasile-Giappone prevede di trasformare un'area di 145mila km² nel nordest del paese in un'immensa industria agroalimentare. Scatenando la mobilitazione dei contadini, della società civile e della Chiesa contro la privatizzazione della terra e lo sfratto di milioni di piccoli agricoltori.
---