Food crisis and the global land grab
farmlandgrab.org weekly | 06 Nov 2013
---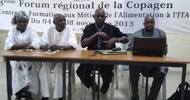 APA | 05 Nov 2013
Members of the West African civil society and the Coalition for the Protection of African Genetic Heritage on Monday opened a regional forum on the impact of land grabbing on food security in Dakar
---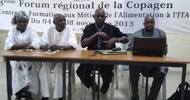 APS | 04 Nov 2013
La Coalition pour la protection du patrimoine génétique africain a engagé le combat contre les acquisitions massives de terres en Afrique de l'Ouest.
---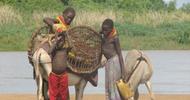 Think Africa Press | 04 Nov 2013
In the face of evidence, the UK and US continue to deny systematic human rights abuses are occurring in the Lower Omo as thousands are displaced for an irrigation scheme.
---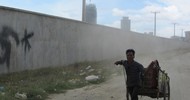 Monthly Review | 02 Nov 2013
For the world's people to have secure access to the quantity and quality of food needed for a decent life, the land grabs and the development of large, highly mechanized factory farms must stop.
---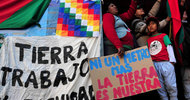 The Argentina Independent | 01 Nov 2013
On 10th October, Miguel Galván was stabbed to death in the doorway of his own home in Argentina. Almost one year earlier, Cristian Ferreyra had also been shot and killed in his house. Both men were murdered because they refused to give up their land to multi-national soybean plantation companies.
---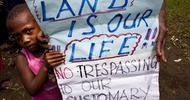 On Our Land | 31 Oct 2013
On Our Land chronicles the experiences of rural communities in Papua New Guinea who are being dispossessed of their land and natural resources through illegal logging operations and exposes the resulting destruction to local communities and the environment.
---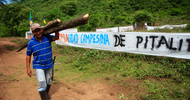 BristoLatino | 31 Oct 2013
Colombian and Argentine experts discuss foreign acquisition of land in their countries and whether government efforts to limit the often negative effects of land grabbing are working.
---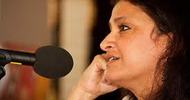 Redeye Collective | 21 Oct 2013
Anuradha Mittal of the Oakland Institute speaks abouthow farmers in Ethiopia are being pushed off their land to make way for multinational agribusiness.
---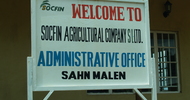 Green Scenery | 15 Oct 2013
Five members of Malen Affected Land Owners Association arrested by police for allegedly destroying oil palms of Luxembourg-based SOCFIN say they are being unfairly targeted by those profiting from the plantation.
---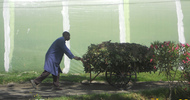 CorpWatch | 10 Oct 2013
Flower growers in Kenya have gone on strike to protest unpaid wages from Karuturi Global, the Indian flower export multinational.
---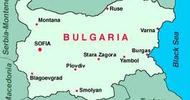 Diario Sur | 22 oct 2013
La ampliación de la moratoria prevista en el Tratado de Adhesión de Bulgaria a la UE, que finaliza el 1 de enero de 2014, fue aprobada por 171 diputados, mientras que 38 votaron en contra y 12 se abstuvieron.
---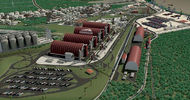 La Información | 22 oct 2013
La casa comercial japonesa Sojitz informó hoy que ha decidido invertir en la brasileña Cantagalo, empresa agrícola y recolectora de grano, y su subsidiaria CGG, de cara a potenciar sus exportaciones de productos alimentarios a Asia.
---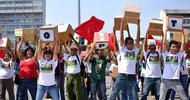 Oxfam | 19 oct 2013
El caso del Valle del Polochic es un claro ejemplo de acaparamiento de tierras.
---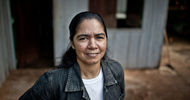 El Diario | 13 oct 2013
Perla Álvarez, defensora de los derechos humanos en Paraguay, asegura que el modelo intensivo de producción de soja está condenando a miles de personas al hambre, la exclusión y la emigración.
---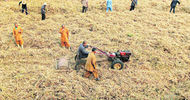 La Tercera | 13 oct 2013
China recurre a ambiciosas jugadas para asegurar provisión futura de alimentos.
---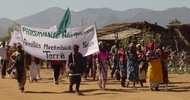 Nigrizia | 18 Oct 2013
Un'alleanza a tre tra Mozambico-Brasile-Giappone prevede di trasformare un'area di 145mila km² nel nordest del paese in un'immensa industria agroalimentare. Scatenando la mobilitazione dei contadini, della società civile e della Chiesa contro la privatizzazione della terra e lo sfratto di milioni di piccoli agricoltori.
---