Food crisis and the global land grab
farmlandgrab.org weekly | 30 Oct 2013
---
Petition Bolloré Group (SOCFIN ) to drop charges against farmers in Sierra Leone
Five members of a local Sierra Leonean NGO (MALOA), who are outspoken critics of the Bolloré Group's land acquisitions for oil palm plantations in their area, say they were falsely accused of destroying oil palm seedlings. Although there is little evidence against them, the 5 were arrested, held in custody for 15 days, and will be judged on 15 November.
Sign the petition
to demand Bolloré and SOCFIN drop the charges.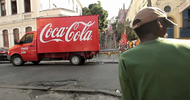 Webwire | 30 Oct 2013
The Brazilian State prosecutor for Pernambuco announced last week that the Federal Public Ministry will launch an investigation into delays in resolving one of the cases highlighted in Oxfam's report.
---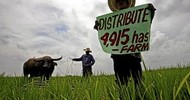 Business Mirror | 29 Oct 2013
Indofood is on the lookout to lease and develop parcels of land for large-scale commercial farming.
---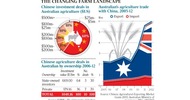 The Australian | 29 Oct 2013
Chinese investors may own less than 1 per cent of Australian farmland, but the true level is not known because it is hidden behind a corporate veil, according to a new report
---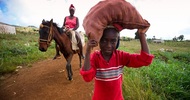 Zambia Post | 28 Oct 2013
Church leaders and activists from six SADC countries appealed to African parliaments to come up with laws that protect land owners, promote land rights and criminalise massive land grabbing.
---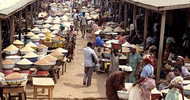 National Mirror | 26 Oct 2013
The state government has recently acquired land in Shongai, Benin Republic as part of effort to increase arable farmlands beyond the state's boundaries for food production.
---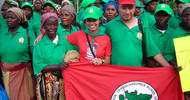 SAPO | 24 Oct 2013
One of the central figures of the Brazilian 'sem-terra' (without land) movement, Augusto Juncal, was in Maputo as a 'heavyweight reinforcement' for the campaign by Mozambican small-scale farmers against ProSavana.
---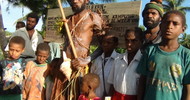 Awas MIFEE | 23 Oct 2013
Throughout Merauke Regency in the southern part of West Papua, a land controversially annexed by Indonesia 50 years ago, indigenous communities are having to learn fast how to resist corporate manipulations.
---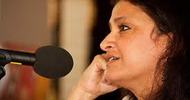 Redeye Collective | 21 Oct 2013
Anuradha Mittal of the Oakland Institute speaks abouthow farmers in Ethiopia are being pushed off their land to make way for multinational agribusiness.
---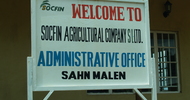 Green Scenery | 15 Oct 2013
Five members of Malen Affected Land Owners Association arrested by police for allegedly destroying oil palms of Luxembourg-based SOCFIN say they are being unfairly targeted by those profiting from the plantation.
---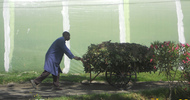 CorpWatch | 10 Oct 2013
Flower growers in Kenya have gone on strike to protest unpaid wages from Karuturi Global, the Indian flower export multinational.
---
Le groupe Bolloré (SOCFIN) doit retirer sa plainte contre les agriculteurs de l'association (MALOA) en Sierra Leone.
Cinq membres sierra-léonais d'une ONG locale (MALOA), qui avaient contesté la manière dont le groupe Bolloré a acheté des terres pour les plantations d'huile de palme dans leur région, sont accusés d'avoir détruit des plants de palmiers. Ce qu'ils contestent formellement. Après 15 jours de détention, ils seront jugés le 15 novembre, alors que les preuves contre eux sont apparemment très faibles. Signez la pétition pour demander au groupe Bolloré d'abandonner les poursuites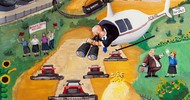 Possibles | 29 oct 2013
Ce nouveau numéro de possibles, avec des auteurs du Québec et d'Europe, des milieux universitaires comme de la société civile, explore les racines du phénomène, ses différentes dimensions et enjeux, ainsi que ses multiples formes à travers les continents.
---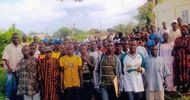 Mediapart | 25 oct 2013
Plus de deux semaines de prison et un procès en cours. Cinq membres d'une ONG sierra-léonaise, qui dénoncent la façon dont le groupe Bolloré a acheté des terres pour y installer des plantations de palmiers à huile dans leur région, sont accusés d'avoir détruit des plants de palmiers. Reportage de Mediapart.
---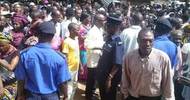 ReAct | 25 oct 2013
En Sierra Leone, cinq leaders d'une association et un député contestant les acquisitions de terre menées par la Socfin liée au groupe Bolloré ont été arrêtés et sont en attente d'un procès.
---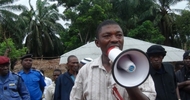 Stop Intimidation | 25 oct 2013
Cinq membres sierra-léonais d'une ONG locale (MALOA), qui avaient contesté la manière dont le groupe Bolloré a acheté des terres pour les plantations d'huile de palme dans leur région, sont accusés d'avoir détruit des plants de palmiers.
---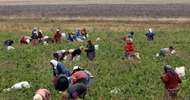 AFP | 25 oct 2013
Le Premier ministre bulgare Plamen Orecharski a promis jeudi de faire revoir au Parlement une loi controversée interdisant la vente de terres à des étrangers, un principe contraire aux engagements européens du pays.
---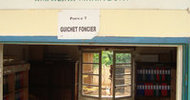 Le Temps | 24 oct 2013
Le gouvernement suisse appuie la mise en place des guichets fonciers au Burundi comme moyen de faire face à l'accaparement de terres
---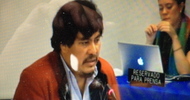 Comité de Unidad Campesina -CUC- | 28 oct 2013
"El acaparamiento de la tierra para cultivar palma y caña para agrocombustibles esta llevando a una serie de violaciones de derechos humanos"
---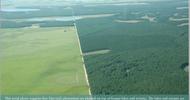 La Nación | 25 oct 2013
Los Esteros del Iberá, en Corrientes volvieron a ser noticia esta semana: un informe sobre plantaciones que la Universidad de Harvard tiene allí acusa a la casa de altos estudios de no ser los suficientemente sustentables.
---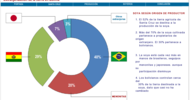 El Deber | 24 oct 2013
Se da cuenta del acaparamiento y extranjerización de las tierras para la producción en gran escala.
---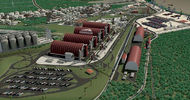 La Información | 22 oct 2013
La casa comercial japonesa Sojitz informó hoy que ha decidido invertir en la brasileña Cantagalo, empresa agrícola y recolectora de grano, y su subsidiaria CGG, de cara a potenciar sus exportaciones de productos alimentarios a Asia.
---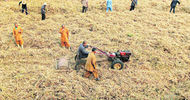 La Tercera | 13 oct 2013
China recurre a ambiciosas jugadas para asegurar provisión futura de alimentos.
---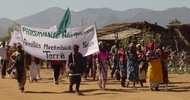 Nigrizia | 18 Oct 2013
Un'alleanza a tre tra Mozambico-Brasile-Giappone prevede di trasformare un'area di 145mila km² nel nordest del paese in un'immensa industria agroalimentare. Scatenando la mobilitazione dei contadini, della società civile e della Chiesa contro la privatizzazione della terra e lo sfratto di milioni di piccoli agricoltori.
---
Land, Justice and Human Rights: A Forum on the Situation of the Indigenous People in Sarawak

Sarawak Dayak Iban Association (SADIA), Pesticide Action Network Asia and the Pacific (PAN AP) | Telang Usan Hotel, Kuching, Sarawak, Malaysia | 15 Nov 2013