Food crisis and the global land grab
farmlandgrab.org weekly | 23 Oct 2013
---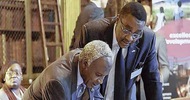 The Citizen | 23 Oct 2013
Tanzania's Minister for Agriculture and Food Security was in London where he spoke with investors about investing in Tanzania's agriculture sector.
---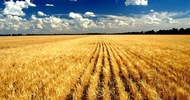 The Land | 22 Oct 2013
The Abbott government's plan to increase scrutiny of foreign farm purchases looks set to pass the Senate despite a simmering internal Coalition row over Chinese investment.
---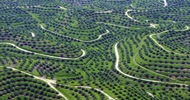 Jakarta Globe | 22 Oct 2013
Oreo cookies and Gillette shaving cream are among products driving the destruction of Indonesia's forests, Greenpeace says, accusing agri giant Wilmar for supplying "dirty palm oil" to make the grocery items.
---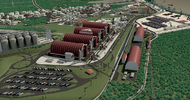 Bloomberg | 22 Oct 2013
Tokyo-based Sojitz says it will invest in Brazil's Cantagalo General Grains SA, which farms 150,000 hectares and collects 2 million metric tons of grains a year.
---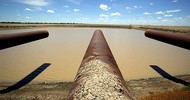 Agrimoney | 21 Oct 2013
Australian Farms Fund Management sells a 40% stake to Melbourne-based Lempriere Capital, the agricultural investment management group that partnered with China's Shandong to purchase the Cubbie Station cotton farm.
---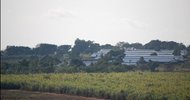 The Poultry Site | 21 Oct 2013
Private equity firm Pearl Capital Partners and Voxtra have invested $4 million in Biyinzika Enterprises Ltd, a Uganda-based poultry feeds processor and farm operator.
---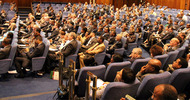 Tanzania Daily News | 21 Oct 2013
UK-Tanzania Agriculture Investment Roundtable begins in London today, in association with the UK Foreign and Commonwealth Office. Agriculture was identified as a priority area
---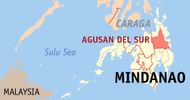 | 19 Oct 2013
Indonesian investors from two of its government-owned companies are planning to invest in a 60,000 ha palm oil plantation in the Philippines' province.
---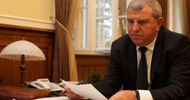 Novinite | 19 Oct 2013
Dimitar Grekov says the Foreign Affairs Parliamentary Committee has rejected a proposed moratorium on the sale of farm land to foreigners
---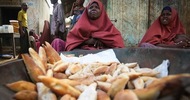 Shekosh Report | 18 Oct 2013
Huge delegation lead by Ethiopian prime minister Hailemariam is on a tour at Shabelle region to inspect lands prepared for investors.
---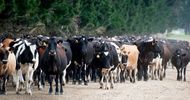 Reuters | 18 Oct 2013
Chinese conglomerate Shanghai Pengxin is poised to buy its second set of dairy farms in New Zealand, the world's leading dairy produce export country, as China's firms increasingly look overseas for sources of milk to meet growing demand at home.
---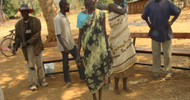 InterContinental Cry | 17 Oct 2013
Anywaa Survival Organisation (ASO) recently had an opportunity to interview affected community representatives and leaders who fled their homes in Gambela and Lower Omo because of government land grabs.
---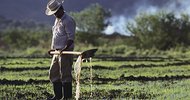 Guardian | 17 Oct 2013
The government wants to correct decades of 'land reform in reverse'. But powerful criminal, armed and business interests are ranged against the country's displaced peasants.
---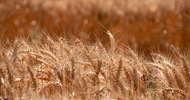 Eco-Business | 17 Oct 2013
A new report claims that European demand for biofuels is not to blame for land acquisitions in poorer countries. But evidence suggests that the issue is more complex than the biofuels industry would like us to believe.
---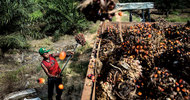 Agrimoney | 17 Oct 2013
Shares in Equatorial Palm Oil soared 40% after the palm oil minnow revealed it was in talks over a takeover by Malaysia-based giant Kuala Lumpur Kepong, which would gain a foothold in Africa through a deal.
---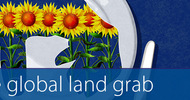 IBA | 29 Jul 2013
Rising demand for agricultural commodities has led to a 'land grab' in some of the world's poorest countries. The International Bar Associaiton assesses the legal implications and the prospects for the developing world.
---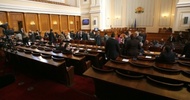 AFP | 23 oct 2013
Le Parlement bulgare a prolongé mardi de six ans jusqu'en 2020 l'interdiction pour les étrangers d'acheter des terrains en Bulgarie, un projet phare du parti ultranationaliste d'Ataka qui pourrait entraîner des sanctions de l'Union européenne.
---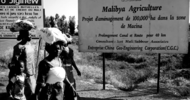 L'Essor | 23 oct 2013
Une délégation du gouvernement malien vient de visiter les réalisations de l'ambitieux projet Malibya.
---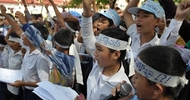 Affaires stratégiques | 22 oct 2013
Dans un grand nombre de cas, il n'y a aucune divulgation publique des informations sur les termes et les conditions d'acquisition des terrains. Bien souvent, les rapports des médias sont la seule source d'information disponible.
---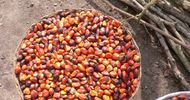 APA | 21 oct 2013
Le Gabon veut produire annuellement 250 000 tonnes d'huile de palme à partir de 2020, a annoncé la ministre délégué à l'agriculture de ce pays, à l'occasion de la 2ème conférence ''Palm oil Africa'' qui s'est achevée samedi à Libreville.
---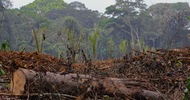 Gabon Review | 21 oct 2013
À l'occasion de la 2è édition de la Conférence Palm Oil Africa tenue à Libreville du 17 au 19 octobre 2013, l'ONG Brainforest bien que non invitée, n'a pas manqué de donner sa position sur la problématique des projets agro-industriels au Gabon.
---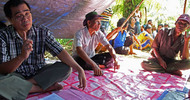 Basta ! | 21 oct 2013
Alors qu'en France, un projet de surtaxe de l'huile de palme fait toujours débat, que se passe-t-il chez le premier producteur mondial de palme, l'Indonésie ? Expropriation de communautés locales, soumissions contraintes des petits agriculteurs aux grandes firmes contrôlées par l'Etat…
---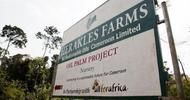 Investir au Cameroun | 20 oct 2013
Le CED vient de révéler que les autorités du département du Koupé Manengouba ont recommandé l'octroi d'un bail emphytéotique sur 12 000 ha au profit de Herakles Farms.
---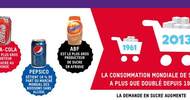 Oxfam | 18 oct 2013
Oxfam a demandé aux dix entreprises les plus gros acheteurs et producteurs de sucre d'améliorer leurs politiques relatives au foncier.
---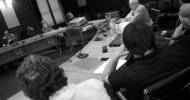 Echale aceite | 22 oct 2013
En Uruguay se debate sobre el acaparamiento de tierras, la "sojización" y la "reprimarización" de la agricultura
---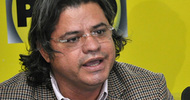 PDA | 19 oct 2013
Supersociedades da la razón a congresista Wilson Arias al obligar a Mónica Semillas devolver subsidios otorgados por el Estado.
---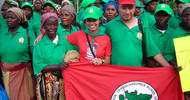 SAPO | 21 Oct 2013
Uma das figuras centrais do movimento "sem-terra" brasileiro, Augusto Juncal, esteve em Maputo como "reforço de peso" da campanha dos camponeses moçambicanos contra o ProSAVANA.
---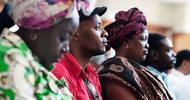 SAPO | 17 Oct 2013
Mais de 200 representantes de associações de camponeses de seis países estão reunidos em Maputo na II Conferência Internacional Camponesa sobre Terra para estudar estratégias para "deter a usurpação de terra dos camponeses" pelo setor privado.
---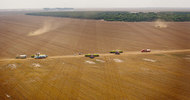 Folha de S. Paulo | 06 Oct 2013
"Os investidores prometem criar empregos locais e dizem que o uso de tecnologia vai melhorar a segurança alimentar. Mas poucos desses benefícios se materializam"
---