Food crisis and the global land grab
farmlandgrab.org weekly | 16 Oct 2013
---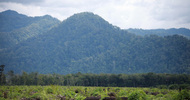 Mongabay | 16 Oct 2013
Local groups call on governor of Jambi province to cancel PT Asiatic Persada's permit after Wilmar's sale of the company stalls IFC-mediated talks.
---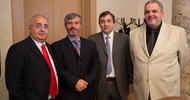 RBC Daily | 15 Oct 2013
Mikhail Orlov, after having sold his Russian farming operations and shifted focus to Zambia, is back with a 4,800 cow dairy farm project in Chechnya.
---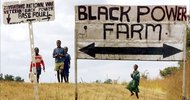 Zimbabweland | 14 Oct 2013
Panel on food and agriculture included a discussion about 'land grabs', large and small farm models, and how investment in Africa could be increased, but also guided and regulated.
---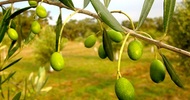 Business Day | 14 Oct 2013
Agri-Vie, a private equity fund focused on food and agribusiness investments in sub-Saharan Africa, announces it has acquired a 63% stake in South Africa's largest table olive supplier.
---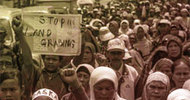 PANAP | 14 Oct 2013
Partner organizations of Pesticide Action Network - Asia and the Pacific launch a book compiling seven case studies on land grabbing in the region as part of its activities to mark "World Foodless Day"
---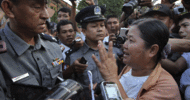 AP | 11 Oct 2013
Foreign investors, often working with current or former military officials, are scrambling to build roads, factories, power plants, bridges and industrial-sized plantations.
---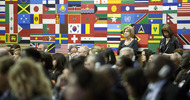 Glopolis | 10 Oct 2013
In the occasion of Committe on World Food Security session in Rome Glopolis is publishing a briefing on responsible agricultural investment which is one of the main issues discussing during this forum.
---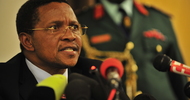 Tanzania Daily News | 09 Oct 2013
Tanzania's President says hoarding large chunks of land without developing them for years retards national development and impoverishes subsistence farmers.
---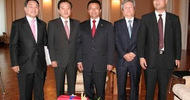 TANY | 16 oct 2013
Le projet d'agrobusiness de Daewoo Logistics qui envisageait un bail emphytéotique de 99 ans sur 1,3 m d'hectares au Madagascar en 2008 revient dans les actualités.
---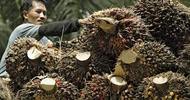 La Libre | 16 oct 2013
"Le Parlement européen a choisi le juste milieu", analyse Olivier De Schutter, "mais il envoie un signal très clair au marché : plus d'huile devra encore être produite et plus de pressions seront encore exercées sur les terres dont la valeur va encore augmenter."
---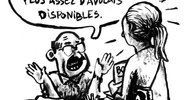 Basta ! | 15 oct 2013
Le groupe Bolloré poursuit en diffamation Basta ! suite à la publication d'un article de synthèse sur l'accaparement des terres, en octobre dernier.
---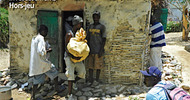 CCFD | 15 oct 2013
Avec cette campagne « Investissements Hors-jeu », le CCFD-Terre Solidaire a pris le parti du pragmatisme. Si l'investissement privé est aujourd'hui incontournable, il doit néanmoins respecter les règles.
---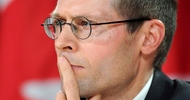 CCFD | 15 oct 2013
Selon Olivier De Schutter, Rapporteur spécial des Nations unies pour le droit à l'alimentation, la cession à vil prix des terres fertiles des pays du Sud appelle des mesures de régulation.
---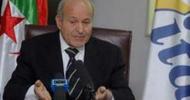 Depêche de Kabylie | 12 oct 2013
«Nous avons des projets en Afrique, notamment au Soudan, en Ethiopie, au Kenya, en Tanzanie et au Mozambique. Notre idée est d'aller dans ces pays qui nous offrent des terres agricoles et beaucoup d'eau».
---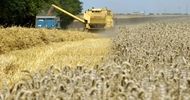 Le Monde | 03 oct 2013
Pour l'heure, il n'est pas question de pouvoir vendre ou acheter des terres agricoles en Ukraine, une question politique explosive.
---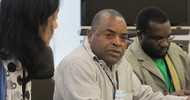 RFI | 16 Oct 2013
O presidente da UNAC, Augusto Mafigo confirmou em declarações à RFI a preocupação dos agricultores moçambicanos no tocante aos futuros projectos de optimização agrícola alegadamente.
---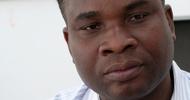 Deutsche Welle | 10 Oct 2013
Responsável da Associação Rural de Assistência Mútua de Nampula, condena a falta de transparência do projeto de desenvolvimento agrícola e mostra-se preocupado com a "usurpação de terras dos camponeses".
---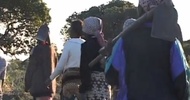 UNAC | 10 Oct 2013
Desde seu lançamento, o ProSavana é acusado de tentar destruir a agricultura moçambicana por meio de uma "invasão de megaprodutores brasileiros", que "se utilizariam de financiamento japonês", em uma "repetição do processo que destruiu o Cerrado brasileiro".
---