Food crisis and the global land grab
farmlandgrab.org weekly | 09 Oct 2013
---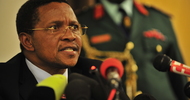 Tanzania Daily News | 09 Oct 2013
Tanzania's President says hoarding large chunks of land without developing them for years retards national development and impoverishes subsistence farmers.
---
The Standard | 09 Oct 2013
Central Organisation of Trade Unions has called for the immediate arrest and prosecution of the management of a flower farm owned by the Indian company, Karuturi.
---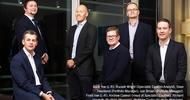 North Queensland Register | 08 Oct 2013
The Insight Global Farmland Fund, has snapped up Forrest Hill Station in the Northern Territory and all its cattle for $6.4 million in a deal negotiated by Elders.
---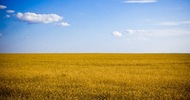 Epoch Times | 07 Oct 2013
A deal signed between Ukrainian and Chinese authorities last month may impact up to 3 million hectares of prime farmland in Eastern Ukraine, a space roughly the size of Belgium.
---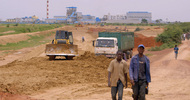 Films de l'Oeil | 07 Oct 2013
The film "No Land No Food No Life" examines the challenges and struggles farmers face despite the exultation they experience in their fight to retain control of their land.
---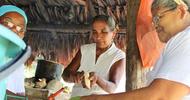 Oxfam | 04 Oct 2013
Now the government of President Santos seems to be pressing for reforms to the law that would enable further concentration of land in Colombia, even though this would be incoherent with the government's own commitments to date in the peace talks.
---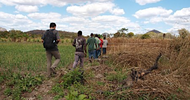 Jiji Press | 03 Oct 2013
Five Japanese nongovernmental organizations have called for a review of a Japanese government-backed large-scale farm development project in Mozambique.
---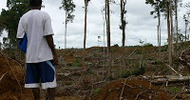 Awas MIFEE | 01 Oct 2013
Acting on a letter sent by 27 organisations, the UN Commission on the Elimination on Racial Discrimination wrote to Indonesia's Ambassador, raising concerns about the Merauke Integrated Food and Energy Estate.
---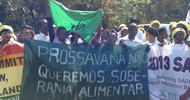 PPOSC-N | 30 Sep 2013
Groups say proponents of large-scale agribusiness project are using manipulative and intimidating actions to divide, compartmentalise and weaken Mozambican civil society.
---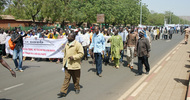 RFI | 07 oct 2013
C'est la Journée mondiale de l'habitat ce lundi 7 octobre 2013. L'occasion de se concentrer sur ces fléaux que sont, dans le monde entier et tout particulièrement en Afrique, les phénomènes d'accaparement des terres et d'expulsions forcées.
---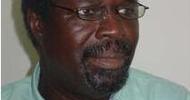 SENENEWS.com | 07 oct 2013
«En ce qui concerne la gestion foncière, de Wade et à son successeur, Macky Sall, c'est la même chose qui continue», dit l'agroéconomiste Ibrahima Sène.
---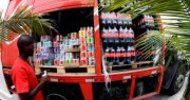 EurActiv | 03 oct 2013
Coca-Cola, PepsiCo, Associated British Foods tolèrent des matières premières issues de l'accaparement de terres agricoles, selon Oxfam.
---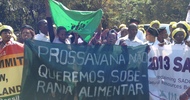 Moz Maniacos | 03 Oct 2013
Representada pela Plataforma Provincial da Sociedade Civil de Nampula emitiu nesta quarta-feira um comunicado de Imprensa onde veementemente volta a "atacar" o Governo e a manifestar-se contra a implementação do programa Prosavana.
---