Food crisis and the global land grab
farmlandgrab.org weekly | 02 Oct 2013
---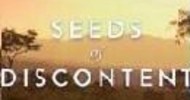 FIAN | 02 Oct 2013
Swedish, Norwegian and Dutch investors in Mozambique land grab: powerful new documentary gives a compelling visual portrait of how investment by private financial players can undermine food security and human rights in developing countries.
---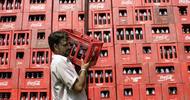 Guardian | 02 Oct 2013
Demand for sugar is triggering land conflicts, says Oxfam, as it calls on Coca-Cola and other major firms to have zero tolerance
---
Agrimoney | 01 Oct 2013
KTG Agrar says it has taken a 17.5% stake in Clemens Tönnies' Sojuz Group, another German-owned company farming in Russia on over 45,000 hectares.
---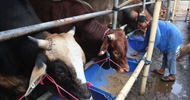 Jakarta Globe | 01 Oct 2013
Australian Prime Minister Tony Abbott throws his support behind Jakarta's plans to invest in Australian cattle farms to help end a trade dispute that has devastated his country's cattle industry and boosted beef prices in Indonesia.
---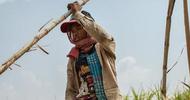 NY Times | 01 Oct 2013
Activists have called for the exclusion of Cambodian sugar from duty-free treatment in Europe, saying that it triggers corporate land grabs.
---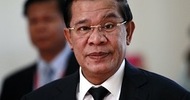 Wall Street Journal | 30 Sep 2013
Activists say the Cambodian government's freewheeling issuance of land concessions has denuded large swaths of forests, robbed rural communities of their livelihoods and vitality, and could undercut the country's fragile developmen
---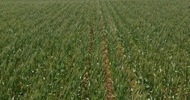 West Australian | 30 Sep 2013
A Chinese conglomerate has hit back at critics of its WA farming operations and vowed to press on with plans to invest hundreds of millions of dollars in an integrated supply chain from Albany to China.
---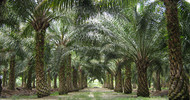 food-navigator | 30 Sep 2013
The Indonesian Government is planning to crack down on further expansion of groups in the powerful palm oil plantation industry and, indirectly, foreign conglomerates.
---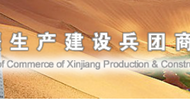 XPCC | 28 Sep 2013
Statement published by Xinjiang Production & Construction Corps' website detailing the MOU it signed for agricultural projects in the Ukraine (with an excerpt translated to English).
---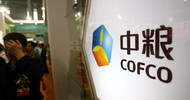 China Daily | 28 Sep 2013
China National Cereals, Oils and Foodstuffs Corp, known as COFCO, will focus its overseas acquisition drive in the wine and sugar sectors to meet growing demand at home, a senior company official has said.
---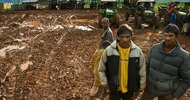 Africa Intelligence | 27 Sep 2013
After enabling foreign firms to grab vast stretches of land, the government has begun to review its land policy.
---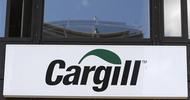 Oxfam | 27 Sep 2013
Cargill bought a large area of farming land in Colombia many times bigger than the legal limit by setting up dozens of "shell companies", violating the spirit of agrarian reform laws, Oxfam said in a report released.
---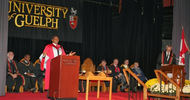 Tanzania Daily News | 26 Sep 2013
President Jakaya Kikwete refutes claims that his government is a notorious grabber of land from poor subsistence farmers in rural areas in an address at Guelph University, Canada.
---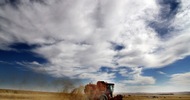 Financial Post | 26 Sep 2013
As the world's population swells beyond seven billion and emerging markets' appetite for food grows, Canadian institutions are getting increasingly hungry for agribusiness and farmland acquisitions abroad.
---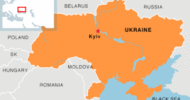 Radio Free Europe | 24 Sep 2013
Ukraine's government-controlled agricultural firm KSG Agro has denied recent Chinese media reports on an alleged agreement that would have seen China leasing 3 million hectares of Ukrainian farmland for the next 50 years.
---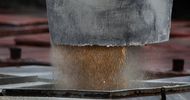 La France Agricole | 30 sep 2013
La multinationale américaine de produits agricoles Cargill aurait acquis illégalement plus de 50.000 hectares de terres destinées à de petits paysans en Colombie, a accusé vendredi l'ONG Oxfam à Bogota.
---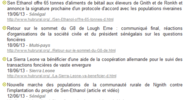 Commission de l'UEMOA / Hub Rural | 27 sep 2013
Le dernier bulletin d'information de la Commission de l'UEMOA et du Hub Rural sur les actualités foncières ouest-africaines vient de paraître
---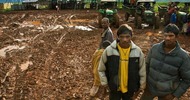 Africa Intelligence | 27 sep 2013
En privé, les officiels éthiopiens reconnaissent l'échec de leur politique d'agriculture commerciale basée sur la location à bas prix d'immenses portions de terres à des firmes étrangères.
---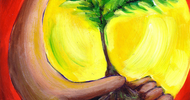 Boletín Nyeleni | 30 sep 2013
Mientras que las corporaciones desean controlar vastas extensiones de terreno agrícola, como activo financiero de especulación o para producir mercancía para los mercados mundiales, y siguen sin control, los gobiernos siguen animándolos.
---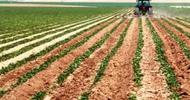 Terra | 27 sep 2013
La multinacional de productos agrícolas Cargill habría adquirido de manera irregular más de 50.000 hectáreas de tierras destinadas a pequeños y medianos campesinos en Colombia, denunció la ONG Oxfam.
---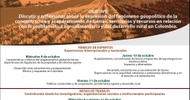 Grupo Semillas | 26 sep 2013
Del 9 al 11 de octubre de 2013 se llevará a cabo en la Universidad Externado de Colombia un seminario internacional sobre concentración y acaparamiento de tierras.
---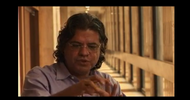 | 19 sep 2013
"Insto nuevamente al señor Presidente de la República, Juan Manuel Santos, para que le aclare al país cuanto antes los intereses que diferentes personas de su entorno tengan en compras de tierras de la Altillanura".
---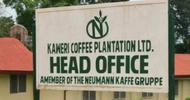 Blog de Javier Guzmán | 15 sep 2013
Las transnacionales toman el control de la alimentación en África
---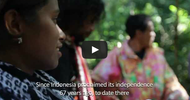 Videohuma | 02 Oct 2013
Tahun 2012 mengatakan bahwa Hutan Adat Bukan lagi bagian dari Hutan Negara. Film ini berisi penjelasan dan penegasan para tokoh instansi negara, pakar hukum dan masyarakat adat mengenai Putusan MK No. 35. (English subtitles)
---
Seminario internacional: concentración y acaparamiento de tierras, desarrollo rural y derecho a la alimentación

Universidad Externado de Colombia, el Instituto Colombiano de Antropología e Historia y FoodFirst Information and Action Network, FIAN | Bogotá | 09 Oct 2013