Food crisis and the global land grab
farmlandgrab.org weekly | 25 Sep 2013
---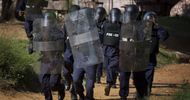 SDI | 25 Sep 2013
A paramilitary unit of the Liberia National Police was deployed into the area after residents attempted to halt the survey.
---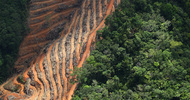 Mongabay | 24 Sep 2013
Indigenous communities have claims to nearly one third of all land granted in commercial land concessions in 12 countries analyzed by a new report.
---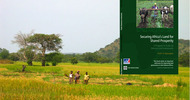 Oakland Institute | 23 Sep 2013
World bank rekindles assumptions that land registration would give farmers access to low-cost credit, improve yields, and that Africa has abundant "surplus land" which should be delineated and identified in order to be acquired by land developers.
---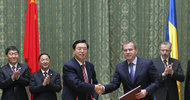 SCMP | 22 Sep 2013
Under the 50-year plan, Ukraine will initially provide China with at least 100,000 hectares - an area almost the size of Hong Kong - of high-quality farmland in the eastern Dnipropetrovsk region
---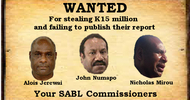 Act Now! | 22 Sep 2013
Act Now! and Bismarck Ramu Group call on PM to cancel special agriculture and business leases, saying that already 5 million ha of lands in Papua New Guinea have been swallowed up by foreign companies.
---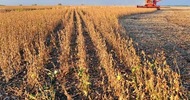 Guardian | 20 Sep 2013
Industrialised countries should do more to persuade companies that investing in, and working with, farmers makes more business sense than buying their land, says FAO senior economist
---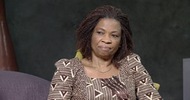 Al Jazeera | 20 Sep 2013
On Al Jazeera's talk show South2North, Redi Tlhabi debates the new scramble for Africa with former Mozambican president Joaquim Chissano, Nigerian politician Nkoyo Toyo and Philippe Heilberg, a land investor from the US.
---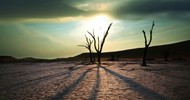 Ethics & International Affairs | 19 Sep 2013
Food companies in the North have always purchased land in the global South to produce export crops. What is different today is the unprecedented scale of these purchases and the kinds of crops that are being grown.
---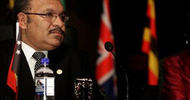 Radio NZ | 19 Sep 2013
Of the 42 Special Agricultural Business Leases examined only four secured consent of local landowners and had viable agricultural projects.
---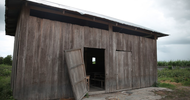 Reuters | 19 Sep 2013
Large-scale agricultural projects in Cambodia as well as in parts Africa have driven small-holder farmers into wage labour out of distress.
---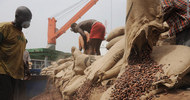 4-traders | 19 Sep 2013
UK-based Agriterra, which controls 21,000 ha of farmland in Africa, provides an update on its 3,200 ha cocoa plantation in Sierra Leone.
---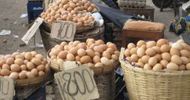 Reuters | 19 Sep 2013
Phatisa has already invested $84 million into nine projects in seven African countries, ranging from palm oil in Sierra Leone and the DRC, to poultry farming in Zambia.
---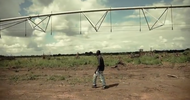 Swedfund International | 28 Aug 2013
Swedfund film focuses on the people living in the Sierra Leone countryside affected by the Addax Bioenergy sugarcane project.
---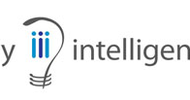 Industry Intel | 28 Aug 2013
Transcript of a webinar with Dr. Claire Schaffnit-Chatterjee, Senior analyst, Deutsche Bank Research and Michael Schneider, Director, Head of Environmental & Social Capital Deutsche Bank AG, Deutsche Asset & Wealth Management
---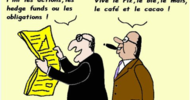 Challenges | 24 sep 2013
AgroGeneration annonce que les accords définitifs sur les modalités financières et juridiques de son rapprochement avec Harmelia ont été finalisés et signés
---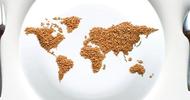 La Croix | 23 sep 2013
Au moins un tiers des concessions agricoles cédées aux investisseurs étrangers dans le monde empiètent sur les terres de communautés locales ou autochtones, selon une étude du cabinet de consultants Munden Project.
---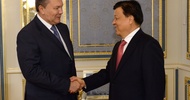 La France Agricole | 23 sep 2013
La Chine va investir dans 3m d'hectares de terres agricoles en Ukraine, ce qui représenterait le plus vaste projet agricole mené par Pékin à l'étranger alors que le pays cherche à garantir ses approvisionnements.
---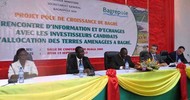 Le Fasonet | 23 sep 2013
Le premier ministère a organisé, le jeudi 19 septembre 2013 à Ouagadougou, une rencontre d'échange et d'information sur l'allocation des 30 000 hectares aménagés de Bagrépôle aux investisseurs.
---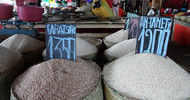 Collectif TANY | 20 sep 2013
Le projet de la Commission de l'Océan Indien impliquera forcément de vastes étendues de terrains et impactera l'accès à la terre et à l'eau des familles d'agriculteurs et éleveurs malgaches.
---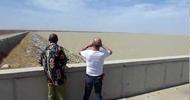 APA | 20 sep 2013
Sept-cents investisseurs nationaux et internationaux sont en compétition pour 18 000 hectares de terre à aménager sur le Projet Pôle de croissance de Bagré situé à l'Est du Burkina Faso
---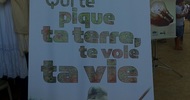 Walfadjri | 20 sep 2013
Pour amener les populations vivant dans des zones marqués par l'accaparement des terres à jouir de leurs droits, l'association Sherpa compte les former sur les responsabiltés sociales des entreprises
---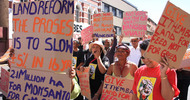 RFI | 20 sep 2013
Ministres africains ou latino-américains, représentants d'ONG et de grandes entreprises sont rassemblés à Interlaken, en Suisse. Objectif : bouleverser la donne foncière.
---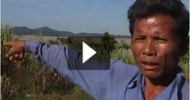 Peuples Solidaires | 18 sep 2013
Au Cambodge, les compagnies sucrières dépossèdent des milliers d'hommes, de femmes et d'enfants de leurs terres. Demandons à Karel de Gucht, Commissaire européen au commerce, de faire cesser ce scandale !
---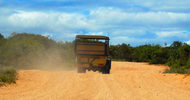 Phatisa | 18 sep 2013
Suite à sa seconde levée de fonds auprès d'investisseurs privés et l'investissement de US$ 50 millions de l'OPIC, le fonds African Agriculture Fund dispose désormais d'un montant total de US$ 243 millions.
---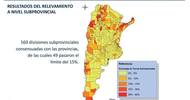 Infoalternativa | 21 sep 2013
Se trata de casi 16 millones de hectáreas. Sobre 500 departamentos, sólo 49 exceden los topes fijados por la ley.
---