Food crisis and the global land grab
farmlandgrab.org weekly | 18 Sep 2013
---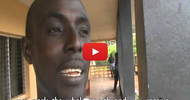 WRM | 18 Sep 2013
New WRM video based on interviews with people from communities in Africa affected by the expansion of oil palm plantations.
---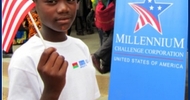 IRIN | 18 Sep 2013
The US's Millennium Challenge Corporation says it is helping Burkina Faso to improve its land ownership legislation to protect rural land owners from unfair deals that have seen wealthy buyers acquire vast tracts of land.
---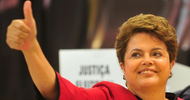 Reuters | 18 Sep 2013
Brazil has authorized the sale of farmland to foreigners for the first time since 2010, when the country's attorney general imposed limits on foreign land control in one of the world's top producers of agricultural commodities.
---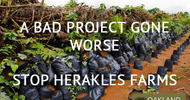 Oakland Institute | 18 Sep 2013
The embattled Herakles Farms palm oil plantation project in Cameroon appears to have now gone off the rails
---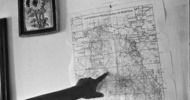 HRW | 17 Sep 2013
Internally displaced Colombians face killings and widespread death threats for attempting to reclaim their land, Human Rights Watch said in a report released today.
---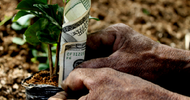 PR Web | 17 Sep 2013
Cima Coffee Farms this week announced it has officially launched as a standalone real estate concern dedicated to the sales of prime agricultural property
---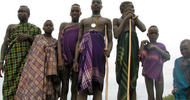 CSM | 17 Sep 2013
A journalist's visit to South Omo, where rights groups say police have raped women and otherwise pressured locals to leave an area tagged to become a huge sugar plantation, was quickly curtailed by authorities.
---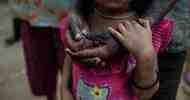 Inclusive Development | 17 Sep 2013
An EU trade initiative intended to reduce poverty in the world's poorest countries has driven thousands of Cambodian farming families into destitution and led to serious human rights violations, says new report
---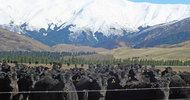 Fairfax NZ News | 16 Sep 2013
A massive New Zealand farm the size of Christchurch has been sold to a North American investment group.
---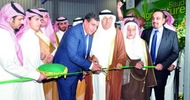 Arab News | 16 Sep 2013
Saudi ag minister says his government is positioning itself as a facilitator for the Saudi private sector, seeking land and agricultural investments, and providing funds, credit, and logistics.
---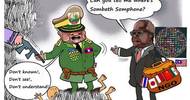 Thompson Reuters | 16 Sep 2013
Large multinational corporations are swooping into Laos to acquire the land — or the rights to the resources that the land holds — from the local, regional and national governments.
---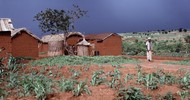 The Citizen | 13 Sep 2013
African countries should have ethical economic land policies to save the continent from land conflicts, an international land conference was told on Wednesday.
---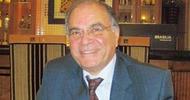 Economic Times | 13 Sep 2013
The proposed Africa fund from Tata Capital, which is part of India's biggest business house, would mainly focus on segments such as consumer goods and agriculture and agri-processing.
---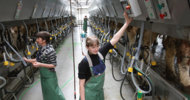 Agrimoney.com | 13 Sep 2013
The group said it had acquired 10,000 hectares of land during the half year, taking its total portfolio to 186,000 hectares, of which it owns 101,000 hectares.
---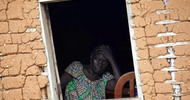 Reuters | 13 Sep 2013
Communities in Cameroon's Southwest Region fear they could lose their land after environment groups warned that U.S.-owned palm oil firm Herakles Farms is seeking to sell off existing plantations.
---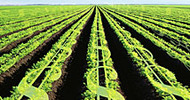 Agrimoney | 13 Sep 2013
Irrico, the Russia-based agricultural investment company, revealed it is on the verge of doubling its land portfolio as it unveiled it had attracted a third investor, emerging markets private equity group Hong Kong-based ADM Capital.
---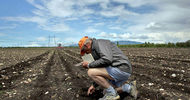 Georgia Today | 12 Sep 2013
Large scale privatization of state-owned agricultural lands in Georgia has the potential to trigger violence and social unrest of far graver consequences for investment – foreign and domestic – into the national economy than the notorious moratorium.
---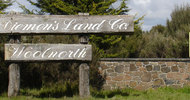 ABC | 12 Sep 2013
It has been reported that the state-owned China Investment Corporation and New Zealand dairy giant Fonterra are negotiating to buy Tasmanian dairy farm Van Diemen's Land under a proposed $200 million deal.
---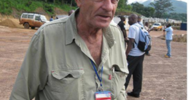 Concord Times | 12 Sep 2013
Farmers in Bombali and Tonkolili districts in northern Sierra Leone have said that land grabbing by multi-national companies and massive timber logging are some of the barriers to sustainable agriculture in the two districts.
---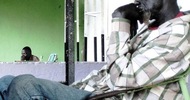 InterContinental Cry | 12 Sep 2013
Indigenous Peoples are being forced to become dependent on aid handouts having lost their land and their ability to produce their own food.
---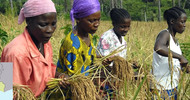 FOEi | 12 Sep 2013
"Instead of handing over farming land to foreign companies, our government should promote policies that sustainably increase productivity and help Liberian farmers access local markets," says Friends of the Earth Liberia.
---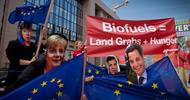 EurActiv | 12 Sep 2013
The European Parliament has voted to limit the use of fuels made from food crops because of fears that biofuels can push up grain prices and displace communities, but critics say it avoids meaningful action to reduce European demand.
---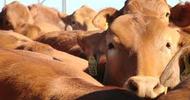 ABC | 12 Sep 2013
A move by the Indonesian government to buy one million hectares of land for beef production in Australia for its own local market has reignited the foreign ownership debate.
---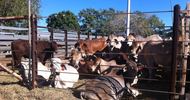 ABC | 12 Sep 2013
Indonesia has moved to solve its beef supply problems by approving a plan to buy one million hectares of Australian farmland, a plot four times the size of the Australian Capital Territory.
---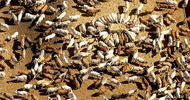 The Land | 12 Sep 2013
Indonesia's announcement yesterday that it plans to buy a million hectares of Australian agricultural land to raise beef cattle is the clearest signal yet that it wants to lower its dependence on the current live export system.
---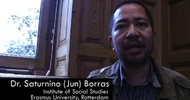 The Water Channel | 12 Sep 2013
Our conception of land-grabs and global discussion of the phenomenon are a bit too 'Africanized' argues Dr Jun Borras.
---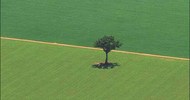 TNI | 10 Sep 2013
In the last two decades, the best agricultural lands in Bolivia have been put into commercial production by large-scale producers closely linked to foreign investors, particularly Brazilians.
---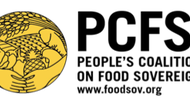 PCFS | 31 Aug 2013
The People's Coalition on Food Sovereignty recently released its critique on the responsible agricultural investment guideline calling it essentially the same as the World Bank's Principle on Responsible Agricultural Investment.
---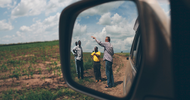 AVCA News | 16 Jul 2012
The African Agricultural Capital Fund, which is backed by USAID, Bill Gates and JP Morgan, has invested $1.2 million in NUAC, a company owned by several Danish partners that operates Uganda's largest farm.
---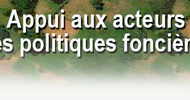 Commission de l'UEMOA / Hub Rural | 18 sep 2013
Le dernier bulletin d'information de la Commission de l'UEMOA et du Hub Rural sur les actualités foncières ouest-africaines vient de paraître
---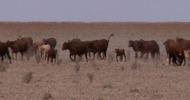 RFI | 18 sep 2013
Pour assurer son approvisionnement en viande de bœuf, l'Indonésie envisage d'acheter plus d'un million d'hectares en Australie.
---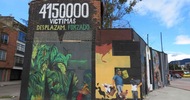 Le Monde | 17 sep 2013
Qu'ils soient grands éleveurs, cultivateurs de palmiers à huile ou trafiquants de drogue, les spoliateurs entendent rester maîtres de leurs biens mal acquis.
---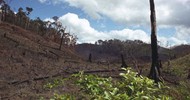 Affaires stratégiques | 16 sep 2013
La question foncière est au cœur de la problématique RSE pour les entreprises forestières ou agro-alimentaires et elle doit être abordée de manière politique tant elle est délicate voire controversée.
---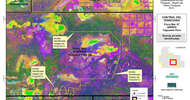 Survival | 16 sep 2013
La forêt des Indiens isolés du Paraguay est en train d'être détruite pour faire place à l'élevage de bétail destiné au marché européen.
---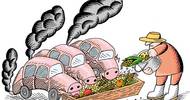 Le Monde | 11 sep 2013
L'Europe a finalement donné un coup de frein aux agrocarburants en limitant les agrocarburants dits de "première génération", produits à base de cultures alimentaires (blé, maïs, colza, canne ou palme) à 6 % de l'énergie finale consommée dans les transports
---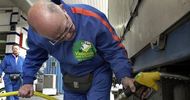 El Diario | 12 sep 2013
Decenas de organizaciones los señalan como responsables de la subida del precio de los alimentos y el acaparamiento de tierras para cultivos.
---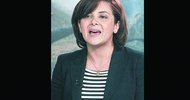 El Espectador | 12 sep 2013
Manifestó que tiene claro que su trabajo tocó intereses que generaron tensiones y acosos en su contra, al denunciar penal y disciplinariamente administraciones pasadas que adjudicaron irregularmente terrenos.
---