Food crisis and the global land grab
farmlandgrab.org weekly | 28 Aug 2013
---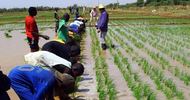 Guardian UK | 28 Aug 2013
Agriculture is central to Chinese and Brazilian development efforts – how trailblazing are their methods?
---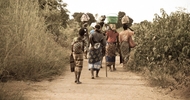 Unige | 28 Aug 2013
This article examines Brazilian cooperation practices in the agricultural sector in Mozambique against a backdrop of its discourse
---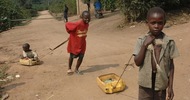 Deutsche Welle | 27 Aug 2013
In 2001, more than 4,000 people were evicted from land in Uganda after it had been acquired by a German coffee firm on a 99-year lease. The company insists the deal was above board, but an NGO is now raising doubts
---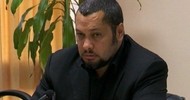 EMTV | 27 Aug 2013
Foreign companies have gained rights to 5 million ha of customary land in Papua Guinea; one provincial governor's now declared a moratorium on new deals.
---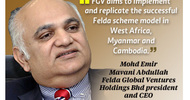 Business Times | 27 Aug 2013
FELDA Global Ventures Holdings Bhd (FGV) is scouting for oil palm land in the Asean region, Cameroon and Nigeria.
---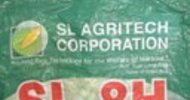 Manila Bulletin | 26 Aug 2013
Filipino firm SL Agritech Corp. and Brunei firm Four Bays Iman Sdn Bhd (FISB) have tied up for a 20,000 ha hybrid rice plantation in Mindanao.
---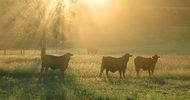 Weekly Times Now | 26 Aug 2013
Australia's Murray Goulburn Co-operative says it plans to bypass traditional bank lending by forging alliances with international investors to support dairy farms.
---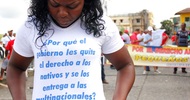 Common Dreams | 26 Aug 2013
At least 200,000 people blocked roads and launched protests across Colombia against free trade agreements, land grabs and other policies of poverty and privatization pushed by US-backed right-wing President Juan Manuel Santos.
---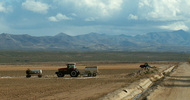 ABC | 23 Aug 2013
The ABC's Vote Compass has revealed that three-quarters of Australians want more restrictions on foreign ownership of agricultural land.
---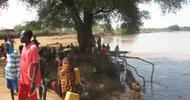 Think Africa Press | 21 Aug 2013
Are the government's large-scale developments in southern Ethiopia forcing local populations to move with the times or just move out the way?
---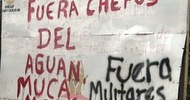 Toward Freedom | 20 Aug 2013
Bajo Aguán, a fertile agricultural region in the north of Honduras, might at first glance look like paradise. But in fact, it is part of a historic land struggle and the site of a an undeclared and largely invisible war, where only one side has arms.
---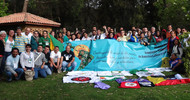 Radio Mundo Real | 13 Aug 2013
A continental consultation to discuss the concept of "responsible agriculture investment" developed by the Committee on World Food Security took place in Bogota, Colombia on August 7 and 8.
---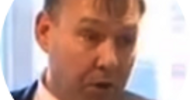 redd-monitor | 01 Aug 2013
The UK Financial Conduct Authority has taken Sierra Leone farmland investor Capital Alternatives to the High Court for "promoting and/or operating collective investment schemes (CISs) in the UK illegally and without our authorisation".
---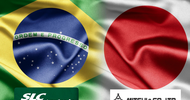 Reuters | 09 Jul 2013
SLC Agricola, one of Brazil's largest soybean producers with cotton, corn and coffee operations, will have a 50.1 percent participation in the venture that will start operations in the northern frontier agricultural state of Bahia.
---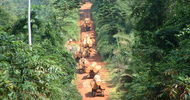 Mutations | 27 aout 2013
Pour Bernard Njonga, Président de l'Association citoyenne de défense des intérêts collectifs, ce qui fait courir les firmes internationales et élites vers les terres agricoles camerounaises, c'est le refuge monétaire.
---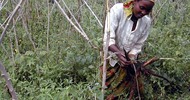 Camer.be | 27 aout 2013
Cette catégorie de nouveaux acteurs du monde rural que Jean-marc ela nomme «cultivateurs en souliers vernis» exportent dans la majorité des cas leurs produits à l'extérieur.
---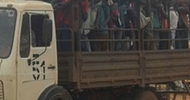 Camer.be | 27 aout 2013
Depuis le 2 Août 2013, SOSUCAM est en train de jeter de « la poudre aux yeux » du Monde avec la création d'une Fondation qui, dès sa naissance, semble avoir déjà du plomb dans l'aile tant son chantier est ardu.
---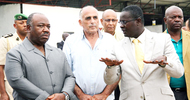 Koaci | 27 aout 2013
La ferme agropastorale de Ntoum, créée comme bientôt cinq autres dans le cadre d'une convention signée par l'État gabonais avec une société spécialisée israélienne, a reçu ce lundi la visite du Président de la République
---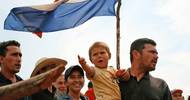 ARTE | 22 aout 2013
Paysans expulsés, pollution des sols, déforestation, empoisonnements... : quel poids pèsent les dégâts sociaux et environnementaux face aux profits générés par la monoculture intensive du soja génétiquement modifié ?
---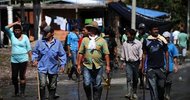 AFP | 22 aout 2013
Plus de 200.000 paysans colombiens ont lancé lundi un mouvement social illimité pour obtenir un meilleur accès à la terre
---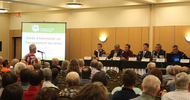 Affaires Médias Sud | 22 aout 2013
Une soirée d'information a permis de faire l'état de la situation sur l'accaparement des terres agricoles au Québec et de favoriser les échanges entre les agriculteurs et les panélistes-invités
---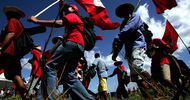 CNCD | 21 aout 2013
Au Brésil, la question de la terre a toujours posé problème. Le gouvernement de Roussef accentue le rapport de forces profondément inégal entre les deux modèles agricoles antagonistes brésiliens : l'agrobusiness et l'agriculture paysanne.
---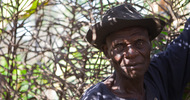 Mediapart | 20 aout 2013
Parler du foncier rural en Côte d'Ivoire revient à décider si les non-ivoiriens peuvent ou pas devenir propriétaires et partant bénéficier de la rente viagère agricole.
---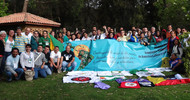 Radio Mundo Real | 13 aout 2013
Les mouvements sociaux d'Amérique latine et des Caraïbes ont débattu, lors de la consultation régionale, du type d'investissements nécessaires au développement rural
---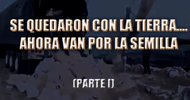 Youtube | 26 ago 2013
Corficolombiana, compañía del grupo AVAL, no sólo acapara tierras con antecedente de baldío, sino que también es propietaria de semillas certificadas, cuyo uso el gobierno pretende imponer a los campesinos.
---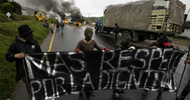 Semana | 24 ago 2013
Lo que empezó como una protesta campesina se convirtió en una rebelión que llevó al cierre de escuelas, colegios, entidades públicas y del comercio en muchas zonas, especialmente en Boyacá. Hasta la Iglesia terció en la pelea.
---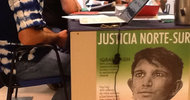 Solidaridad | 21 ago 2013
Muchas comunidades se están rebelando ante esta situación, con gobiernos corruptos títeres de las transnacionales.
---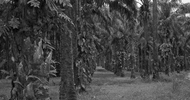 La Silla Vacía | 25 jun 2013
En las últimas dos semanas han salido a la luz pública las compras masivas de tierras en Colombie que antiguamente eran baldíos del Estado. Al caso de Riopaila Castilla y de Cargill, se suma ahora el de Contexto Legal.
---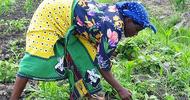 UNAC | 28 Aug 2013
Na luta camponesa em defesa da Terra e Agricultura Camponesa nunca foi tão actual e imprescindível quanto arriscada para milhões e milhões de moçambicanos.
---