Food crisis and the global land grab
farmlandgrab.org weekly | 21 Aug 2013
---
GRAIN is pleased to announce a new "gallery" feature at farmlandgrab.org to allow visitors to access full-size images from the site. We often get requests from people who need high resolution images for posters, book covers, magazine articles and campaign materials on landgrabbing. This gallery tool aims to fill that need.
You can visit the gallery here:
http://farmlandgrab.org/gallery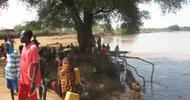 Think Africa Press | 21 Aug 2013
Are the government's large-scale developments in southern Ethiopia forcing local populations to move with the times or just move out the way?
---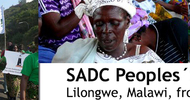 sadcpeoplessummit.org | 18 Aug 2013
Land grabbing of perceived "idle" and "underutilized" land must be stopped and investments, which are pro-poor, environmentally and ecologically should be promoted.
---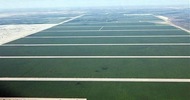 Farm Weekly | 17 Aug 2013
The Australian Greens Greens say the government should be cracking down on foreign investors buying up Australian farms to protect not only the economy but also long-term food security.
---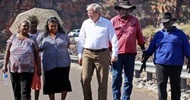 West Australian | 16 Aug 2013
Kevin Rudd has committed to double the amount of land for farming in northern Australia and simplify investment rules for foreign investors, to take advantage of the boom in Asian demand for produce
---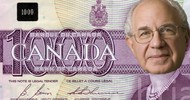 Bloomberg | 08 Aug 2013
Canadian billionaire Ned Goodman holds an 83% stake in Blue Goose Capital Corp. – the largest organic beef operator in North America that produces not only organic beef, but poultry and fish as well.
---
The National | 04 Aug 2013
As well as plans to build silos to store key commodities, the Government's approach includes partnering private sector players such as Al Dahra Agriculture to secure overseas land.
---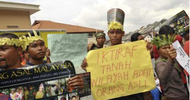 FPP | 02 Aug 2013
Updates from Indonesia, Thailand, Philippines, Malaysia, Cambodia, Timor-Leste and Burma, by Forest Peoples Programme
---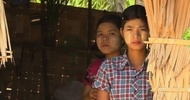 PBS | 17 Jul 2013
Myanmar's government has entered into a major development agreement with a consortium of Japanese companies to build tech, food and textile factories. But to make room, some farmers are being evicted and losing their livelihood.
---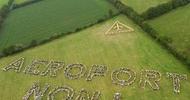 TNI | 25 Jun 2013
At the heart of the growing inequalities in Europe are the issues of land concentration and land grabbing. It is a critical subject and is having severe impacts on the prospects and viability of our communities.
---
GRAIN a le plaisir d'annoncer la création d'une nouvelle rubrique "galerie photos" sur farmlandgrab.org qui permettra aux visiteurs d'avoir accès à des photos du site en grand format. Nous sommes souvent contactés par des gens qui ont besoin d'images haute résolution pour des affiches, des couvertures de livres, des articles de magazines ou des outils de campagne sur l'accaparement des terres. Notre galerie photo est censée répondre à ce besoin.
Vous pouvez voir la galerie en cliquant sur
http://farmlandgrab.org/gallery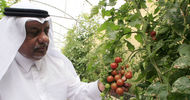 L'Express | 20 aout 2013
Le Qatar compte bien faire de sa faiblesse sur le plan agricole, un atout d'influence sur la scène mondiale.
---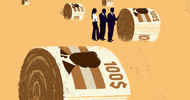 L'Actualité | 16 aout 2013
Au Québec, les agriculteurs baby-boomers prennent leur retraite. Les terres sont un excellent placement et des milliers d'hectares seront bientôt à vendre. La Banque Nationale, des fonds privés, la Caisse de dépôt s'y intéressent. Et vous ?
---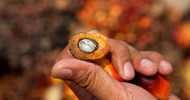 La Gazette | 14 aout 2013
Une délégation d'entrepreneurs et d'officiels du gouvernement de la Malaisie sera bientôt au Madagascar pour un seminaire sur « L'huile de palme – commerce et production et autres possibilités de commerce entre la Malaisie et Madagascar »
---
GRAIN se complace en anunciar una nueva función de "galería" en farmlandgrab.org para permitir, a quienes visitan el sitio web, acceder a imágenes a tamaño completo. A menudo recibimos solicitudes de personas que necesitan imágenes sobre acaparamiento de tierras en alta resolución para carteles, cubiertas de libros, artículos de revistas y materiales de campaña. Esta herramienta de galería pretende responder a esa necesidad.
Usted puede visitar la galería aquí:
http://farmlandgrab.org/gallery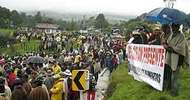 Prensa Latina | 20 ago 2013
La políticas del Gobierno "promueven la extranjerización de la tierra y acaba con la producción nacional a través de los Tratados de Libre Comercio"
---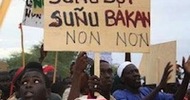 El Pais | 20 ago 2013
¿Agrocolonialismo que provocará una irreparable pérdida de identidad de la población o una cara nueva del imparable desarrollo? El proyecto de Senethanol tiene partidarios y detractores, enfervorecidos opositores y contumaces defensores.
---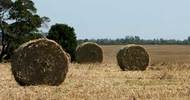 LR 21 | 15 ago 2013
La propuesta es tener más tributos a la concentración y los latifundios
---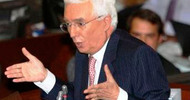 Polo Democrático Alternativo | 14 ago 2013
Durante un bien documentado debate y con sólidas pruebas, el senador Jorge Enrique Robledo demostró cómo algunas empresas con la complicidad de poderosos bufetes de abogados se han apropiado ilegalmente de baldíos.
---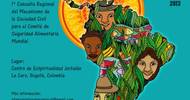 | 06 ago 2013
Carta de las organizaciones de América Latina que participamos de la I Asamblea de la Alianza por la Soberanía Alimentaria sobre el acaparamiento de Tierras en Colombia
---