Food crisis and the global land grab
farmlandgrab.org weekly | 14 Aug 2013
---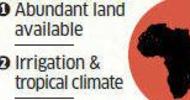 Economic Times | 13 Aug 2013
"Africa is the next destination for the world sugar industry due to huge land available in that continent," said Abinash Verma, director-general of the Indian Sugar Mills Association.
---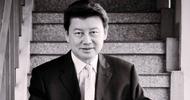 Manila Times | 11 Aug 2013
Because of difficulty in securing commercial-scale agricultural lands in the Philippines, hybrid rice producer SL Agritech Corp. said that it may shift its planned joint venture with the Manny Pangilinan-led First Pacific Co. Ltd. to Indonesia.
---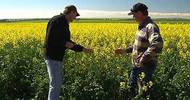 7News | 09 Aug 2013
Middle Eastern investors are trying to buy up prime farming land on South Australia's Eyre Peninsula. Some farmers who have been offered millions of dollars said they won't leave at any cost.
---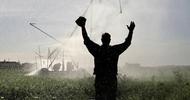 The Independent | 09 Aug 2013
The threat posed to agriculture by environmental hazards is now so great that it could wipe as much as £5 trillion off the value of the world's farm land, equipment and stock in any one year, a heavyweight study is warning.
---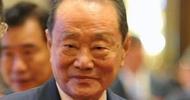 Forbes | 08 Aug 2013
Wilmar says it plans to expand its oil palm plantations holdings in West Africa and to start producing sugar in Burma.
---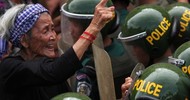 The Diplomat | 08 Aug 2013
Disputes over land tenure threaten social harmony in a number of ASEAN countries
---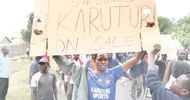 The People | 08 Aug 2013
Operations at Karuturi flower farm in Naivasha, Kenya, have been paralyzed due to a financial crisis.
---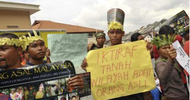 FPP | 02 Aug 2013
Updates from Indonesia, Thailand, Philippines, Malaysia, Cambodia, Timor-Leste and Burma, by Forest Peoples Programme
---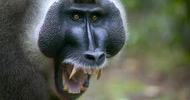 News Press | 12 aout 2013
Une nouvelle étude démontre que le projet de plantation de palmiers à huile d'Herakles Farm pourrait détruire l'habitat unique d'espèces menacées tels que les chimpanzés du Nigeria-Cameroun et le Drill.
---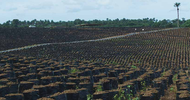 RFI | 09 aout 2013
Un groupe d'ONG vient de publier un volumineux rapport pour dénoncer l'accaparement d'un quart des terres agricoles de la Sierra Leone par des entreprises privées étrangères.
---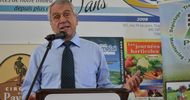 Granby Express | 07 aout 2013
Bien que le phénomène de l'accaparement des terres agricoles par des spéculateurs fonciers reste marginal au Québec, comparativement au reste du Canada, tous les acteurs du milieu s'entendent qu'il vaut mieux prévenir que guérir.
---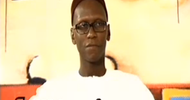 YouTube | 05 aout 2013
Entretien télévisé de presqu'une heure avec Cheikh Tidiane Sy, le Coordinateur du très controverse project Senhuile-Senéthanol au Sénégal
---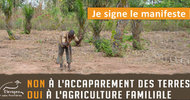 Elevages sans frontières | 05 aout 2013
Elevages sans frontières se mobilise pour que les paysans du Togo puissent continuer à pratiquer l'agriculture et l'élevage sur des sols qui leur appartiennent depuis des générations.
---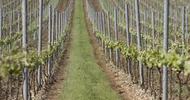 Sud Ouest | 02 aout 2013
Des achats de propriétés viticoles en France servent-ils à blanchir de l'argent sale via des montages financiers complexes ?
---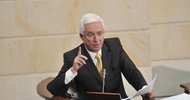 El Espectador | 13 ago 2013
Senador Jorge Robledo afirmó que empresas y abogados crearon un modelo para adquirir y acumular tierras baldías, haciéndole un esguince a la ley.
---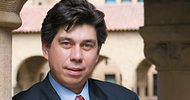 Semana | 10 ago 2013
Escribe Néstor Humberto que el gobierno o la Procuraduría podrán anular las operaciones que acumulen baldíos "siempre que estén registrados en los folios de matrícula con su respectiva restricción". O sea que si no figura en los papeles, es legal.
---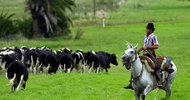 LR 21 | 10 ago 2013
El ministro de Economía y Finanzas, Fernando Lorenzo, presentará en el Consejo de Ministros el proyecto de Ley por el cual se prohibirá que los Estados extranjeros adquieran tierras en Uruguay.
---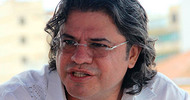 PDA | 07 ago 2013
"Las tierras que tenían como destino los campesinos pobres, por mandato de la ley, es decir las tierras baldías de la nación, le fueron entregadas a grandes capitalistas nacionales y extranjeros".
---
Pan African Land Hearing

AAid, Oxfam, PLAAS, Future Ags | Johannesburg | 15 Aug 2013

Foreign investment in African farmland: Opportunities and risks

Deutsche Bank / i2Live | Live webinar | 28 Aug 2013