Food crisis and the global land grab
farmlandgrab.org weekly | 07 Aug 2013
---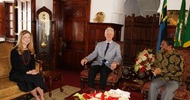 Tanzania Daily News | 07 Aug 2013
Mr Clinton said that some farmers had told him sadly that a few foreign investors came to their land claiming to have large agriculture investment capacities but their projects collapsed after a short period.
---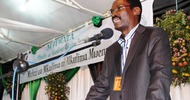 The Citizen | 07 Aug 2013
"For instance, SAGCOT targets to help 100,000 farmers in all regions it operates. Nothing is said about 38 million farmers in Tanzania!" says the head of the Network of Farmers' Groups in Tanzania (Mviwata)
---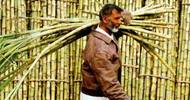 Hindustan Times | 07 Aug 2013
An Indian state minister-controlled sugar cooperative will sign an agreement with the government of Mozambique to operate a 17,000 ha farm near the Zambezi River under 49-year lease. The minister is also eyeing an opportunity to run a sugar mill in Kenya.
---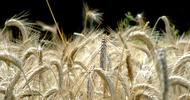 Rwanda Focus | 07 Aug 2013
Figures show that the demand for wheat even within African countries is growing - making it one of the most strategic crops for investors seeking to buy land in Africa to invest in.
---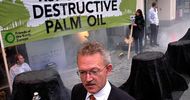 Rights Action et al. | 06 Aug 2013
International environmental and human rights campaigners condemn the 4th Latin American Palm Oil Conference to be held by the Round Table on Sustainable Palm Oil in Honduras on 6th-8th August
---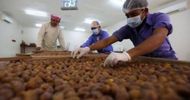 The National | 05 Aug 2013
Al Dahra Agriculture, a private-sector partner of the UAE Government in securing key food staples, is targeting investments in coffee and sugar plantations in Brazil, Colombia and Chile, said the company's vice chairman.
---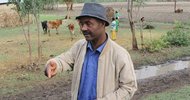 BBC | 04 Aug 2013
Slideshow about controversies around Karuturi's flower farm operations in Ethiopia
---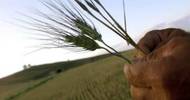 Ukrinform | 03 Aug 2013
Ukraine's State Food and Grain Corporation and China's Xinjiang Production and Construction Corps have signed a memorandum on cooperation in supporting priority projects in agriculture. Chinese investment in Ukraine's agricultural sector will reach more than $2.6 billion.
---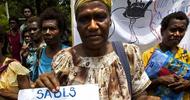 Act Now | 01 Aug 2013
Your help is needed now for communities across Papua New Guinea who are still waiting for justice in one of our planets largest illegal land grabs.
---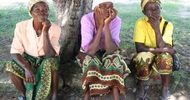 4-traders | 01 Aug 2013
The Rockefeller Foundation says the 10,000 ha rice farm and outgrower scheme that Olam is constructing in Nigeria is a win-win land project.
---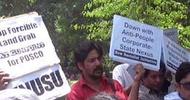 Bulatlat | 27 Jul 2013
An international peasant workshop billed "Global Landgrabbing, Genuine Land Reform and Human Rights" concluded that lands in underdeveloped countries are being grabbed at an alarming rate by multinational corporations
---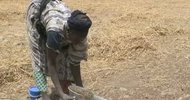 PANA | 29 Jun 2013
To actualize the terms of an agreement signed in January 2010 between the Malian government and the Indian firm, Angelique International, Indian businessmen are set to begin wok on rice farms in parts of northern Mali
---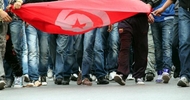 WMC | 06 aout 2013
L'Institut tunisien des études stratégique juge que le nouveau Code "hypothèque la souveraineté du pays, puisqu'il autorise les étrangers à détenir jusqu'à 99% des entreprises tunisiennes et donc acquérir indirectement les terres agricoles tunisiennes".
---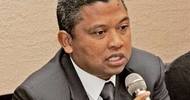 L'Express de Madagascar | 05 aout 2013
Le coordonnateur national de la Solidarité des intervenants du foncier parle des failles de la politique foncière actuelle à Madagascar
---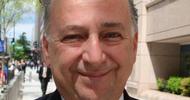 RFI | 04 aout 2013
Jamal Saghir, directeur du développement durable pour la région Afrique de la Banque mondiale, expose l'importance de mener d'urgence des réformes foncières profondes dans les pays du continent.
---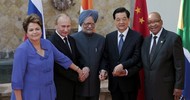 Pambazuka | 02 aout 2013
L'accaparement des terres comme une forme de néo-colonialisme n'est pas une question de noms et d'origines, mais simplement une question liée à l'expansion mondiale du système capitaliste.
---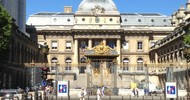 Rue89 | 01 aout 2013
La publication de Rue89 a été mis en examen sur plainte du groupe Bolloré pour une vigie de onze lignes publiée en octobre 2012 concernant l'accaparement des terres en Afrique.
---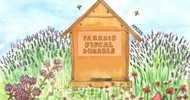 Survie | 01 aout 2013
Le ministre délégué au Développement a publié fin mai une liste de 17 paradis fiscaux par lesquels l'Agence française de développement ne passera plus. Une avancée, certes, mais qui « oublie » l'Île Maurice.
---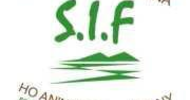 SIF | 24 juil 2013
Déclaration de la Plateforme des Organisations de la Société Civile oeuvrant pour le foncier (SIF) à Madagascar
---
CLOC - Vía Campesina | 06 ago 2013
"Asumimos la defensa de nuestros Territorios que incluyen las tierras, los océanos, las aguas y los bosques, para fortalecer la lucha contra el acaparamiento y la explotación a gran escala; el extractivismo y privatización de bienes".
---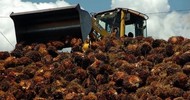 Otramerica | 06 ago 2013
El acaparamiento de tierras que exige el modelo palmero va en detrimento de la soberanía alimentaria, al convertir las mejores tierras del país en plantaciones de palma africana.
---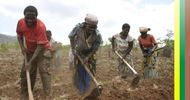 Vía Campesina | 06 ago 2013
Las organizaciones pondrán en marcha una campaña nacional contra la privatización de la tierra, usurpación y saqueo de todos los recursos naturales en Mozambique.
---
Africa Pensions & Sovereign Funds Investment Forum

MN Capital | London | 02 Sep 2013