Food crisis and the global land grab
farmlandgrab.org weekly | 24 Jul 2013
---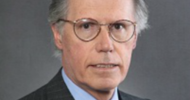 NTN24 | 24 Jul 2013
Colombian Ambassador to the United States, Carlos Urrutia, has resigned under a cloud of scandal involving the illegal purchase of protected peasant land holdings by multinational companies facilitated by his law firm.
---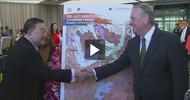 ABC | 23 Jul 2013
China's biggest state-owned agricultural conglomerate has bought farmland and port facilities in Western Australia and the move has sharply divided responses.
---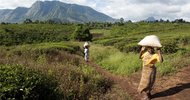 | 22 Jul 2013
Dr. Sayaka Funada-Classen discusses the issue of "responsible research" and the ProSAVANA project in Mozambique in the context of the current post-Fukushima discussions in Japan and the work of the scholar Ruth First.
---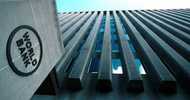 World Bank | 22 Jul 2013
World Bank says its 10-step plan for land reform will enable African countries to end 'land grabs,' grow more food, and transform their development prospects.
---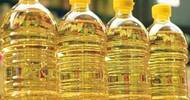 Business Recorder | 22 Jul 2013
FELDA proposes that the Pakistan government provide it with 30,000 ha for oil palms to help the country balance its surging imports of palm oil from Malaysia.
---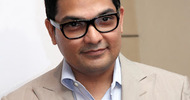 Guyana Chronicle | 21 Jul 2013
The Ajeenkya D Y Patil Group of India has signed an MoU with the Government of Guyana for 65,000 ha in the Canje Basin, to be used for agriculture-related projects.
---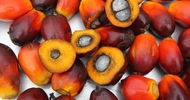 Bloomberg | 21 Jul 2013
Sifca Group, which owns Africa's biggest palm-oil refinery located in Ivory Coast, said it plans to spend $417 million in the next five years on plantations and factories in Ghana, Nigeria and Liberia.
---
BusinessMirror | 21 Jul 2013
DESPITE its prohibition on the foreign ownership of land, the Philippines emerged as one of the countries with the largest tracts of farmland that were ceded to foreigners globally, according to the 2013 World Trade Organization (WTO) Report.
---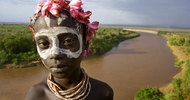 CSM | 19 Jul 2013
California think tank issues double-barreled report alleging Washington, London are willfully ignoring gross violations.
---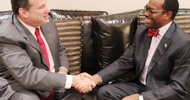 Miami Herald | 18 Jul 2013
Miami-based company's investment deal includes the acquisition of farmland and establishment of private farms. Similar deal signed the previous week with Ghana.
---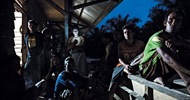 Bloomberg | 18 Jul 2013
Among the estimated 3.7 million workers in the industry are thousands of child laborers and workers who face dangerous and abusive conditions. Debt bondage is common, and traffickers who prey on victims face few, if any, sanctions from business or government officials.
---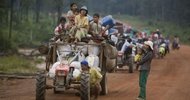 SSRN | 18 Jul 2013
Frameworks that emphasize procedural safeguards to protect land users' rights are ineffective at contesting the power dynamics at play in land transactions.
---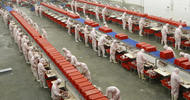 MercoPress | 17 Jul 2013
Chinese meat firms are looking abroad to scout for potential acquisition targets among beef farmers and processors.
---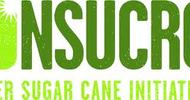 Clean Sugar Campaign | 17 Jul 2013
Yesterday the board of Bonsucro, a responsible sugar initiative, announced its decision to suspend Tate & Lyle Sugars (TLS) over complaints that the UK sugar giant buys from a plantation in Koh Kong, Cambodia, on land stolen from local villagers.
---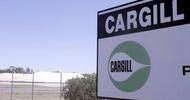 Dow Jones | 15 Jul 2013
Black River Asset Management, owned by food giant Cargill, is targeting $400m for its 2nd ag-focused investment fund. So far, the bulk of the financing has come from a US teachers' pension fund.
---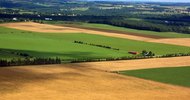 Financial Post | 13 Jul 2013
Bonnefield Financial, a farmland investment company based in Ottawa, announced this week that it has acquired about 6,500 acres of lush Dufferin County potato fields in what it called one of the largest farmland transactions in Canadian history.
---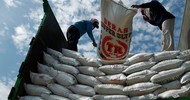 Jakarta Globe | 07 Jul 2013
A group of Malaysia and Chinese investors are looking to invest as much as $2 billion in Indonesia's integrated rice farms in the next seven years.
---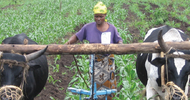 APO | 22 juil 2013
Selon un nouveau rapport de la Banque mondiale, les pays africains pourraient mettre fin aux « accaparements des terres » s'ils parviennent à moderniser le droit foncier et la gestion des terres
---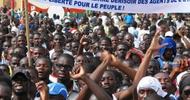 Xinhua | 21 juil 2013
Le coordinateur national de la CCVC a aussi dénoncé le pillage des ressources du sous sol par des sociétés minières étrangères, l'impunité des crimes et l'accaparement des terres des paysans.
---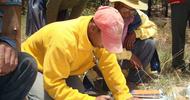 RFI | 19 juil 2013
La Banque mondiale vient de publier un rapport chiffrant à 4,5 milliards de dollars l'effort financier qui doit être fait pour accélérer le processus de sécurisation foncière en Afrique sub-saharienne.
---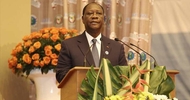 Infodabidjan | 16 juil 2013
La vraie « réforme foncière » que le plan secret de Ouattara semble viser pourrait avoir pour conséquence de faire des attributions de certificats fonciers qui seront assurément contestées demain
---