Food crisis and the global land grab
farmlandgrab.org weekly | 17 Jul 2013
---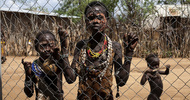 Oakland Institute | 17 Jul 2013
Two new reports from the Oakland Institute show how Western development assistance is supporting forced evictions and massive violations of human rights in Ethiopia.
---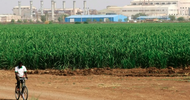 Reuters | 17 Jul 2013
Land "grabbing" in Africa has become a polarizing issue, says Lorenzo Cotula, a senior researcher at the International Institute for Environment and Development (IIED), in his new book, The Great African Land Grab?
---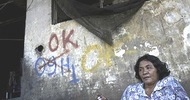 HBF | 15 Jul 2013
Founder of the Cambodian League for the Promotion and Defense of Human Rights says land grabbing is the worst problem facing Cambodians.
---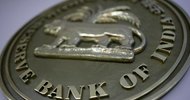 The Hindu | 15 Jul 2013
Indian companies have attracted global controversy for a spate of large land deals across Africa, yet the Indian Export and Import (Exim) Bank has largely steered clear of directly financing land deals.
---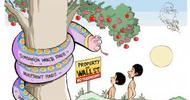 CorpWatch | 13 Jul 2013
Cargill, the world's largest food company, has been secretly amassing land from small farmers in eastern Colombia, despite a law prohibiting the practice.
---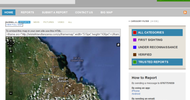 Inidigo Trust | 11 Jul 2013
Reflections on a project to map instances of rural land-grabbing in Tanzania.
---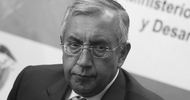 TIME | 10 Jul 2013
Good-faith investment or flagrant land grab? That's what Colombians are debating following revelations that Cargill acquired nearly 130,000 acres [52,610 ha] of former government land that had been donated to peasant farmers.
---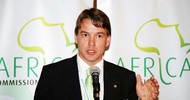 Politiken | 09 Jul 2013
Africa must be developed in a rush in order to avoid a global food crisis with huge changes, including a confrontation with chiefs, the role of women and the views on collective property, says Danish Minister for Development Cooperation.
---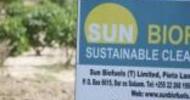 TNI | 09 Jul 2013
The EU's bioeconomy vision is fuelling land grabs in Africa.
---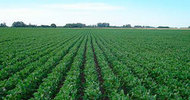 Verdad Abierta | 29 Jun 2013
A study funded by OXFAM shows how the transnational cereal trader used 36 anonymous companies to acquire lands in Vichada, Colombia that had been allocated by the state to small peasant farmers.
---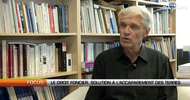 Al Qarra | 11 juil 2013
"Les cultivateurs sont les principales victimes. Ils n'ont souvent d'autre choix que de céder la terre, faute de titre de propriété. C'est là tout le problème." L'assemblée parlementaire de la francophonie étudie un nouveau modèle de titre foncier.
---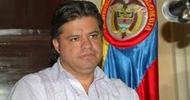 ALAI | 15 jul 2013
Las cartas en las que una multinacional le cuenta al entonces presidente Uribe que está violando la ley
---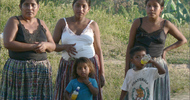 Rel-UITA | 12 jul 2013
Con Juan Pablo Ozaeta. Mas del GRUPO PELLAS. Informe señala graves violaciones a los derechos.
---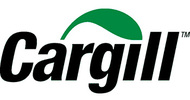 PDA | 12 jul 2013
Robledo insistió en señalar que el diseño de la ruta jurídica de estos negocios fue hecho por Brigard & Urrutia Abogados, la firma de propiedad de Carlos Urrutia, actual embajador de Colombia en Washington.
---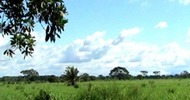 W Radio | 11 jul 2013
Entre los dos mil y cuatro mil millones de pesos Cargill habría pagado a las sociedades que la misma empresa creó, veinte días luego de haber pagado a los campesinos diez millones.
---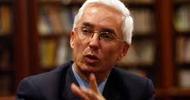 Rel-UITA | 11 jul 2013
El caso CARGILL ahora en los Estados Unidos
---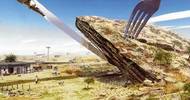 Ecoportal | 11 jul 2013
Este informe del Transnational Institute (TNI), elaborado por especialistas en la materia realiza un sintético pero detallado análisis del acaparamiento de tierras en el momento actual y recoge estudios de caso relevantes.
---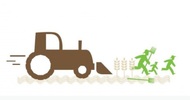 Tiempo de actuar | 11 jul 2013
Las propuestas de la FAO o la OMC para enfrentarlo son como poner una tirita en una herida que sangra: no puede parar la hemorragia; transparente o no, sigue siendo acaparamiento de tierras.
---