Food crisis and the global land grab
farmlandgrab.org weekly | 10 Jul 2013
---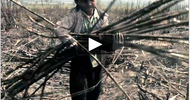 Guardian | 09 Jul 2013
Villagers from Koh Kong, Cambodia claim they are losing their livelihoods to plantations that supply Tate & Lyle
---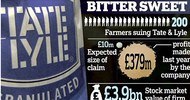 The Guardian | 09 Jul 2013
Since they lost their farmland to the plantations, many villagers say they have been forced to seek work from the very company they are now suing.
---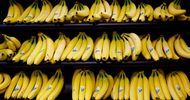 MindaNews | 09 Jul 2013
With the huge export potentials of banana, RP Bahrain Harvest Inc. is putting up a plantation in the Philippines with an initial investment of P85 million.
---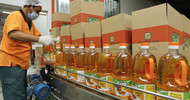 | 09 Jul 2013
Felda Global is planning a $13.7 million purchase of rubber, oil palm land in Indonesia and says it is closing in on land deals in Myanmar, Cambodia, Papua New Guinea.
---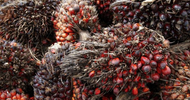 Reuters | 09 Jul 2013
Environmental activists have petitioned Washington to open up an investigation into the land acquisition and forest exploitation activities of a U.S.-owned palm oil firm, Herakles Farms, in Cameroon's southwest.
---
Business Mirror | 09 Jul 2013
Proposed constitutional amendment will allow 100-percent foreign ownership and control of land and give non-Filipino individuals and entities access to an unlimited size of land, says KMP.
---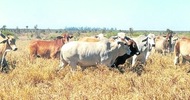 NQR | 08 Jul 2013
FORMER Macarthur Coal chairman Keith De Lacy is backing the potential $100 million float of a beef cattle company, with expectations that offshore investors will support the company's initial public offer.
---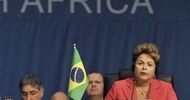 SSRN | 02 Jul 2013
Brazil imposes limits on the acquisition of land while it pursues a project with Japan to implement agribusiness and contract farming over 10 million ha in Mozambique.
---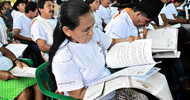 WSJ | 28 Jun 2013
Documents suggest Cargill acquired thousands of acres in the Vichada department from small farmers through 19 different legal entities controlled by four Cargill subsidiaries.
---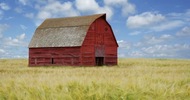 BBC | 06 Jun 2013
Farmland has become the darling of alternative investing, sending hedge funds and wealthy investors into bidding wars for plots of land once deemed ordinary. And it is not just big money getting in on the game. From Stockholm to Chicago to Vancouver, ordinary investor money is pouring into fields around the world.
---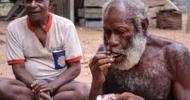 Engage Media | 22 Mar 2013
Video on the struggles of the Malind of Papua to defend their lands from the Merauke Integrated Food and Energy Estate.
---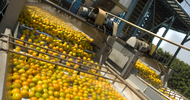 Agefi | 09 juil 2013
Les activités de LDC vont de la culture (180.000 hectares de terres exploitées) à la vente de produits finis aux supermarchés.
---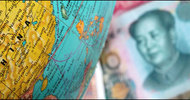 China Internet Info Centre | 07 juil 2013
"D'aucuns estiment que la presse française a mal interprété un certain nombre d'investissements chinois classiques et que la Chine et la France doivent davantage se faire confiance," écrit le gouvernement chinois.
---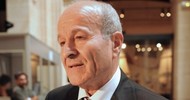 Algerie Focus | 04 juil 2013
Le groupe Cevital va investir de façon massive dans un grand nombre de projets situés dans la corne de l'Afrique. Des projets qui vont de l'industrie agroalimentaire à la mise en valeur des terres agricoles en passant par la pêche. Faut il s'en réjouir ou le déplorer ?
---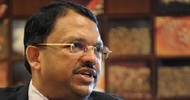 Agence Ecofin | 27 jui 2013
Le Conseil d'administration de la Banque africaine de développement (BAD) a approuvé un prêt équivalent à 80 millions de dollars en soutien au programme d'investissement du géant singapourien de l'agro-business Olam en Afrique.
---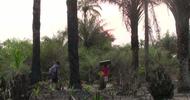 DW | 25 jui 2013
Que peuvent changer ces directives "volontaires" ? Naomi Conrad s'est intéressée au cas de la Sierra Leone.
---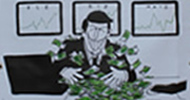 SOS Faim | 18 jui 2013
Des banques en Belgique jouent avec la nourriture. C'est ce que révèle le rapport « La complicité des banques en Belgique dans la spéculation sur l'alimentation » présenté le 18 juin par le CNCD-11.11.11, SOS Faim, Oxfam Solidarité, Réseau financement alternatif et FAIRFIN.
---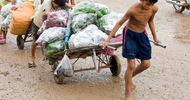 Actualidad RT | 10 jul 2013
Tate & Lyle, el mayor fabricante mundial de azúcar, se beneficia del trabajo casi gratuito de niños camboyanos y de la expropiación de tierras a través de su proveedora local, la tailandesa KSL.
---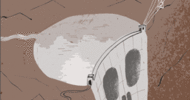 Bretton Woods Project | 08 jul 2013
Al tiempo que el Directorio Ejecutivo del Banco Mundial sigue favoreciendo los fondos de capital privado, se afirma que los intermediarios financieros de la CFI han financiado 'apropiación de tierras" en el sudeste asiático y violaciones de los derechos de la población indígena en Honduras.
---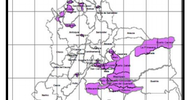 La Silla Vacía | 05 jul 2013
En las últimas semanas han salido a la luz pública al menos seis grandes casos de compras masivas de tierras en los Llanos que solían ser baldíos del Estado. Casi todos han tenido a Wilson Arias, representante del Polo, como protagonista.
---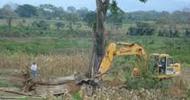 Prensa Libre | 04 jul 2013
En un documento que me envió mi querida amiga, la periodista Marielos Monzón, por el cual le doy las gracias, dice lo siguiente: el título del mismo es "Panzós se está tiñendo de sangre campesina".
---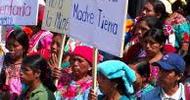 El Periódico | 04 jul 2013
El 92.06 por ciento de los pequeños productores ocupan el 21.86 por ciento de la superficie, mientras el 1.86 por ciento de los productores comerciales ocupan el 56.59 por ciento.
---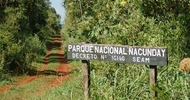 El Mundo | 06 jun 2013
Los sojeros han actuado hasta el momento con total impunidad, y la inacción es el consentimiento de las autoridades pertinentes en la zona del Alto Paraná.
---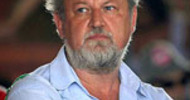 Terra Magazine | 10 Jul 2013
"Recuperar a soberania nacional sobre as terras brasileiras. Propomos que o governo anule as áreas já compradas e desaproprie todas as terras controladas por empresas estrangeira".
---