Food crisis and the global land grab
farmlandgrab.org weekly | 19 Jun 2013
---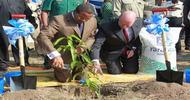 Econexus | 19 Jun 2013
Governments, international finance institutions and global corporations are collaborating in major new projects in Africa to reorder land and water use and create industrial infrastructure over millions of hectares.
---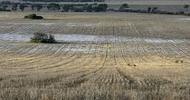 West Australian | 19 Jun 2013
Companies linked to China's biggest agricultural conglomerate are being flooded with offers to buy or lease "hundreds of thousands" of hectares of land in Australia's Wheatbelt in the early stages of their bid to create an independent grain supply chain from the port of Albany.
---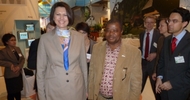 Awareness Times | 18 Jun 2013
"Many more [foreign farmland investors] have expressed interest to come and we are working on modalities to accommodate them," Sierra Leone's Minister of Agriculture Dr. Sam Sesay said.
---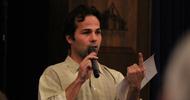 AP | 18 Jun 2013
Weeks before a Chinese conglomerate agreed to buy Smithfield Foods Inc. in the largest such takeover of a US business, Missouri lawmakers quietly approved legislation removing a ban on foreign ownership of agricultural land.
---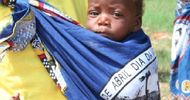 New Internationalist | 18 Jun 2013
Mozambican smallholders thought they could do a deal with agribusiness. Hazel Healy reports on how transnational OLAM treated its so-called partners.
---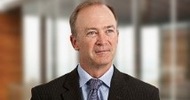 CNN | 18 Jun 2013
Managing director of SABMiller Africa says Africa needs both large-scale commercial farming and smallholders and calls for "a fair and enforceable system" of land rights
---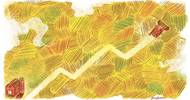 Financial Times | 16 Jun 2013
Pension funds across the globe are ramping up holdings of so-called "real assets" such as property, infrastructure and farmland, as they move to protect their portfolios against inflation.
---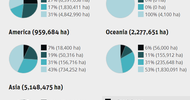 Land Commodities | 14 Jun 2013
The issues surrounding farmland investment are not, however, restricted to developing countries. The preliminary results of the 2012 Iowa Farmland Ownership Survey compiled every five years by Iowa State University
---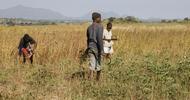 DW | 13 Jun 2013
The UN passed a series of voluntary guidelines to prevent land grabbing and protect small-scale farmer's rights a year ago. But so far the rules haven't had much impact on foreign investors buying up land.
---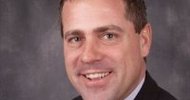 Farmaland Intelligencer | 13 Jun 2013
Former Hancock Agricultural Investment Group President Jeffrey Conrad is launching AgIS Capital LLC, which will also compete for institutional farmland investment clients.
---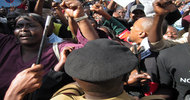 Standard | 13 Jun 2013
Today, Fahamu Networks for Social Justice is hosting a national conference of social movements and other actors in Kenya to review the implementation process of the National Land Policy.
---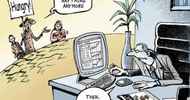 Triple Crisis | 11 Jun 2013
While NGO pressure has had some impact on speculative investments in agricultural commodities, financial institutions still seem to be very attached to their farmland investments.
---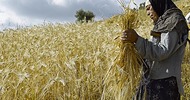 WMC | 18 jui 2013
L'Agence de Promotion des Investissements Agricoles et la commission chargée de l'élaboration du nouveau code d'investissement de la Tunisie ont convenu d'y interdire l'octroi de terres agricoles aux étrangers.
---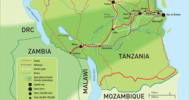 Land Portal | 18 jui 2013
Ce rapport d'Econexus examine comment les gouvernements, les institutions financières internationales et les sociétés mondiales collaborent dans de nouveaux projets en Afrique pour réorganiser terres et des eaux et de créer une infrastructure industrielle sur des millions d'hectares
---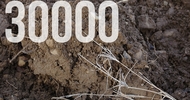 Economie Matin | 18 jui 2013
Le « land grabbing » poursuit sa marche en avant au rythme de plus de 10 000 hectares par an (soit le 1/3 de la surface agricole utile de la France) après un pic à plus de 30 000 hectares en 2009 et malgré un léger ralentissement de ce mouvement depuis 2011.
---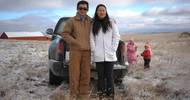 AFP | 16 jui 2013
Pour satisfaire l'appétit insatiable de l'Asie, des immigrés chinois investissent depuis peu des millions de dollars dans les prairies de l'Ouest canadien.
---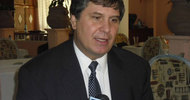 Investir au Cameroun | 13 jui 2013
Ils ont saisi le gouvernement américain pour un recours afin qu'une enquête urgente et approfondie soit ouverte sur les allégations de corruption faites autour des opérations de la société SGSOC, filiale de la firme américaine Herakles Farms
---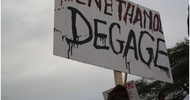 Rewmi | 12 jui 2013
Le bras de fer entre les populations de la communauté Rurale de Ngnith et les responsables du projet Sen Huile/ Sen Ethanol est toujours d'actualité. Les populations invitent l'Etat à faire quitter ce projet dans la zone, avant qu' n y ait mort d'homme.
---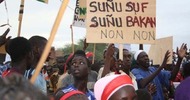 AFP | 12 jui 2013
"Nous allons signer ce week-end à Londres, en marge du G8, avec le Sénégal un contrat pour transférer dans (son) Droit des garanties pour lutter contre l'accaparement des terres", a déclaré le ministre devant les députés français.
---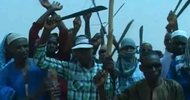 YouTube | 12 jui 2013
Les populations s'opposent au projet Senhuile et ont encore marché.
---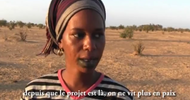 Enda Pronat | 30 avr 2013
Recueil de témoignages des victimes du projet Senhuile-Senéthanol dans les villages de Ndiaël, au Sénégal.
---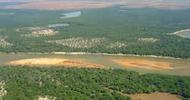 Grupo Semillas | 19 jun 2013
El bufete del embajador en Estados Unidos, ayudó a acaparar irregularmente tierras en Colombia a la compañía norteamericana CARGILL. Ya se alinderó contra la Nación en posibles reclamaciones ante tribunales internacionales.
---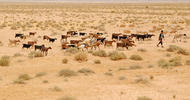 Rebelión | 18 jun 2013
Lo que es impactante es la forma descarada en que la Nueva Alianza pretende abrir las tierras cultivables africanas a una oleada sin precedentes de inversión a escala industrial.
---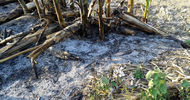 El Diario | 18 jun 2013
El fenómeno del acaparamiento de tierras ya no es nuevo. Pero son muchos los ejemplos de cómo se sustituyen los cultivos tradicionales que mantienen la tierra y permiten subsistir a las familias por otros que la empobrecen y producen grandes beneficios para grandes empresas internacionales.
---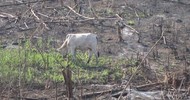 IPS | 16 jun 2013
Algunos países de América del Sur afectados por el acaparamiento de tierras comienzan a tomar medidas para contrarrestar el fenómeno.
---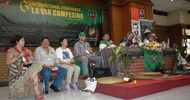 Biodiversidad en América Latina y el Caribe | 13 jun 2013
"Hoy más que nunca, otro mundo es urgente y necesario.uestro mundo a través de la sobrexplotación y desposesión de los pueblos y la apropiación de los bienes naturales está produciendo la actual crisis climática y profundas desigualdades que amenazan a la humanidad en su conjunto y a la vida misma".
---