Food crisis and the global land grab
farmlandgrab.org weekly | 05 Jun 2013
---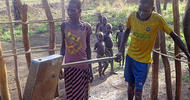 Christian Science Monitor | 05 Jun 2013
Ethiopia's effort to resettle local farmers into main villages while also leasing land to foreign corporations or wealthy Ethiopians has put Gambella under scrutiny for charges of violent forced relocations.
---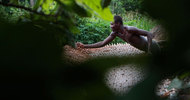 Guardian | 05 Jun 2013
Report urges full implementation of UN voluntary guidelines and urges DfID to support agricultural extension services
---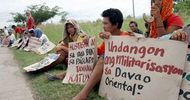 KMP | 05 Jun 2013
KMP says the 30,000 hectares of land to be leased to Honk Kong-based company "spells land-grabbing" to Davao Oriental farmers.
---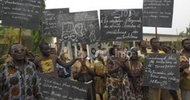 Synaparcam, SoGB residents committee, Concern Union Citizen, and MALOA | 05 Jun 2013
Farmers in four African countries, whose land, lives and livelihoods have been disrupted by the expansion of plantations under the control of the Bolloré group, are organising coordinated actions at the group's general shareholders' meeting.
---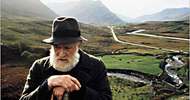 Irish Examiner | 04 Jun 2013
The scale and pace of the large scale acquisition of land — or land grabbing — in the developing world in the last decade is unprecedented and is having disastrous consequences for the world's poor.
---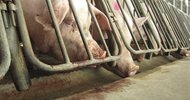 Caijing | 03 Jun 2013
A Chinese company isn't buying Smithfield. A shell company based in Cayman Islands is. Instead of a story about "China buying up the world", this turns out to be a story of a precarious leveraged buyout deal by some large global private equity firms looking to borrow their way to a fortune.
---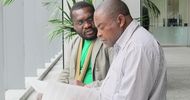 Kyodo | 03 Jun 2013
Concerns mount among civil society groups that an agriculture project in Mozambique, which Tokyo is pushing through as one of its key projects in Africa, may end up depriving local farmers of their land.
---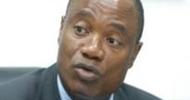 Japan Today | 03 Jun 2013
Mozambican Minister suggests "illiterate" farmers were not behind letter to President denouncing trilateral agribusiness project backed by Japan and Brazil.
---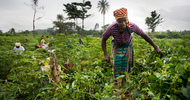 CGIAR | 03 Jun 2013
As gender gains attention in the agricultural world, data and information show women as major players in food production. Over 60% of women in Sub-Saharan Africa are employed in agriculture. And according to Oxfam, "women produce more than half of all the food grown in the world."
---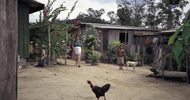 Guardian | 03 Jun 2013
Overseas land acquisitions are rising, with people pushed off their land and into poverty; let's not pretend that's migration.
---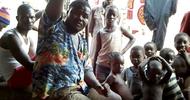 GRAIN | 03 Jun 2013
Groups around the world accuse European business magnates Vincent Bolloré and Hubert Fabri of using intimidation to silence local opposition to an African land grab.
---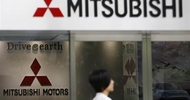 Reuters | 01 Jun 2013
Japanese trading house Mitsubishi Corp plans to acquire a majority stake in Brazilian grain company Los Grobo Ceagro do Brasil in a deal worth about 50 billion yen (US$495 million)
---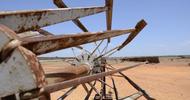 The Hindu | 01 Jun 2013
The slow progress of Karuturi Global and similar projects has prompted the Ethiopian government to reassess its policy of leasing vast tracts of land to single investors.
---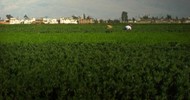 The Diplomat | 31 May 2013
If the Chinese government is to achieve its goal of accelerated urbanization, one issue it must deal with is food security. As China has developed more of its land, concerns have developed over whether enough arable land will be available to produce enough food to feed its massive population.
---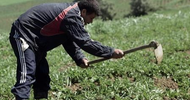 Reuters | 31 May 2013
Algeria is to open up its farming sector to foreign investors for the first time to try to help cut food imports and also diversify its economy.
---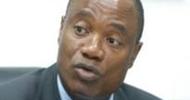 Macauhub | 31 May 2013
With a view to reproducing in Mozambique Brazil's success in transforming its "cerrado" region into arable land, ProSavana is expected to have a direct effect on 4 million Mozambicans living along the area of the Nacala Corridor.
---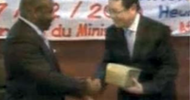 Bloomberg | 31 May 2013
ATAMA Plantation Sarl, a unit of Wah Seong, will initially plant palm trees on 180,000 hectares.
---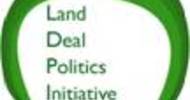 LDPI | 31 May 2013
The Land Deal Politics Initiative provides a global platform to generate solid evidence on the 'global land grab' phenomenon through detailed, field-based research.
---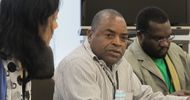 Kyodo | 31 May 2013
Farmers in Mozambique are calling on the governments of Japan, Brazil and Mozambique to halt a project aimed at supporting agricultural development there, saying it will result in land grabs.
---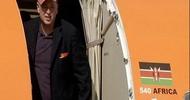 AJE | 30 May 2013
An ex-Wall Street banker jets off to South Sudan to show how investors are rushing to Africa in a modern-day land-grab. Watch Al Jazeera 'Witness'.
---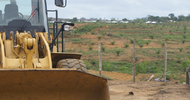 BfdW | 30 May 2013
More and more African governments give away land to companies as they wish, even if occupied by local smallholders. New report from Brot für die Welt looks at legal aspects in the palm oil sector .
---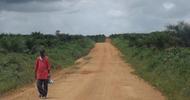 IPS | 30 May 2013
Bah and his kinsmen were not consulted in the leasing of their land to EPO. He says the company used bulldozers to clear the land, including ancestral land and sacred sites, without any remorse or respect for their local culture.
---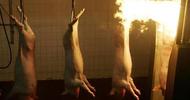 Reuters | 30 May 2013
China's Shuanghui International plans to buy Smithfield Foods Inc for $4.7 billion to feed a growing Chinese appetite for U.S. pork, but the proposed takeover of the world's No. 1 producer has stirred concern in the United States.
---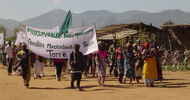 UNAC et al | 28 May 2013
Mozambican peasants union and large number of national and international groups call on heads of state of Mozambique, Japan and Brazil to immediately suspend the ProSavana agribusiness project.
---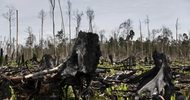 Guardian | 25 May 2013
Multinational companies have been encouraged to seize and deforest land owned by indigenous people, say human rights groups
---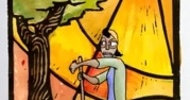 Oxfam | 21 May 2013
Animation from Oxfam showing how families are being unfairly evicted from their land and left with no way to grow food or earn a living as a result of big land deals in poor countries.
---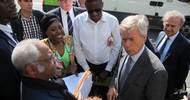 ReAct | 05 jui 2013
Dans trois pays d'Afrique, les riverains des plantations contrôlées par le groupe Bolloré ont organisé des manifestations simultanées le jour de l'AG des actionnaires. A Paris, Vincent Bolloré a reçu en mains propres la lettre de revendications portée par des ressortissants des pays concernés.
---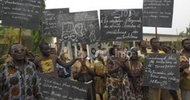 Synaparcam, SoGB residents committee, Concern Union Citizen, et MALOA | 05 jui 2013
Dans quatre pays d'Afrique, les riverains des plantations contrôlées par le groupe Bolloré organisent des actions simultanées ce mercredi 5 juin 2013, jour de l'AG de ses actionnaires. A Paris, des ressortissants des pays concernés vont porter les revendications aux dirigeants du groupe.
---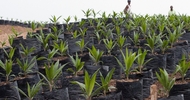 GRAIN | 03 jui 2013
Plusieurs organisations accusent les magnats européens Vincent Bolloré et Hubert Fabri de recourir à l'intimidation pour museler l'opposition locale à l'accaparement des terres africaines.
---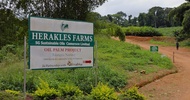 IPS | 01 jui 2013
"Cela envoie un message fort selon lequel les pays africains sont ouverts aux affaires, mais qu'ils ne sont pas ouverts au vol", a indiqué à IPS, Anuradha Mittal, directrice exécutive de 'Oakland Institute'.
---
Commission de l'UEMOA / Hub Rural | 30 mai 2013
Le dernier bulletin d'information de la Commission de l'UEMOA et du Hub Rural sur les actualités foncières ouest-africaines vient de paraître
---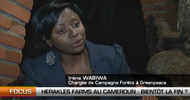 Al Qarra | 29 mai 2013
Le projet de plantations de palmiers à huile sur 70 000 ha semble de moins en moins en mesure de se concrétiser. Reportage d'Al Qarra TV.
---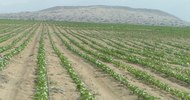 CEPES Rural | 04 jun 2013
Actualmente, la Costa peruana contaría con 863 mil hectáreas de tierras de cultivo. De esta superficie, cerca del 10% tendría algún grado de participación de inversionistas extranjeros. Solo Odebrecht y Maple controlan el 3%.
---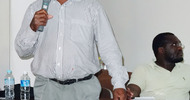 IPS | 04 jun 2013
Augusto Mafigo, agricultor y sindicalista de Mozambique, dijo que los campesinos redoblaron sus protestas contra ProSabana porque temen que les haga perder sus pequeñas porciones de tierra cultivable cuando las compañías extranjeras se instalen.
---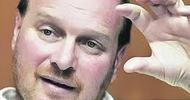 Terra | 04 jun 2013
Vendió su participación en una empresa en Brasil a la japonesa Mitsubishi Corporation.
---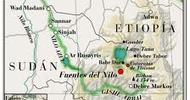 ABC | 03 jun 2013
Mientras que el 40% de la población subsahariana no dispone de acceso al agua potable, los inversores internacionales hacen negocio acaparando los territorios por donde transita.
---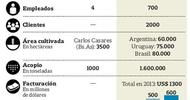 La Nación | 03 jun 2013
Compró la firma Agrofina con un plan por $ 400 millones para desarrollar productos de alto valor; vendió su participación en una empresa en Brasil a la japonesa Mitsubishi Corporation.
---
Investeerders Verenigde Arabische Emiraten in Suriname | 02 Jun 2013
PARAMARIBO, 21 mei –
---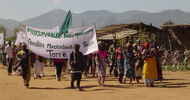 UNAC | 28 May 2013
Os signatárias desta Carta Aberta dirigem-se à chefes de Governo de Moçambique, Brasil e Japão para requerer que mandem tomar todas as medidas necessárias para suspensão imediata de todas as acções e projectos em curso nas savanas tropicais do Corredor de Nacala.
---