Food crisis and the global land grab
farmlandgrab.org weekly | 29 May 2013
---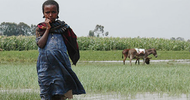 Bloomberg | 28 May 2013
Ethiopia's government said it won't cooperate with a probe into whether the World Bank violated its own policies by funding a program in which thousands of people were allegedly relocated to make way for agriculture investors.
---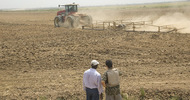 The Scandal | 28 May 2013
The Government of Ghana in "a double loss" since the 2008 transfer of the assets of the Quality Grain Company to a US company that took over the Aveyime Rice Production Project.
---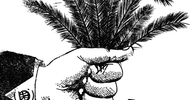 IPE | 28 May 2013
Dutch pension funds say they will remain invested in Wilmar International due to their successful efforts to engage with the controversial palm-oil company accused by many of land grabbing
---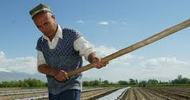 Georgia Today | 28 May 2013
Amid outcries from local residents against the foreign acquisition of agricultural lands in several Georgian regions, some experts have drafted recommendations to amend the Law of Georgia on the Ownership of Agricultural Land.
---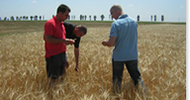 Balkans.com | 28 May 2013
"Buyers are interested in large surfaces located in a single region with as high a consolidation level as possible, with access to the water supply and irrigation infrastructure"
---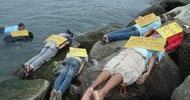 Business Mirror | 27 May 2013
Nan Tsan plans to engage in fish processing as its priority undertaking, for which it will lease a seaside area of 1,000 square meters, and is eyeing 10 hectares of land within the ecozone for the cultivation of papaya
---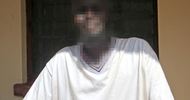 Daily Mail | 25 May 2013
DFID documents reveal that, despite denials of funding forced relocations, British cash pays salaries of officials implementing the Ethiopian government's 'villagisation' programme.
---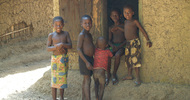 Truthout | 23 May 2013
The seeds of the next conflict are not diamonds but something far more valuable to local people - farmland.
---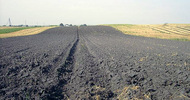 Mondaq | 23 May 2013
If current amendments to Ukranian legislation are approved, foreign investors will still not be allowed to purchase Ukrainian farm land despite any "buy-out" options that may exist in their current lease agreements
---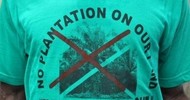 Business in Cameroon | 22 May 2013
On May 18, 2013 Herakles Farms announced that it has suspended work in Cameroon in response to an order it received from Cameroon's Ministry of Forestry & Wildlife.
---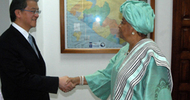 Global Witness | 22 May 2013
Audit says Liberian government failed to fully apply its own laws when awarding land concessions to palm oil companies Sime Darby and Golden Veroleum and recommends urgent remedial action
---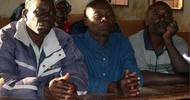 IRIN | 22 May 2013
A multi-million dollar "ethical" plantation development in northwestern Mozambique - the initiative of a clutch of Scandinavian faith-based organizations - has faced alleged acts of sabotage by the very people it was designed to assist, illustrating the divisions between foreign benefactors and local communities.
---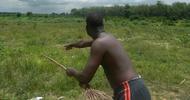 IRIN | 20 May 2013
The Liberia Land Commission is making significant headway, say land experts, but non-conflict related land disputes are increasing, most of them as a result of weak land laws.
---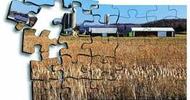 DTN/TPF | 20 May 2013
Wisconsin state legislators have blocked an effort by Gov. Scott Walker to lift the state's long-time limits on foreign ownership of farmland.
---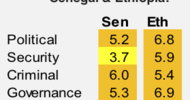 Aegis Advisory | 12 Mar 2013
As ratings agencies and risk insurers increasingly factor in land tenure risk to their premiums, investors need to be aware of the potential costs that might be incurred through disruption, sabotage or loss of assets and the further possibility that the strong-arm tactics used by some African states to resolve disputes could invalidate or seriously impact on the level of insurance cover.
---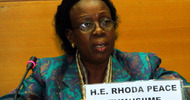 Infosplusgabon | 27 mai 2013
L'Union africaine est favorable à l'achat des terres agricoles fertiles du continent par des investisseurs étrangers, a déclaré, lundi, Rhoda Peace Tumusine.
---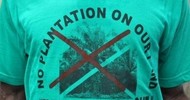 Investir au Cameroun | 23 mai 2013
Herakles Farm a indiqué qu'elle suspendait ses activités au Cameroun en réponse à une injonction de cessation du ministère en charge des Forêts et de la Faune
---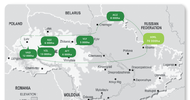 Agrogeneration | 22 mai 2013
"En fusionnant, nous franchissons ensemble une étape majeure en prenant place parmi les plus importants acteurs présents en Ukraine, avec désormais près de 120 000 hectares contrôlés."
---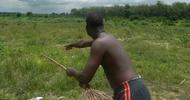 IRIN | 22 mai 2013
« Au cours des derniers 18 mois, nous avons constaté une augmentation des conflits fonciers entre les communautés et les investisseurs qui essayent de développer des ressources naturelles au Liberia, » dit Gregory Kitt, chargé de projet du Conseil norvégien pour les réfugiés (NRC)
---
Camereco | 22 mai 2013
"Il y a possibilité que l'entreprises entraine le gouvernement camerounais devant un tribunal international pour demander des réparations », a indiqué Samuel Guiffo, coordinateur du CED.
---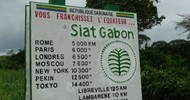 Investir au Cameroun | 22 mai 2013
Théodore Edjangue, le président de la Commission des marchés financiers, régulateur du marché boursier camerounais, persiste et signe : la participation des investisseurs camerounais à l'appel public à l'achat des actions de SIAT Gabon qui envisage ainsi faire son entrée à la bourse sous-régionale basée à Libreville est « une opération risquée ».
---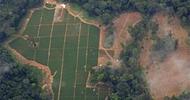 Oakland Institute | 22 mai 2013
Herakles Farms est en train de duper les investisseurs, les communautés locales, le gouvernement et la population du Cameroun quant à la situation du projet et de ses activités dans ce pays. Nouveau rapport de l'Oakland Institute et Greenpeace.
---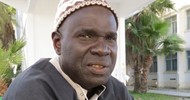 Oxfam France | 04 avr 2013
Dans les allées du Forum social mondial, Clara Jamart d'Oxfam France a rencontré Ibrahima Coulibaly, président de la Coordination nationale des organisations paysannes du Mali, et Diery Gaye, paysan, membre du Conseil d'administration du Conseil national de concertation et de coopération des ruraux du Sénégal.
---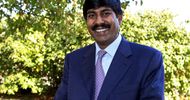 El País | 24 may 2013
El empresario indio Ramakrishna Karuturi, que vende 555 millones de tallos al año, es señalado como uno de los grandes acaparadores de tierras de África.
---