Food crisis and the global land grab
farmlandgrab.org weekly | 22 May 2013
---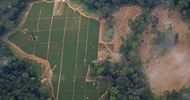 Oakland Institute | 22 May 2013
Company documents provided to the Oakland Institute contain evidence that Herakles Farms is misleading investors, local communities, the Cameroonian government, and the general public.
---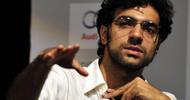 Global Voices | 22 May 2013
The Hindu's Addis Ababa correspondent Aman Sethi has recently written about Indian companies' involvement in Ethiopia and Mali, and on 19 May he took part in a Q&A session on Facebook on the issue of so-called Indian land grabs in African countries.
---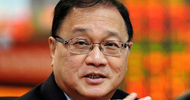 PhilStar | 22 May 2013
Hong Kong-based First Pacific Co. Ltd's agribusiness unit PT Indofood is eyeing 30,000 hectares of land in Davao Oriental, Philippines, for palm oil production.
---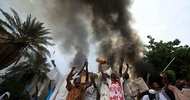 Reuters | 21 May 2013
Lebanese farmland investor GLB Invest plans to invest up to $800 million in Sudan to produce animal feed to be sold to Saudi Arabia, its president said on Tuesday.
---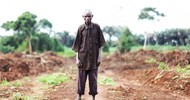 FOEE | 21 May 2013
European banks and pension funds continue to finance one of the largest and most destructive palm oil giants Wilmar International, according to new research released today by Friends of the Earth Europe.
---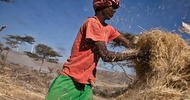 Reuters | 20 May 2013
A Saudi firm will hold off its planned project in Sudan to produce wheat and other basic food items until the government eases a ban to repatriate profits.
---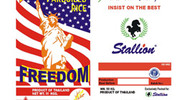 This Day | 20 May 2013
A private initiative, Stallion Group, has indicated its readiness to invest in rice production in Edo State, just as the state government assured it of a conducive environment.
---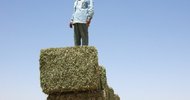 ANBA | 20 May 2013
Agricultural investment firm GLB presented its Sudan alfafa production project, which produces feed for animals in Saudi Arabia and the UAE, to participants at the agriculture investment conference in Sudan.
---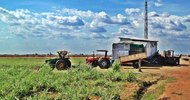 The Hindu | 19 May 2013
Karuturi Global faces accusations of causing floods to local villages, not paying taxes, contributing to human rights violations and providing dismal working conditions at its farming operations in Gambela, Ethiopia.
---
Future Agricultures | 19 May 2013
Can contemporary large-scale land investments play a role in reducing poverty and inequality? If so, what influences the outcomes? A new research project is gathering data on three farming models – contract farming, plantations and commercial farming areas – in Ghana, Kenya and Zambia.
---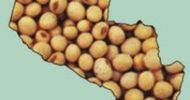 LPDI | 17 May 2013
A critical analysis of five claims about environmental, economic, and social sustainability.
---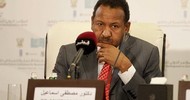 Sudan Tribune | 16 May 2013
Sudan investment minister Mustafa Osman Ismail revealed that Saudi Arabia requested over million acres (405,000 ha) of land for investment in food security
---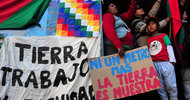 | 15 May 2013
Groups strongly reject and condemn the G8's proposed transparency initiative.
---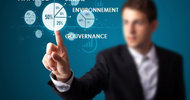 APO | 22 mai 2013
La France et le Royaume-Uni soutiennent les travaux du CSA sur les investissements responsables dans l'agriculture (« RAI »), notamment afin de combattre l'accaparement des terres dans les pays en développement
---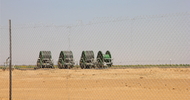 Agoravox | 18 mai 2013
Les témoignages que l'on entend dans les villages de Ndiael, au Sénégal, nous narrent une histoire bien connue.
---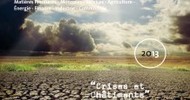 Jeune Afrique | 16 mai 2013
L'impact de la Chine sur les marchés est au cœur du rapport Cyclope 2013. Alors que la demande alimentaire de l'Afrique va exploser ces prochaines années, la Chine va renforcer ses achats de terres et de céréales sur le continent.
---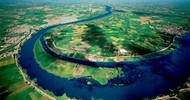 Afrik | 14 mai 2013
L'Egypte voit la ruée étrangère vers les terres agricoles en Afrique comme une menace pour ses ressources en eau.
---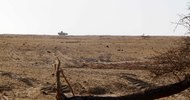 Enda Pronat | 27 mar 2013
Un reportage sur le projet Sénéthanol, production de biocarburant dans la communauté rurale de Ngnith, par Enda Pronat
---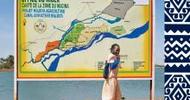 Alimenterre | 08 mar 2013
Avec ses 100 000 ha de terres irriguées, l'Office du Niger (ON) compte parmi les plus grands aménagements hydro-agricoles du continent africain et contribue fortement à la sécurité alimentaire du Mali.
---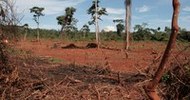 ATI | 21 may 2013
Según un nuevo estudio, bancos y los fondos de jubilación europeos están financiando a la gigante de palma aceitera Wilmar International, que está implicada en el acaparamiento de tierras en Uganda.
---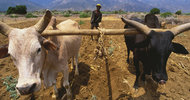 La Jornada | 19 may 2013
África se está convirtiendo en un goloso pastel para las grandes empresas planetarias en su incesante y despiadada búsqueda del lucro, ahora que otros continentes están agotados.
---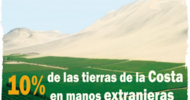 Servindi | 16 may 2013
El Observatorio de los Derechos sobre la Tierra en el Perú llamó a estar alertas con el proceso de extranjerización de tierras rurales porque las posibilidades de controlar el fenómeno son bastante limitadas debido a las prerrogativas de las que gozan los inversionistas extranjeros.
---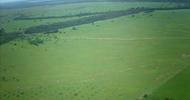 Prensa Rural | 09 may 2013
La pretensio?n oficial por resolver la titularidad de la tierra se inscribe en el cumplimiento de una exigencia del capital para establecerse en el territorio colombiano. Este reposicionamiento del capital sobre el territorio inaugurara? un nuevo ciclo de despojo, pero esta vez se tratara? de una desposesio?n legal.
---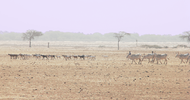 Agoravox | 16 May 2013
A pochi chilometri dal confine con la Mauritania, dove la natura sembrerebbe offrire solo sabbia e poca erba secca, centinaia di migliaia di girasoli e lunghi canali artificiali riempiti d'acqua appaiono davanti a noi.
---