Food crisis and the global land grab
farmlandgrab.org weekly | 01 May 2013
---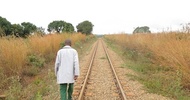 Justiça Ambiental et al | 30 Apr 2013
Civil society groups warn secretive plan paves the way for a massive land grab in northern Mozambique.
---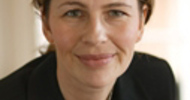 Agrimoney.com | 30 Apr 2013
Kinnevik, the investment group which is the biggest investor in Black Earth Farming, revealed that it is to sell its Polish farm to cash in on gains in land prices, and bankroll "other opportunities in emerging markets further east".
---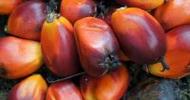 Forest Peoples' Programme | 30 Apr 2013
Since 2011, World Bank investments in large palm oil companies have virtually stopped, but it has backed off from applying the same approach to other crops, although the risks to local communities and indigenous peoples from land grabs from other agribusinesses are not much different.
---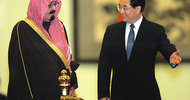 Arab News | 29 Apr 2013
Commerce and Industry Minister Tawfiq Al-Rabiah has approved the establishment of a new East Asia Agricultural Development and Investment Company to invest in farming.
---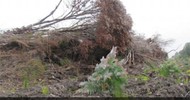 The Crimson | 29 Apr 2013
Harvard's ownership of Agrícola Brinzal casts serious doubts on the wisdom of Harvard Management Company's current policies.
---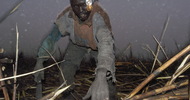 Reuters | 29 Apr 2013
Kenana, which is mainly owned by the governments of Kuwait, Saudi Arabia and Sudan, is aiming to more than double its annual sugar output to 1 million tonnes by 2015 as the firm seeks new export markets
---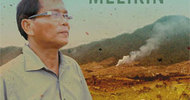 PAN AP | 29 Apr 2013
It was their native customary land until palm oil companies came and claimed it their own. With the help of corrupt politicians, almost 9,000 hectares of forest and agricultural lands were flattened. Fences were put up, barring indigenous peoples from entering their own ancestral land. This is the story of Melikin. The story of many indigenous peoples in Sarawak.
---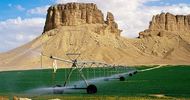 Arab News | 27 Apr 2013
A forum of Saudi agricultural investors at the Riyadh Chamber of Commerce and Industry will on Sunday discuss the progress of Custodian of the Two Holy Mosques King Abdullah's Initiative for Saudi Agricultural Investment Abroad.
---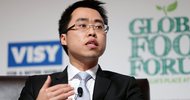 The Australian | 27 Apr 2013
There is "a wall of money" looking for a home in agricultural investments worldwide, say managers for BlackRock's London-based World Agriculture Fund.
---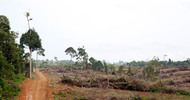 Mongabay | 26 Apr 2013
An independent investigation has shown that First Resources Ltd failed to obtain proper consent from local communities before clearing rainforests for plantations in Indonesian Borneo, an Indonesian indigenous rights group reported last week.
---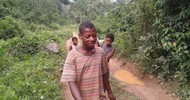 IPS | 25 Apr 2013
Government structures across West and Central Africa are now "in a bind and divided, with some ministries choosing to hand over natural resources to agribusinesses and mining, and others seeking to protect the rights of their citizens," according to Andy White, coordinator of RRI
---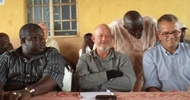 Green Scenery | 24 Apr 2013
Green Scenery calculates that 60% of the total area in Pujehun district is already being, or could soon be converted for large-scale industrial agriculture, primarily for oil palm plantations.
---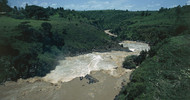 Bloomberg | 24 Apr 2013
Authorities have attributed the growth of a saline lake to irrigation runoff, including that from a company bought this year from the government by Horizon Plantations, a venture majority owned by Mohamed al- Amoudi, the largest single investor in Ethiopia.
---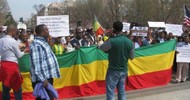 Daily Independent | 23 Apr 2013
Ethiopians stormed the 17th Street Office complex of the World Bank in Washington DC, protesting the bank's alleged support for land grab and ethnic cleansing by President Girma Wolde-Giorgis
---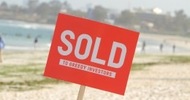 Blue & Green Tomorrow | 22 Apr 2013
Friends of the Earth is running an ethical pension campaign to encourage investors to ask their providers if they invest in land grabbing activities. Emma Websdale spoke with campaigner Kirtana Chandrasekaran to discuss why it is such an important issue.
---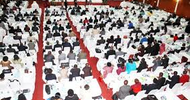 The Times of Zambia | 19 Apr 2013
Delegates demand that land should not be recklessly sold to foreigners during proceedings at Zambia's National Constitution Convention in Lusaka.
---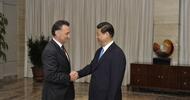 Wall Street Journal | 18 Apr 2013
Australia's Trade Minister Craig Emerson says plans to increase scrutiny on farmland investments would ruin any chance at all of a free-trade deal being struck with China.
---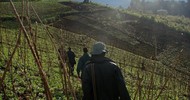 New Vision | 17 Apr 2013
The Uganda Land Alliance (ULA) has observed that unfair government policies and ignorance of land rights and values have escalated the problem of land grabbing by investors in the country.
---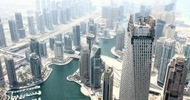 Halal Focus | 15 Apr 2013
Pressed on which countries in Africa would be suitable food sources, Hisham Abdullah Al Shirawi, the chairman of Economic Zones World, says the test would be countries where water was in abundance and which were not spoilt by strife.
---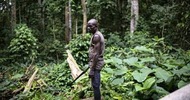 Think Africa Press | 15 Apr 2013
As part of a trend that is accelerating across Africa, thousands of Cameroonians have been displaced from their homelands to make way for large-scale agribusiness projects.
---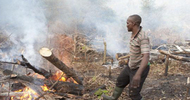 AFP | 30 avr 2013
Un rapport issu du ministère des forêts camerounais et consulté par l'AFP mardi reproche à la société américaine Heraklès Farms des méthodes "d'intimidation et de corruption" pour acquérir des terres pour la culture du palmier à huile dans le sud-ouest du Cameroun
---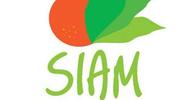 L'Économiste | 29 avr 2013
L'Agence pour le Développement Agricole du Maroc vient de lancer un nouvel appel d'offres de partenariat public-privé autour des terres agricoles du domaine privé de l'Etat.
---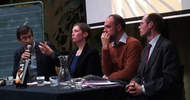 Ecocampus | 28 avr 2013
Transcription d'une table ronde organisée à Paris le 8 avril 2013 avec Stefano Liberti, Olivier de Schutter, Luc Lamprière et Anne-Cécile Robert
---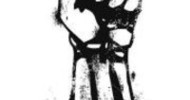 Soundcloud | 26 avr 2013
Chanson contre l'accaparement de terres au Gabon par Julien N'Kolo Reteno
---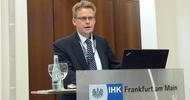 Deutsche Welle | 25 avr 2013
Carl Heinrich Bruhn, cet entrepreneur allemand a loué 30 000 hectares de terres en Zambie, affirme qu'il n'est pas un accapareur de terres. Il veut que les agriculteurs locaux aient désormais accès aux engrais et aux insecticides pour augmenter leurs rendements.
---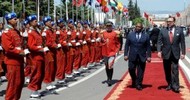 Infos Gabon | 24 avr 2013
Le Gabon Vert, fort de ses 5 millions d'hectares cultivables, est ouvert aux investisseurs.
---
CIRAD | 24 avr 2013
Ce numéro spécial des Cahiers Agricultures analyse la place accordée au foncier et aux diverses formes d'agriculture dans les stratégies des Etats, des investisseurs et des communautés d'acteurs locaux.
---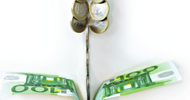 La France Agricole | 17 avr 2013
Pour Clara Jamart, « des banques telles que la BNP Paribas, la Société générale et le Crédit agricole financent largement la production d'agrocarburants, et se rendent complices de l'augmentation des prix alimentaires et des dynamiques d'accaparement de terres dans les pays du sud. »
---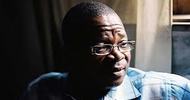 Le Podcast Journal | 15 avr 2013
La condamnation de Marc Ona Essangui, leader de la société civile gabonaise, a une peine de six mois de prison avec sursis et au paiement d'une amende de 5 millions de francs cfa a suscité une levée de boucliers hors des frontières gabonaises.
---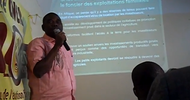 CCPA Kaolack | 10 avr 2013
Sidy Ba, secrétaire général du CCPA, fait un exposé sur l'accaparement des terres lors de l'atelier de partage et de réflexion «La sécurité alimentaire face aux enjeux liés aux OGM et à l'accaparement des terres»
---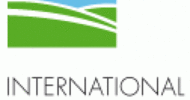 Prensa Libre | 29 abr 2013
La semana pasada se celebró en la Antigua el foro global por la Tierra. Gobernanza territorial inclusiva y sostenible para la seguridad alimentaria: compartiendo lecciones de todo el mundo, organizado por la Coalición Internacional por la Tierra.
---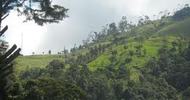 El Nuevo Día | 29 abr 2013
Casi desapercibido para los colombianos debido a que no tuvo el eco y la transcendencia que un tema de estos amerita, pasó el foro "Territorio, Extranjerización y Acaparamiento de la Tierra", que se llevó a cabo en la capital de país la semana anterior
---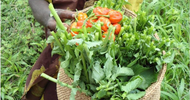 Toma la Palabra | 26 abr 2013
La nueva oleada de inversiones empresariales en tierras parece tener como objetivo la expansión e intensificación de un modelo de cultivo con poca visión de futuro, el cual, hasta la fecha, ha marginado las voces y los intereses de las mujeres.
---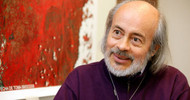 El Tiempo | 26 abr 2013
Investigador Jorge Garay dice que Colombia debe crear regulación para afrontar estos procesos.
---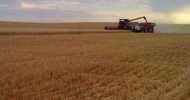 Blogs El País | 18 abr 2013
Argentina, Brasil y Bolivia han reaccionado al fenómeno adoptando restricciones a la propiedad extranjera de la tierra, sin embargo Grain advierte de que las barreras que están creándose contra la inversión extranjera resultan endebles.
---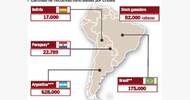 Argenpress | 16 abr 2013
Radiografía de uno de los grupos económicos más poderosos, poseedor de cientos de miles de hectáreas en el país y la región, y dueño del imperio inmobiliario más grande de la Argentina. Sus propiedades, historia y vínculos con el poder.
---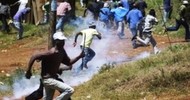 UMOYA | 09 mar 2013
Sen- Ethanol, es el nombre de un proyecto muy controvertido.Esta sociedad de capitales extranjeros y senegaleses, asociada a la Sen-Huile, otra sociedad de la cual ella es accionista y que ha obtenido la concesión de 20.000 hectáreas en agosto del 2012 por parte del Estado senegalés.
---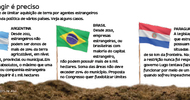 Portal Vermelho | 14 Apr 2013
Se você quiser encontrar um brasileiro com motivos para estar feliz com a última década, e otimista quanto ao futuro, procure entre os proprietários de terras. Entre 2003 e 2012, o preço médio do hectare no Brasil pulou de R$ 2.280 para R$ 7.470. Foi um crescimento de 227%, o dobro da inflação registrada no mesmo período.
---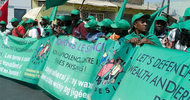 I Bahia | 11 Apr 2013
Segundo estimativas da organização Oxfam, que lançou um relatório em 2011 e mantém uma campanha dedicada a tratar publicamente do tema, grandes negócios de comércio de terras realizados desde 2000 envolveram 227 milhões de hectares, mais que o dobro de toda a área.
---
farmlandgrab.org
weekly provides a list of the latest postings to farmlandgrab.org by email each week
farmlandgrab.org
is an open-publishing website, initiated by GRAIN, tracking today's global land grab for food production and people's movements against it
to unsubscribe from the list, click
this link
to visit or post materials to the website, click
this link