Food crisis and the global land grab
farmlandgrab.org weekly | 24 Apr 2013
---
Marc Ona Essangui, Executive Secretary of Brainforest NGO and 2009
Goldman Prize
recipient, is facing possible jail time and a fee of nearly $10,000.00 US after being convicted of defamation by a Gabonese court last week. Ona allegedly spoke out against possible government corruption involved in a land deal with Singapore-based Olam. To show your support for Ona and his urgent situation, Ona asks you to consider sending a message to Ali Bongo, President of Gabon (
[email protected]
) and to Liban Soleman, the Chief of Cabinet (
[email protected]
). See
here
for more info.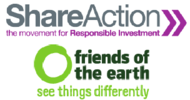 Shareaction & FOE | 24 Apr 2013
The briefing suggests a series of questions for asset owners to pose when considering a land investment either directly or via a shareholding to enable them to make an informed risk assessment.
---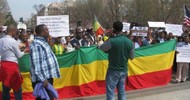 Daily Independent | 23 Apr 2013
Ethiopians stormed the 17th Street Office complex of the World Bank in Washington DC, protesting the bank's alleged support for land grab and ethnic cleansing by President Girma Wolde-Giorgis
---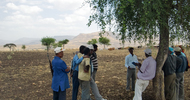 The Water Channel | 23 Apr 2013
With the large and sometimes overexposed attention for land grabbing in Africa, good examples tend to be forgotten
---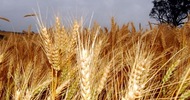 The Land | 22 Apr 2013
Capital Alternatives, which offers investments ranging from holdings in African agriculture to pop memorabilia, claims it can generate returns of more than 20% over five years on West Australian wheat farms.
---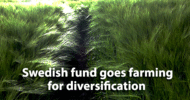 Responsible Investor | 22 Apr 2013
Sweden's SEK227.3bn (€26.7bn) state buffer fund Andra AP-fonden (AP2) has been accused of a lack of transparency and snapping up cheap agricultural land in Brazil by campaign group Swedwatch. AP2 denies the allegations.
---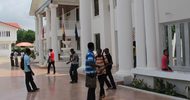 Ghana Web | 22 Apr 2013
The Registrar of the Knutsford University College has filed a suit at the Supreme Court seeking to compel the government to take action to prevent foreigners from taking over the lands of Ghana.
---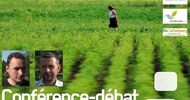 ARC2020 | 22 Apr 2013
ARC2020 is organising a 10-day EU-wide Speakers' Tour on Landgrabbing in Romania from 21-30 April
---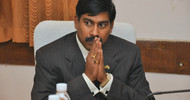 TJN et al | 22 Apr 2013
The Kenyan government has found Karuturi Global Ltd, the world's biggest producer of cut roses, guilty of tax evasion. This is the first time an African government has brought a large multinational company to court for transfer mispricing through a fully public process.
---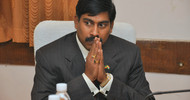 TJN et al | 22 Apr 2013
Background note to accompany a joint press release on the Kenyan government finding Karuturi Global Ltd guilty of tax evasion
---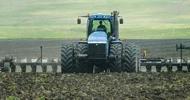 Farmers Weekly | 21 Apr 2013
Farmland prices are firming across much of Central and Eastern Europe, as interest from institutional investors -- mainly pension funds -- begins to translate into transactions on the ground.
---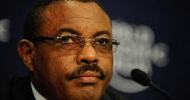 Sudan Tribune | 21 Apr 2013
Ethiopian prime minister Hailemariam Dessalegn has denied that the government is forcing tens of thousands of people off their land in order to lease it to foreign investors.
---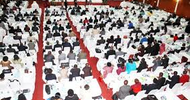 The Times of Zambia | 19 Apr 2013
Delegates demand that land should not be recklessly sold to foreigners during proceedings at Zambia's National Constitution Convention in Lusaka.
---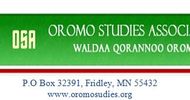 Gadaa.com | 19 Apr 2013
The following is a statement from the Oromo Studies Association (OSA).
---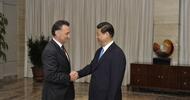 Wall Street Journal | 18 Apr 2013
Australia's Trade Minister Craig Emerson says plans to increase scrutiny on farmland investments would ruin any chance at all of a free-trade deal being struck with China.
---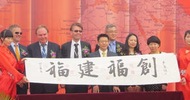 Just-Food | 18 Apr 2013
The factory and farm are located in China's eastern Fujian and Jiangsu provinces. The farm will provide a "significant proportion" of the group's produce needs
---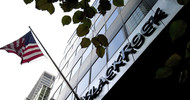 The Australian | 18 Apr 2013
According to BlackRock world agriculture fund portfolio manager and director Desmond Cheung there is a "wall of money" that is looking to back the world's growing appetite for a stable and growing food supply.
---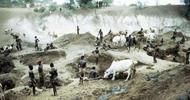 Africa Review | 17 Apr 2013
When the Ethiopian government completes the Gibe III dam on the upper Omo, as it is expected to do shortly, large-scale irrigation will follow, allowing government sugar plantations to gobble up huge swathes of their ancestral land.
---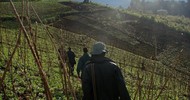 New Vision | 17 Apr 2013
The Uganda Land Alliance (ULA) has observed that unfair government policies and ignorance of land rights and values have escalated the problem of land grabbing by investors in the country.
---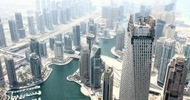 Halal Focus | 15 Apr 2013
Pressed on which countries in Africa would be suitable food sources, Hisham Abdullah Al Shirawi, the chairman of Economic Zones World, says the test would be countries where water was in abundance and which were not spoilt by strife.
---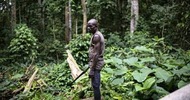 Think Africa Press | 15 Apr 2013
As part of a trend that is accelerating across Africa, thousands of Cameroonians have been displaced from their homelands to make way for large-scale agribusiness projects.
---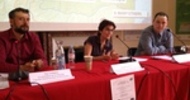 Le Figaro | 24 avr 2013
Des paysans d'Ecoruralis dénoncent la mainmise des sociétés multinationales sur près d'un million de terres arables, soit 6% des superficies cultivables roumaines.
---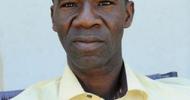 L'Indépendant | 23 avr 2013
Le ministre de l'agriculture du Mali a visité les réalisations du projet Malibya. Les travaux sont arrêtés en attendant la reprise que les responsables de l'Office du Niger espèrent de tous leurs vœux.
---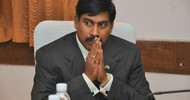 TJN et al | 22 avr 2013
Karuturi Global Limited, société holding de droit indien et dont le siège est situé à Bangalore, peut se retrouver sous la loupe de l'administration fiscale du Kenya pour fraude fiscale, mais les plaintes déposées contre elle vont plus loin.
---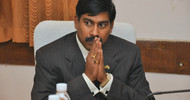 TJN et al | 22 avr 2013
Le gouvernement kenyan a déclaré Karuturi coupable de fraude fiscale. C'est la première fois qu'un gouvernement africain traduit une importante société multinationale en justice pour une manipulation des prix de transfert par le biais d'une procédure entièrement publique.
---
Commission de l'UEMOA/Hub Rural | 19 avr 2013
Le dernier bulletin d'information de la Commission de l'UEMOA et du Hub Rural sur les actualités foncières ouest-africaines vient de paraître
---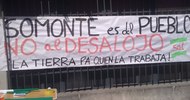 Presseurope | 18 avr 2013
"De vastes étendues de terre en Europe sont 'saisies' par de grandes entreprises, des spéculateurs, de riches investisseurs étrangers et des fonds de pension, dans un processus similaire à celui observé dans les pays en voie de développement", explique The Guardian qui expose les résultats d'un nouveau rapport sur la propriété des terres agricoles.
---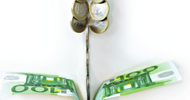 La France Agricole | 17 avr 2013
Pour Clara Jamart, « des banques telles que la BNP Paribas, la Société générale et le Crédit agricole financent largement la production d'agrocarburants, et se rendent complices de l'augmentation des prix alimentaires et des dynamiques d'accaparement de terres dans les pays du sud. »
---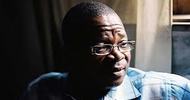 Le Podcast Journal | 15 avr 2013
La condamnation de Marc Ona Essangui, leader de la société civile gabonaise, a une peine de six mois de prison avec sursis et au paiement d'une amende de 5 millions de francs cfa a suscité une levée de boucliers hors des frontières gabonaises.
---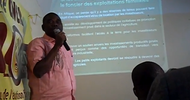 CCPA Kaolack | 10 avr 2013
Sidy Ba, secrétaire général du CCPA, fait un exposé sur l'accaparement des terres lors de l'atelier de partage et de réflexion «La sécurité alimentaire face aux enjeux liés aux OGM et à l'accaparement des terres»
---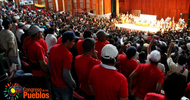 Prensa Rural | 23 abr 2013
Seguiremos luchando por la suspensión de las concesiones de territorios a empresas transnacionales. Seguiremos expulsando a esas compañías de nuestras regiones. Buscaremos derogar las normas que legalizan el despojo y que amenazan la vida y la permanencia en los territorios.
---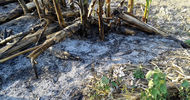 El Diario | 22 abr 2013
La agricultura familiar lucha en todo el mundo por sobrevivir en medio de una gran competición por los recursos naturales.
---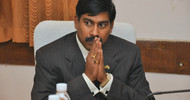 TJN et al | 22 abr 2013
El gobierno de Kenya halló culpable de evasión fiscal a Karuturi Global Ltd, el productor de rosas cortadas más grande del mundo. Ésta es la primera vez que un gobierno africano lleva a los tribunales —mediante un proceso público— a una enorme compañía multinacional por manipular sus precios de transferencia.
---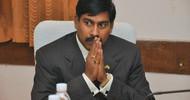 TJN et al | 22 abr 2013
Nota de contexto que acompaña al boletín de prensa del 19 de abril de 2013
---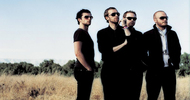 El referente | 18 abr 2013
En el videoclip colaboran personas de todo el mundo, desde Argentina a Indonesia. Se vendieron en todo el mundo tierras con una superficie total que equivale ocho veces a la del Reino Unido.
---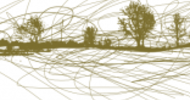 TNI | 18 abr 2013
El acaparamiento de tierras se considera, por lo general, una realidad en el Sur Global. Sin embargo, un exhaustivo informe revela que este fenómeno también se está acentuando en Europa.
---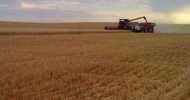 Blogs El País | 18 abr 2013
Argentina, Brasil y Bolivia han reaccionado al fenómeno adoptando restricciones a la propiedad extranjera de la tierra, sin embargo Grain advierte de que las barreras que están creándose contra la inversión extranjera resultan endebles.
---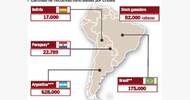 Argenpress | 16 abr 2013
Radiografía de uno de los grupos económicos más poderosos, poseedor de cientos de miles de hectáreas en el país y la región, y dueño del imperio inmobiliario más grande de la Argentina. Sus propiedades, historia y vínculos con el poder.
---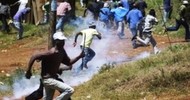 UMOYA | 09 mar 2013
Sen- Ethanol, es el nombre de un proyecto muy controvertido.Esta sociedad de capitales extranjeros y senegaleses, asociada a la Sen-Huile, otra sociedad de la cual ella es accionista y que ha obtenido la concesión de 20.000 hectáreas en agosto del 2012 por parte del Estado senegalés.
---
EU-wide speakers' tour on landgrabbing in Romania

ARC2020 | Various European cities | 22 Apr 2013
farmlandgrab.org
weekly provides a list of the latest postings to farmlandgrab.org by email each week
farmlandgrab.org
is an open-publishing website, initiated by GRAIN, tracking today's global land grab for food production and people's movements against it
to unsubscribe from the list, click
this link
to visit or post materials to the website, click
this link