Food crisis and the global land grab
farmlandgrab.org weekly | 17 Apr 2013
---
Marc Ona Essangui, Executive Secretary of Brainforest NGO and 2009
Goldman Prize
recipient, is facing possible jail time and a fee of nearly $10,000.00 US after being convicted of defamation by a Gabonese court last week. Ona allegedly spoke out against possible government corruption involved in a land deal with Singapore-based Olam. To show your support for Ona and his urgent situation, Ona asks you to consider sending a message to Ali Bongo, President of Gabon (
[email protected]
) and to Liban Soleman, the Chief of Cabinet (
[email protected]
). See
here
for more info.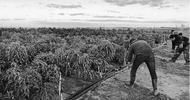 ECVC | 17 Apr 2013
A new report by European Coordination Via Campesina and Hands off the Land network shows that land grabbing and access to land are a critical issues today in Europe.
---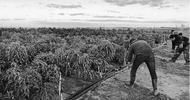 ECVC | 17 Apr 2013
Ce rapport révèle le scandale tenu secret que seulement 3% des propriétaires terriens sont arrivés à contrôler la moitié des terres cultivables en Europe.
---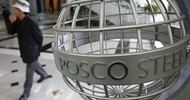 SOLIDARITÉ | 16 Apr 2013
Please sign and share the petition
---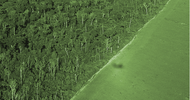 Swedwatch | 16 Apr 2013
A new Swedwatch report shows a lack of transparency and inadequate auditing of ethics and environmental impacts in AP2's investment in farmland in Brazil. For business reasons, the investment is surrounded by a high level of secrecy, which makes scrutiny from the outside impossible.
---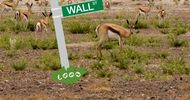 RFI | 15 Apr 2013
Depuis le début des années 2000, un nouveau phénomène mobilise l'attention des chercheurs et des ONG : les acquisitions de terres à grande échelle, par des multinationales, des fonds de pension, des banques ou des Etats. Clara Jamart, Stefano Liberti et Sébastien Abis sur RFI.
---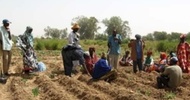 APS | 15 Apr 2013
"Si la tendance continue en dix ans aucune terre arable ne sera disponible au Sénégal", selon Alpha Ba, membre du Groupe d'études et de recherches genre et sociétés de l'Université Gaston Berger de Saint-Louis.
---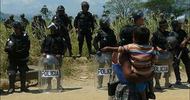 Food First and the Transnational Institute | 15 Apr 2013
Indigenous peasant families in northern Guatemala are struggling to access land and defend their resources as the basis of their collective identity.
---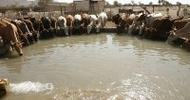 Sudan Vision | 14 Apr 2013
President Omar Al-Beshir has made orders for removal of all impediments and facilitation of the procedures for Saudi Arabian investors aiming to produce food in Sudan, including through land leases
---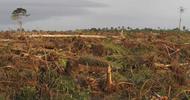 Al Jazeera | 14 Apr 2013
The "land grabbing" in Africa and elsewhere often triggers conflict, an underreported financial risk, says Samuel Nguiffo
---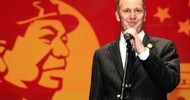 NZ City | 14 Apr 2013
Prime Minister John Key has told Chinese officials that foreign ownership of farmland is a sensitive issue in New Zealand.
---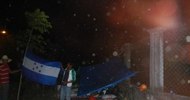 Art Action Union | 12 Apr 2013
Soldiers and police illegally evict farmers who have been recovering lands illegally occupied by a subsidiary of SABMiller.
---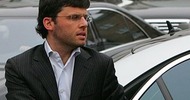 Agrimoney | 11 Apr 2013
The acquisition takes to 422,000 hectares the area which Kernel controls in the Ukraine – an area bigger than Luxembourg or most UK counties.
---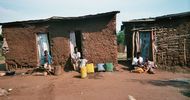 FIAN | 11 Apr 2013
The High Court in Kampala ordered that approximately eleven million euros of compensation be paid to the 2,041 people evicted from their land 13 years ago.
---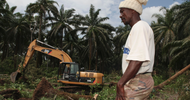 Trustlaw | 11 Apr 2013
Building land inventories, Wikipedia-style, would be a cheap and easy way for poor, rural communities to compile a record of property rights and land usage patterns and could reduce corruption and help lessen illegal land grabs.
---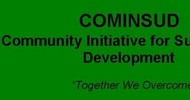 Cameroon-Tribune | 11 Apr 2013
Un climat propice à la culture de nombreux produits de rente et la faible densité des populations dans certaines régions au Cameroun. Ce sont là les principaux facteurs qui justifient la ruée des investisseurs internationaux sur les terres camerounaises comme celles de nombreux pays victimes du phénomène d'accaparement de la terre.
---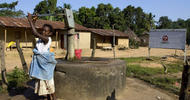 Heute | 11 Apr 2013
Nationale und internationale Nichtregierungsorganisationen (NGOs) erheben schwere Vorwürfe gegen Österreich. Indirekt werde von der Österreichischen Entwicklungsbank (OeEB), ein Unternehmen der Republik Österreich, ein Projekt finanziert, das Landraub (Landgrabbing) in Sierra Leone betreibe.
---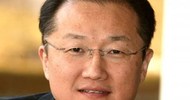 This Day | 11 Apr 2013
"The World Bank has launched a consultative process with all stakeholders to review and update our environmental and social safeguards policies, which will be informed by the VGs. Land acquisition is a part of this conversation."
---
Reuters | 10 Apr 2013
European companies must invest more in Africa's agricultural sector to keep pace with growing interest from countries such as China and Brazil, the bloc's top farm official said on Wednesday.
---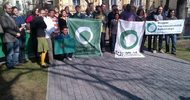 LMV | 10 Apr 2013
La Via Campesina, Transnational Institute, World March of Women and some other organizations approved a statement supporting the struggle against land grab in Hungary.
---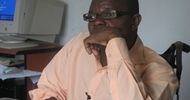 Goldman Prize | 03 Apr 2013
The charge was filed after Ona allegedly spoke out against possible government corruption involving Soleman Liban, a senior advisor to Gabonese President Ali Bongo, and Olam Gabon, a foreign agricultural company that operates in Gabon.
---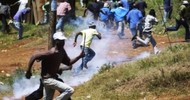 Slate Afrique | 23 Jan 2013
"Si nos quitan nuestra tierra, antes morir", asegura cortándose simbólicamente la garganta con un dedo, el jefe de uno de los poblados de la comunidad rural de Gnith, en el nordeste del Senegal.
---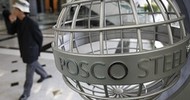 SOLIDARITÉ | 16 avr 2013
Signez et diffusez la pétition pour l'arrêt du projet d'accaparement
---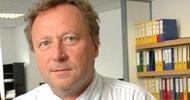 Ouest France | 11 avr 2013
Certaines sociétés chinoises achètent ou louent des terres en Afrique et même en Europe. Pour sécuriser ses approvisionnements, la Chine a aussi recours à la contractualisation. Quatre millions de tonnes de maïs ont ainsi été réservés sur deux ans avec l'Ukraine.
---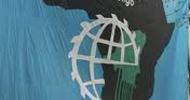 IPS | 10 avr 2013
La Banque mondiale mettra un accent plus fort sur les questions de régime foncier et des investissements agricoles durables aux plans social et environnemental, a-t-elle annoncé lundi à Washington.
---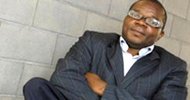 Gabon Actu | 29 mar 2013
Marc Ona Essangui, un des principaux leaders de la société civile gabonaise a été condamné vendredi à 6 mois de prison avec sursis et une amende de 5 millions de FCFA pour diffamation contre le chef de cabinet du chef de l'Etat gabonais Liban Souleymane
---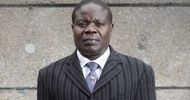 El País | 15 abr 2013
Tras 10 largos años de pelea, un juez ugandés finalmente se ha pronunciado dando la razón a 400 familias campesinas a quienes echaron, pegaron y arrebataron sus tierras para cederlas a una multinacional alemana de café, Neuman Kaffee Gruppe.
---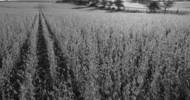 La Diaria | 11 abr 2013
El Banco Mundial propone cambios en la propiedad de la tierra y aumentar la productividad de los predios.
---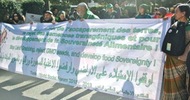 Tercera Información | 10 abr 2013
Con ocasión de la reunión de alto nivel sobre hambre, seguridad alimentaria y nutrición que Naciones Unidas celebra en Madrid, la Plataforma Rural -en la que participa Ecologistas en Acción- reivindica la lucha contra la agricultura industrial, el robo de tierras y la especulación financiera.
---
ProSavana - críticas e esclarecimentos | 11 Apr 2013
Desde seu lançamento, o ProSavana é acusado de tentar destruir a agricultura moçambicana por meio de uma "invasão de megaprodutores brasileiros", que "se utilizariam de financiamento japonês", em uma "repetição do processo que destruiu o Cerrado brasileiro". A lista de acusações é infindável, e, obviamente, há equívocos que devem ser esclarecidos.
---
Tierra, concentración y extranjerización

ADUR Agronomía | Montevideo | 17 Apr 2013

Land grabbing: insights from Romania

TNI | Amsterdam | 29 Apr 2013
farmlandgrab.org
weekly provides a list of the latest postings to farmlandgrab.org by email each week
farmlandgrab.org
is an open-publishing website, initiated by GRAIN, tracking today's global land grab for food production and people's movements against it
to unsubscribe from the list, click
this link
to visit or post materials to the website, click
this link