Food crisis and the global land grab
farmlandgrab.org weekly | 03 Apr 2013
---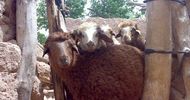 Eurasia Review | 03 Apr 2013
A pending agreement for Iran to graze sheep inside Armenia has sparked a furor among Armenian environmentalists and nationalists over whether or not the prospective deal poses a threat to the country's national security.
---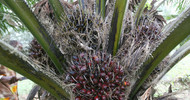 Bloomberg | 03 Apr 2013
Suitable land for palm-oil cultivation is running out in top producers Malaysia and Indonesia, which now account for about 85 percent of the global output. Wilmar is among several companies searching for land in West and Central Africa.
---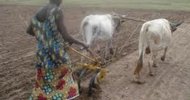 GBC | 01 Apr 2013
Some African states have been accused of complicity in the problem of land grab by investors. Cecile Leuba of Peuples Solidaire and Action Aid France says this is having a serious effect on the local people who lose their land.
---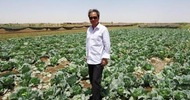 SCMP | 31 Mar 2013
The Chinese government has long encouraged businesses to invest in agriculture abroad, and Xi Jinping's first foreign trip as president in the past week involved visits to three African countries.
---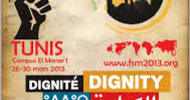 WSF | 29 Mar 2013
We call for a mass mobilisation to stop the landgrab and support local peasants struggles.
---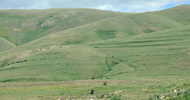 News.az | 29 Mar 2013
On Feb. 14, four days before Armenia's highly contested presidential election, Hasmik Evoyan and others protested the sheep deal in front of Armenia's National Assembly building in Yerevan.
---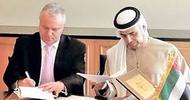 Reuters | 28 Mar 2013
Abu Dhabi-based firm Al-Dahra agreed to invest $ 400 million to buy eight Serbian farm companies and develop them to grow and process food and fodder for export, in the biggest investment in Serbian agriculture for decades.
---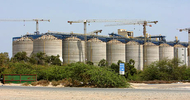 The National | 28 Mar 2013
"The UAE is looking not just at land [acquisitions] but developing the whole supply chain," says Nicholas Lodge, managing partner at Clarity, a consultancy that advises on investments in agricultural industries.
---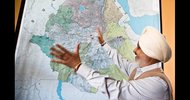 Pambazuka News | 28 Mar 2013
BRICS states, except Russia, are enhancing and facilitating land grabs abroad in a way that is inconsistent with their proclamations of sustainable development, cooperation solidarity, and respect of national sovereignty.
---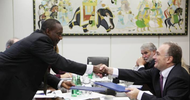 Agrimoney | 28 Mar 2013
In its 2012 Annual Report, Louis Dreyfus Commodities says it owns and operates a total of more than 180,000 hectares of farming land distributed around the world, and that it is looking into more farming opportunities in the Ivory Coast, Cameroon and Tanzania.
---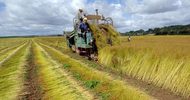 Ag Professional | 28 Mar 2013
The potential for investment in Eastern European agricultural land is gaining more and more attention. Information is being dug up by individual commercial investment organizations to make investment moves.
---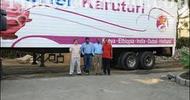 Bloomberg | 28 Mar 2013
Karuturi said it will borrow "hundreds of millions" of dollars from a sovereign wealth fund to invest in farming in East Africa after development banks declined to provide assistance because of "unfair" criticism by advocacy groups
---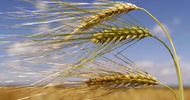 Agrimoney | 28 Mar 2013
A consortium of Saudi groups - comprising dairy giant Almarai, grain importer Al Rajhi and Salic, the agriculture arm of the country's Public Investment Fund sovereign wealth fund – buys Continental Farmers Group, which has large farming operations in Poland and the Ukraine.
---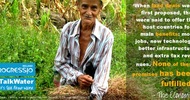 Progressio | 28 Mar 2013
In recent times the practice of land grabbing (which is intrinsically tied with water grabbing) has increased.
---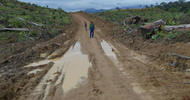 InterContinental Cry | 27 Mar 2013
The bulk of oil palm operations are being carried out by the Palawan Palm & Vegetable Oil Mills Inc. and its sister company Agumil Philippines Inc., which were established through joint ventures between Filipino, Singaporean and Malaysian investors.
---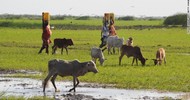 CNN | 22 Mar 2013
As land is grabbed and earmarked for development, this often has implications for the water nearby, for local people's land and water rights and environmental sustainability.
---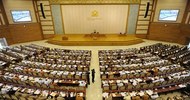 RFA | 18 Mar 2013
The new rules allow foreigners to own up to 80% of agriculture ventures, triggering fears of a potential land grabbing epidemic
---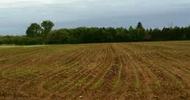 Wisconsin State Journal | 28 Feb 2013
US Governor Scott Walker's budget proposes lifting a longtime prohibition on foreign ownership of large tracts of land in Wisconsin — a change that some legislators believe will allow other countries to gain too much control over some of the world's best farmland.
---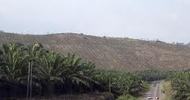 RFI | 31 mar 2013
L'annonce en 2012 du gouvernement de faire de ce pays le principal producteur d'huile de palme d'Afrique provoque déjà un conflit entre les promoteurs de ces grandes plantations et les populations forestieres.
---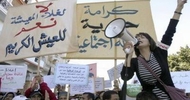 Lakome | 30 mar 2013
"Nous appelons à une grande mobilisation pour stopper l'accaparement des terres et soutenir les luttes paysannes locales."
---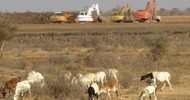 Enda Pronat | 30 mar 2013
Comment peut-on donner 26 000 ha à une seule personne pour produire du bio carburant pour l'Europe sans tenir compte des populations qui vivent dans la zone ?
---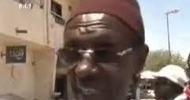 GFM | 29 mar 2013
Le président du Conseil d'administration (Pca), Gora Seck, de la société Senhuile/Senéthanol qui exploite un site sur la forêt déclassée de Ndiael, à Saint-Louis, revient sur les grandes lignes et les retombées économiques du projet qui suscite beaucoup de réactions de la part de certaines populations locales.
---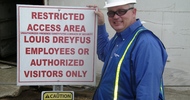 Les Echos | 29 mar 2013
Le géant du négoce de matières premières représente 9 % des échanges commerciaux de produits agricoles - et détient et exploite plus de 180.000 hectares de terres agricoles à travers le monde.
---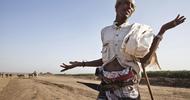 Mediapart | 28 mar 2013
Il n'est pas exagéré de dire que cette façon de faire s'apparente plus à une forme de génocide qu'à du néo-colonialisme.
---
Commission de l'UEMOA / Hub Rural | 28 mar 2013
Le dernier bulletin d'information de la Commission de l'UEMOA et du Hub Rural sur les actualités foncières ouest-africaines vient de paraître
---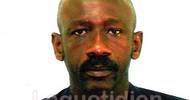 Le Quotidien | 07 nov 2012
Implanté à Fanaye puis suspendu sur instructions du gouvernement libéral avant d'être délocalisé dans la zone périphérique de la réserve du Diayel, à cheval sur les communautés rurales de Diama, Ronkh et Ngnith, le projet Sen éthanol n'en finit pas de provoquer du bruit.
---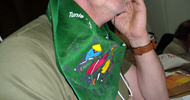 Alianza por la Solidaridad | 29 mar 2013
Si hay una causa que merece ser defendida, es la del movimiento contra el acaparamiento de tierras, por lo que tiene de escandaloso.
---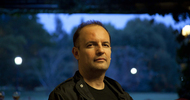 Librered | 29 mar 2013
"En algún momento, China puede ser el principal gobernador de la región. Está acumulando y "comprando" África, empujándola a salir del monocultivo y diversificarse para la demanda china"
---
Table ronde sur l'accaparement des terres

Éd. Rue de l'Échiquier | Paris | 08 Apr 2013
farmlandgrab.org
weekly provides a list of the latest postings to farmlandgrab.org by email each week
farmlandgrab.org
is an open-publishing website, initiated by GRAIN, tracking today's global land grab for food production and people's movements against it
to unsubscribe from the list, click
this link
to visit or post materials to the website, click
this link