Food crisis and the global land grab
farmlandgrab.org weekly | 27 Mar 2013
---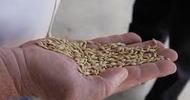 Dow Jones | 26 Mar 2013
Singapore-based Duxton Asset Management said it is in talks over planned investments in four Australian farms despite increasing scrutiny of farm purchases by foreigners.
---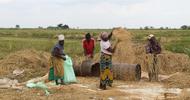 Future Agricultures | 26 Mar 2013
Report examines Brazil's programme to transform Mozambique's Nacala corridor, the Chinese Agricultural Technology Demonstration Centre, and a private Chinese rice investment project in the Xai-Xai irrigation scheme.
---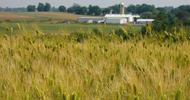 Baltic Business News | 26 Mar 2013
The Latvian government is planning restrictions on selling land to foreign investors. "We are not planning to restrict the purchase of agricultural land, but we do plan regulations to make sure that the land is used productively."
---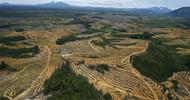 Jakarta Post | 26 Mar 2013
Sinar Mas Group says it will invest US$1.6 billion in the Liberian palm oil business to expand operations overseas.
---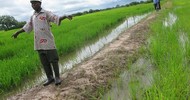 Ghana Web | 26 Mar 2013
An American multinational, AVCO Agri Company Limited Ghana has acquired 500 hectares of land at Dorfor Agorveme in the North Tongu district of the Volta Region to start rice cultivation
---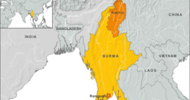 Kachin News | 26 Mar 2013
As conflict raged across Kachin state, a group of Chinese investors recently bought up large amounts of farmland in the Hukaung Valley and other parts of the state in order to expand rubber and cassava plantations, says Kachin peace activist, Khun Jar.
---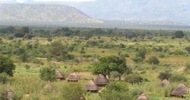 SSNA | 26 Mar 2013
The land grabs are not an Equatorian issue. It is a national problem that should not be looked at from a regional or tribal perspective.
---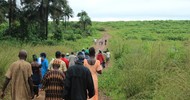 Green Advocates & FPP | 25 Mar 2013
Rural communities in Grand Cape Mount, north-western Liberia, present new report about their dispute with Malaysian oil palm giant Sime Darby.
---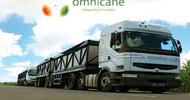 Business Daily | 24 Mar 2013
The leading sugar miller in Mauritius, Omnicane, has a 25 per cent share in the company and recently said there were plans of raising the stake to 50 per cent when the factory is commissioned.
---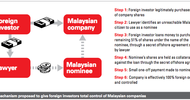 Sarawak Report | 24 Mar 2013
Investigative report reveals how foreign companies illegally gain control over Malaysian companies with land concessions in Sarawak.
---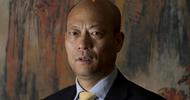 SCMP | 24 Mar 2013
Leery of product safety in China, Zhu Zhangjin is urging farmers to invest abroad like he has
---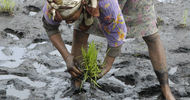 TANY | 22 Mar 2013
Under the initiative of the Indian Ocean Commission, Madagascar is the focus of a large project to produce and export agricultural products to ensure the food security of this regional space, raising the spectre of land grabbing.
---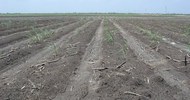 FarmLandS | 22 Mar 2013
Mats Widgren provides an update on a Swedish company's land grab for sugar cane production in Tanzania.
---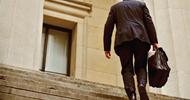 IISD | 22 Mar 2013
Foreign investors in the agricultural sector are under regulated in the current framework of international investment law, voluntary guidelines and fragmented national investment legislation, and over protected in regional and bilateral investment treaties and domestic regulation.
---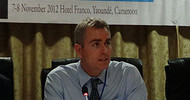 ILC | 22 Mar 2013
With the largely self-evident agreement that land grabbing is wrong and all efforts should be made to prevent it, debate and effort can focus more on (i) how to prevent land grabbing, and (ii) how to enable forms of land-based investments that actually bring real benefit.
---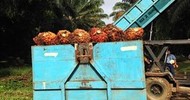 WSJ | 22 Mar 2013
"We are aggressively looking for new areas in Sulawesi, Central Kalimantan and South Sumatra that are environmentally safe to expand our oil-palm footprint," says president-director of the company's oil-palm plantations in Sumatra.
---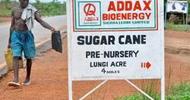 FriEnt | 21 Mar 2013
This roundtable on conflict sensitive water and land management assembled representatives of Swiss civil society and state agencies to debate the implications of land acquisition on their work as well as their responses.
---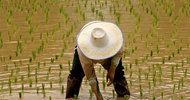 Business World | 21 Mar 2013
SL Agritech Corp plans to establish a 2,000-3,000 hectare commercial rice plantation in Iloilo this year, a top company official said yesterday, in what could involve a joint venture with Hong Kong-based conglomerate First Pacific Co. Ltd.
---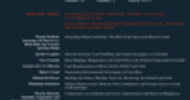 Development and Change | 21 Mar 2013
Special issue of the journal Development and Change
---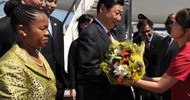 Pambazuka News | 21 Mar 2013
Reading between the lines, the Durban BRICS resolutions will support favoured corporations' extraction and land-grab strategies and confirm the financing of both African land-grabbing and the extension of neo-colonial infrastructure through a new 'BRICS Bank'
---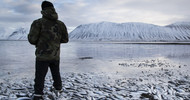 China.org | 21 Mar 2013
Le projet de loi, qui est discuté à l'assemblée législative de Reykjavik, vise à empêcher les personnes qui ne sont pas citoyens de l'Islande d'acheter des propriétés qui incluent des droits d'eau ou de pêche.
---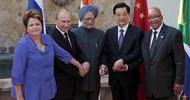 Ghana Web | 13 Mar 2013
The African agriculture sector is showing signs of improvements attributed to BRICS investment flows in smaller agricultural projects, reversing the trend triggered by the global food crisis in 2008.
---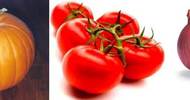 USAID | 26 Nov 2012
Includes presentations on large-scale farmland investment in Sudan by public and private sector representatives.
---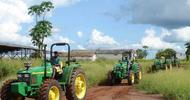 USAID | 03 May 2012
The overall objective of this report is to identify potential interventions to enhance the capacity of newly created private equity funds in agriculture and/or agribusiness in Africa, especially the stimulation of technical assistance to agricultural value chains.
---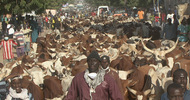 Leral.net | 26 mar 2013
Le collectif des 37 villages de Ndiaël est prêt à tout pour arrêter le projet Sen huile-Sen Ethanol.
---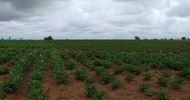 PressAfrik | 25 mar 2013
Délocalisé de Fanaye pour la région de Saint-Louis, le groupe Senhuile/Senethanol a décidé de miser sur la diversité dans sa production pour atteindre l'embouchure de son projet
---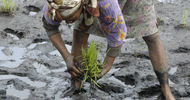 TANY | 22 mar 2013
A l'initiative de la Commission des îles de l'océan indien, Madagascar fait l'objet d'un vaste projet de culture et d'exportation de produits agricoles qui laisse craindre des accaparements de terres.
---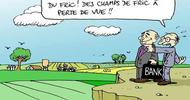 Les Echos | 22 mar 2013
Alors que des achats de terres agricoles par des investisseurs étrangers, notamment asiatiques, ont pu émouvoir l'opinion publique ces dernières années, que représente ce phénomène en France et dans le monde ?
---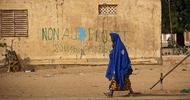 Sud Online | 22 mar 2013
D'ici deux à trois semaines, l'entreprise italo-sénégalaise Senhuile-Senethanol va procéder aux premières récoltes dans ses champs de tournesol, annoncent ses responsables.
---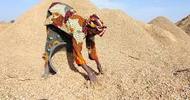 IPS | 20 mar 2013
Des agriculteurs du nord de la Côte d'Ivoire affirment que leur survie est menacée par la décision du gouvernement d'accorder de grandes superficies de terres à une multinationale.
---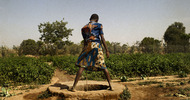 APA | 20 mar 2013
Le Gouvernement du Burkina Faso a lancé un appel aux investisseurs étrangers et à la diaspora burkinabé afin d'aménager des terres exploitables.
---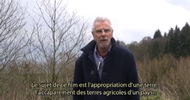 YouTube | 20 mar 2013
"Avec la bénédiction de l'Agence Française de Développement et la Banque Européenne d'investissement l'accaparement de terres agricoles par des financiers de l'agrobusiness et des fonds spéculatifs se poursuit..."
---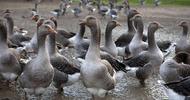 AFP | 20 mar 2013
Malgré l'appétit des Chinois pour le vignoble français, les investisseurs étrangers et notamment les Britanniques désertent le marché du foncier rural, selon une note de conjoncture de la division AgriFrance de BNP-Paribas, publiée mercredi.
---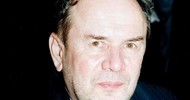 Ecofin | 15 mar 2013
L'objectif de l'AAF demeure la sécurité alimentaire du continent, explique Gilles Peltier, qui siégea à son Conseil de surveillance jusqu'en juin 2012 au titre de l'Agence française de développement (AFD), un des promoteurs initiaux du Fonds.
---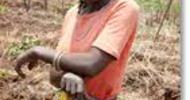 IPS | 14 mar 2013
Les syndicats des fermiers mozambicains croient que bientôt la terre deviendra très rare pour les habitants puisque le gouvernement en loue de plus en plus aux agro-industries étrangères – déplaçant ainsi des milliers de communautés rurales et de petits fermiers sans titres de propriété officiels de leurs terres.
---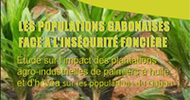 | 31 jan 2013
Étude sur l'impact des plantations agro-industrielles de palmiers à huile et d'hévéa sur les populations du Gabon par Franck NDJIMBI
---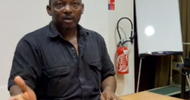 AGTER | 17 sep 2012
Extraits vidéo d'une rencontre-débat avec Samuel Nguiffo, secrétaire général du Centre pour l'Environnement et le Développement du Cameroun (CED), à partir de l'analyse du giga-projet de plantation de palmier à huile Herakles
---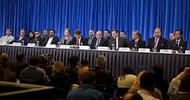 Kaos en la Red | 22 mar 2013
"Se prohibirá la compra de tierras en grandes extensiones por parte de empresas transnacionales. Se podrán considerar excepciones, estableciendo límites a tales compras."
---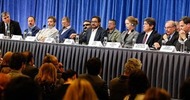 Caracol | 21 mar 2013
Iván Márquez dijo que los principales puntos de desacuerdo con el Gobierno siguen siendo la política minero-energética, la ganadería extensiva y la extranjerización de la tierra.
---
Planète à vendre

ARTE | France/Deutschland | 26 Mar 2013

Conservation and Land Grabbing: Part of the Problem or Part of the Solution?

International Institute for Environment and Development, International Land Coalition, Maliasili Initiatives and Zoological Society of London | London, UK | 26 Mar 2013