Food crisis and the global land grab
farmlandgrab.org weekly | 20 Mar 2013
---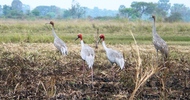 UEA | 20 Mar 2013
High-speed conversion and land-grabbing has intensified pressure on already threatened species and on the marginalised rural communities that depend on the grassland ecosystem.
---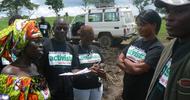 Awoko | 20 Mar 2013
Action Aid International Sierra Leone (AAISL) and its partners have successfully ended a four day strategic conference and campaign planning meeting on 'Land-Grabbing' in Freetown.
---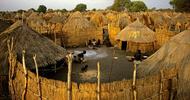 Guardian | 20 Mar 2013
Bank's accountability panel says complaints by Ethiopians of forced evictions in Gambella should be looked into.
---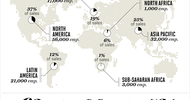 Bloomberg | 19 Mar 2013
Land grabs are a "bad idea" because they reduce trade volume in agricultural commodity markets, said Ruth Rawling, Cargill Inc.'s vice-president of corporate affairs for Europe, Middle East and Africa.
---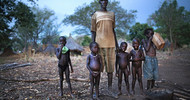 Ethiopian Herald | 19 Mar 2013
All this talk about people being displaced for the purpose of land lease is unfounded at best and even deliberately contrived at worst, says Minister Counsellor at the Embassy of Ethiopia in New Delhi
---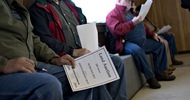 NY Times | 18 Mar 2013
In November, an investment unit of the big Swiss bank UBS bought 9,800 acres of Wisconsin farmland for $68 million
---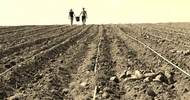 International Viewpoint | 17 Mar 2013
The land is a source of wealth for a few, whether it's here in the Spanish State or on the other side of the planet, writes Esther Vivas.
---
Il Fatto Alimentare | 15 Mar 2013
Oxfam lancia una campagna e i primi istituti cominciano a fare marcia indietro.
---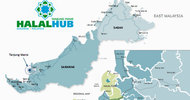 | 14 Mar 2013
Qatar will build a hub at Tanjung Manis in Sarawak, Malaysia, which is home to more than 77,000 hectares of agricultural land, mainly for the production of pharmaceuticals and halal food.
---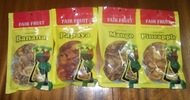 IPS | 14 Mar 2013
"Fair Fruit is grown by Cameroonian farmers who were forced off their land by a transnational company seeking to establish its vast plantations."
---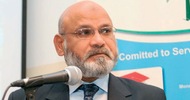 Gulf Times | 14 Mar 2013
Qatar has plans to expand its food security options in Pakistan and the state-owned corporation, Hassad Food, has opened an office in Lahore, Pakistan's ambassador Mohamed Sarfraz A Khanzada told Gulf Times in an exclusive interview.
---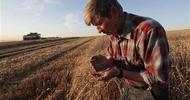 FarmLandS | 14 Mar 2013
"I've put together a table with what I think are the main Swedish land investments in Russia and Ukraine," writes Brian Kuns. "In doing this, I ran into some of the known difficulties associated with monitoring the phenomenon of large-scale land-acquisition."
---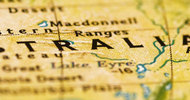 PRWEB | 12 Mar 2013
Lakewood Asset Management is pleased to announce the launch of its latest agricultural asset project -- Australian Farmland in partnership with Agri Firma Capital of the UK.
---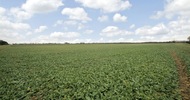 Bloomberg | 08 Mar 2013
Rural land produced some of the best investment returns in Europe since the financial crisis began five years ago, appreciating by 51 percent across England
---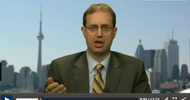 NBR | 07 Mar 2013
Mark Wiseman, chief executive of the $A170 billion fund, will visit Australia this month amid the group's expanding portfolio of interests across the Tasman.
---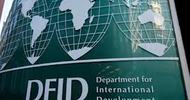 DFID | 08 Feb 2013
Report prepared for DFID considers the impacts of large-scale land acquisitions on local food insecurity and malnutrition levels.
---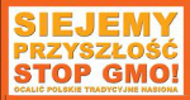 ICPPC | 20 mar 2013
Les paysans polonais bloquent des villes dans le nord ouest de la Pologne pour mettre fin aux ventes de terres agricoles, destinées à des multinationales qui feraient pousser des OGM dessus.
---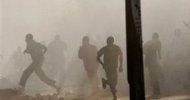 Ferloo | 17 mar 2013
Djibo Kâ, ancien ministre sénégalais de l'environnement, ne désapprouve pas l'implantation du projet Sen Ethanol mais fustige la manière dont il a été installé.
---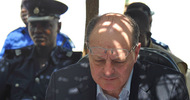 Pain pour le prochain | 15 mar 2013
La Plateforme "agrocarburants" est consternée par la certification accordée à l'entreprise genevoise Addax Bioenergy par la Table ronde sur les biocarburants durables (RSB).
---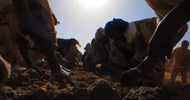 Gelongal | 15 mar 2013
Bideew bou bess s'insurge contre la politique de l'accaparement des terres du monde rural au profit des investisseurs privilégiés au détriment des populations.
---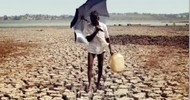 Novethic | 14 mar 2013
L'appropriation directe ou indirecte de terres étrangères, fréquemment appelée « accaparement de terres » pour satisfaire des besoins alimentaires, a un corollaire direct, « l'empreinte terres », c'est-à-dire la mesure des « terres importées » nécessaires à la fabrication de nombreux produits.
---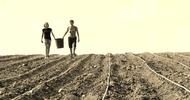 Esther Vivas | 13 mar 2013
La terre est une source de profit pour quelques uns, que ce soit ici, dans l'Etat espagnol, ou à l'autre bout de la planète, écrit Esther Vivas
---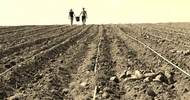 Esther Vivas | 13 mar 2013
La terre est une source de profit pour quelques uns, que ce soit ici, dans l'Etat espagnol, ou à l'autre bout de la planète, écrit Esther Vivas
---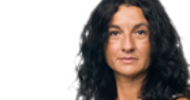 RTVE | 15 mar 2013
Las tierras agrícolas son un bien cada vez más preciado, y la carrera por hacerse con el mayor número de ellas ha dado origen a un fenómeno, el del 'acaparamiento', que está poniendo en peligro la soberanía alimentaria de comunidades enteras en países empobrecidos.
---
Reuters | 15 mar 2013
El nuevo tributo, impulsado por el mandatario, tiene por objetivo desalentar la acumulación de grandes extensiones de inmuebles rurales, que junto a la extranjerización de la tierra son dos asuntos en los cuales el Gobierno de izquierda quiere legislar.
---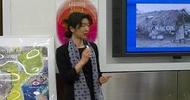 | 28 Jan 2013
Este artigo de Sayaka Funada Classen examina as caracteri?sticas e os antecedentes do Programa de Cooperac?a?o Triangular para o Desenvolvimento da Agricultura das Savanas Tropicais em Moc?ambique assinado conjuntamente pelos governos do Japa?o, Brasil e Moc?ambique em 2009.
---