Food crisis and the global land grab
farmlandgrab.org weekly | 06 Mar 2013
---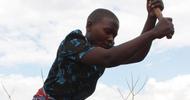 Land & Poverty 2013 | 06 Mar 2013
Without strong interventions led by rural women themselves, corporate land deals will continue to perpetuate and deepen existing gender inequalities and contribute to increased levels of resource scarcity, poverty and conflict.
---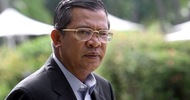 Guardian | 05 Mar 2013
Rights groups criticise 'veritable death sentence' against Mam Sonando for speaking out against controversial land grabs
---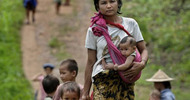 AFP | 05 Mar 2013
Villagers have been forced from land with little or no compensation, harassed and extorted by both sides as land is parcelled off to domestic and foreign firms including from China and Thailand
---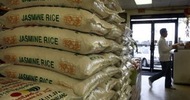 This Day | 05 Mar 2013
The Federal Government and Singapore's Olam, which has 6,000 hectares under cultivation of rice, announce collaboration towards managing the impact of an imminent rice crisis in Nigeria.
---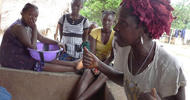 Swedwatch | 05 Mar 2013
Executive summary of Swedwatch's report on the Swedfund-supported Addax Bioenergy project in Sierra Leone
---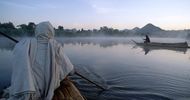 New Scientist | 04 Mar 2013
What we call land-grabbing is often more about access to irrigation. We urgently need to know how much is being purloined
---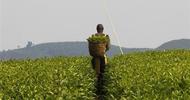 World Bank | 04 Mar 2013
"In the rush to allocate land for agribusiness, care needs to be taken so that acquisitions are conducted according to ethical and socially responsible standards, including recognizing local users' rights, holding consultations with local communities, and paying fair market-rate compensation for land acquired," says the World Bank.
---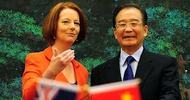 The West Australian | 04 Mar 2013
The Beidahuang Group has been dismayed by what it regards as negative media coverage of its investment in agricultural land in Australia and plans to scale back while it still purchases more farms.
---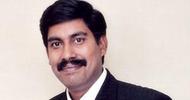 Bangalore Mirror | 04 Mar 2013
It alleges that the dealings of Karuturi Global, one of India's largest flower growers, in the African nation do not smell as sweet as what it grows
---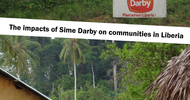 WRM | 04 Mar 2013
The report "Uncertain Futures. The impacts of Sime Darby on communities", produced by SDI and WRM, gives a deeper insight in how industrial oil palm plantations affect women in a differentiated way.
---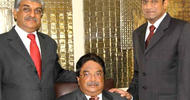 Indian Ocean Newsletter | 01 Mar 2013
The private investment arm of the World Bank, is going to back the medium-term expansion of ETC Group (ETG), incorporated in Mauritius and specializing trading in food and drink products.
---
Asahi Shimbun | 01 Mar 2013
North Korea will dispatch dozens of laborers this spring to grow corn, beans and vegetables on 1,000 hectares of farmland in the Russian Far East, local government sources said
---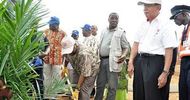 New Democrat | 01 Mar 2013
A Malaysian company that came to Liberia and acquired huge land space, promised to plant about 20,000 hectares to do Liberia proud by investing in oil palm is today embroiled in controversy and internecine conflict.
---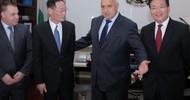 Balkans.com | 01 Mar 2013
Tianjin Agribusiness Company, which is handling large plots in northwestern Bulgaria, plans to build a factory for processing Bulgarian waste constituents of milk production and to export it to China in the form of dried derivatives.
---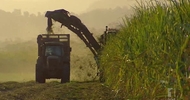 ABC | 01 Mar 2013
There's been considerable disquiet over the presence of foreign buyers in the farmland market place, but the stats on the extent of foreign ownership and the emerging trends are far from clear.
---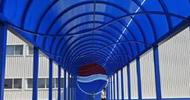 Agrimoney.com | 28 Feb 2013
The Russian farm operator - which controls a landbank of more than 3,000 square kilometres - underlines importance of 3-yr supply deal with PepsiCo, to grow beet for sugar and potatoes for making crisps.
---
UNAC/ | 28 Feb 2013
We commit ourselves to opposing the ProSavana Programme so that neo-colonial land grabs will come to an end.
---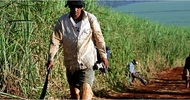 GRAIN | 28 Feb 2013
Governments in a number of countries are trying to address concerns about land grabbing by closing their borders to foreign investors. Are these restrictions effective? Not really, says GRAIN.
---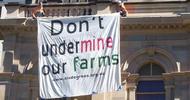 ABC | 27 Feb 2013
There are renewed calls for tighter limits on foreign investment in agricultural land, with new figures showing 4.6 million hectares of Australian land is now owned by overseas interests.
---
PR Newswire | 27 Feb 2013
Located in the heart of sunflower country about 350 km from the Buenos Aires port, CHS AGRO will grow and process sunflower kernel and in-shell products for global marketing and distribution by CHS. Each company will hold 50 percent ownership in CHS AGRO.
---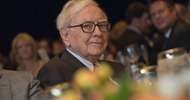 Seeking Alpha | 22 Feb 2013
Warren Buffett's Berkshire Hathaway has initiated a position in Archer Daniels Midland when it is anticipated that companies like ADM and Bunge will seek out targeted acquisitions of global farmland in order to both expand and diversify operations
---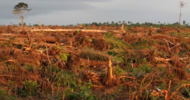 Alertnet | 21 Feb 2013
Industrial cultivation of oil palm has "wreaked havoc" on rainforests and forest peoples in Southeast Asia and now threatens to do the same in the Congo Basin, a report from the Rainforest Foundation UK warns
---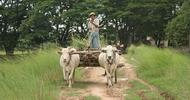 CGIAR | 20 Feb 2013
With 6 million hectares earmarked for agricultural commercialization, notably rubber plantations, millions of Burmese have been or stand to be dispossessed of land.
---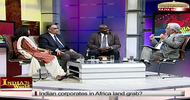 RSTV | 19 Feb 2013
Discussion about Indian companies grabbing land for food production in Africa
---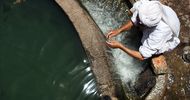 MENAFN | 18 Feb 2013
Ministerial decision 15/2013 states that agricultural land in the governorate should be made available for rent only to those citizens and Omani companies investing solely in agriculture
---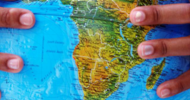 Viru News | 18 Feb 2013
Korean diplomats are working hard to help Daewoo Logistics regain a huge land deal it lost after a 2009 coup d'etat in the island nation in anticipation of new elections slated for the first half of this year, according to Viru News
---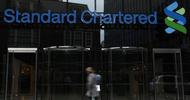 Reuters | 18 Feb 2013
Mugabe government is very reasonable about the perception of commercial agriculture being in foreign hands, says Standard Chartered.
---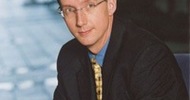 HowWeMadeItInAfrica | 18 Feb 2013
KPMG's Anthony Thunstrom says private equity is buying up significant agriculture interest in Africa because that is the remaining arable land on the planet.
---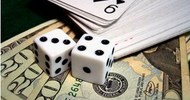 Mindful Money | 14 Feb 2013
Describing itself as a consultant and "master distributor" of products designed "to bring working capital to a variety of projects" – including upgrading farmland overseas and forestry –Intelligent Partnership published a 76 page report on the alternatives sector this week.
---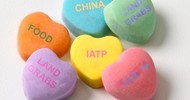 | 14 Feb 2013
Video of the seminar on global land grabs and food sovereignty featuring Alexandra Spieldoch, Jim Harkness of IATP and Redwan Hamaza of the Oromia Human Rights and Justice Council.
---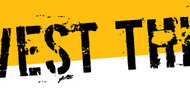 Oakland Institute | 13 Feb 2013
This historic divestment marks the first full divestment made by Vanderbilt in response to student pressure
---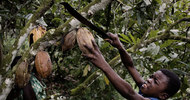 Agrimoney | 13 Feb 2013
Agriterra revealed headway in its long-held desire to expand into cocoa production, acquiring 1,750 hectares of plantations, and forecasting further purchases with a windfall from a sale of oil interests.
---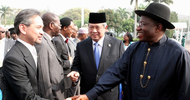 Xinhua | 13 Feb 2013
"Nigeria has offered land for us, no matter how large we need," says Indonesian Industry Minister MS Hidayat
---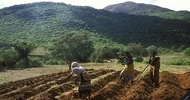 The Citizen | 11 Feb 2013
"We are not against land investments, but the land should not be given out to foreigners. Citizens should reserve the right to access it," says Mr Bernard Baha of ActionAid in Tanzania.
---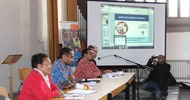 Awas MIfee | 11 Feb 2013
'Feed Indonesia, then feed the world'. Backed by this slogan Indonesia companies, and companies from South Korea, China and Singapore as well, are buying land in the Indonesian province of West Papua in order to grow crops.
---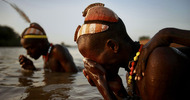 UPI | 08 Feb 2013
Thousands of Ethiopians are being driven off their ancestral land that the government's selling without their consent to foreign investors buying up vast swathes of farmland, a U.S. watchdog reports.
---
RRI | 31 Jan 2013
The potential for bottom-line financial damage from insecure land tenure risk range from massively increased operating costs – as much as 29 times over a normal baseline scenario, according to our modeling – to outright abandonment of an up-and-running operation.
---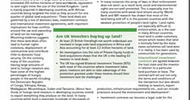 Traidcraft | 30 Jan 2013
A recent briefing note by Traidcraft discusses the threats posed by current regulation of foreign investment in land highlighting that food security and other human rights concerns often come at the cost of excessive protection of foreign investors' rights.
---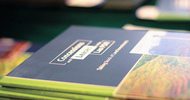 SDC | 29 Jan 2013
"There is currently more land granted in concessions, than there is land being cultivated for rice."
---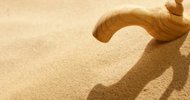 | 24 Jan 2013
The food crisis and recent droughts have confirmed that controlling the source of food—the land and the water that flows under or by it—are equally or even more important.
---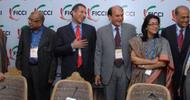 FICCI Business Digest | 31 Dec 2012
The delegation consisted of senior business leaders from Indian companies such as Sai Ramakrishna Karuturi of Karuturi Global Ltd
---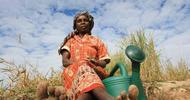 Forum Syd | 31 Dec 2012
This report from Afrika Grupperna, Forum Syd and Swedish Cooperative Centre examines different drivers behind the recent escalation of land deals as well as common arguments legitimating land grabbing, looking at case studies from Cambodia and Mozambique.
---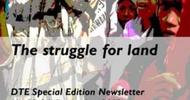 DTE | 31 Dec 2012
Special Dec 2012 edition of Down To Earth (Indonesia) on land grabbing
---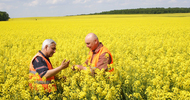 EBRD | 28 Nov 2012
The proceeds of the investment will be used to install sugar beet processing equipment and to further develop sugar beet growing operations in the region, through a joint venture with Continental Farming Group.
---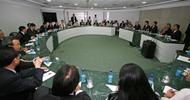 MMSO | 03 Sep 2010
Review of options for companies like Chongqing Cereals Group
---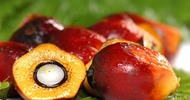 Gabon Review | 06 mar 2013
L'ambition du Gabon de devenir le premier producteur africain d'huile de palme d'ici 2017 s'appuie sur deux investisseurs déjà présents, le Belge SIAT Gabon et le Singapourien Olam. Le pays met en avant un million d'hectares de terres cultivables disponibles pour cela.
---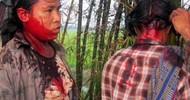 Commodesk | 04 mar 2013
Des manifestations de paysans ont dégénéré cette semaine en Birmanie. Les affrontements entre les quelque 400 agriculteurs, qui battaient le pavé pour réclamer l'arrêt des expropriations de leurs terres, et la police, ont fait un mort et une cinquantaine de blessés.
---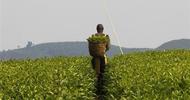 Banque mondiale | 04 mar 2013
"Il faut veiller à ce que les achats de terres soient conformes à des normes éthiques et socialement responsables, notamment en reconnaissant les droits des utilisateurs locaux, en organisant des consultations avec les communautés locales et en versant un dédommagement juste, au prix du marché, pour les terres acquises," selon la Banque mondiale.
---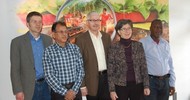 APIC | 28 fev 2013
Les œuvres d'entraide suisses demandent aux autorités suisses de s'assurer que les fonds publics versés par la Confédération ne financent pas l'accaparement des terres par les multinationales dans les pays du Sud, notamment en Afrique.
---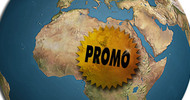 Fasozine | 27 fev 2013
Pas une des «dix géants» de l'agroalimentaire - Associated British Foods, Coca-Cola, Danone, General Mills, Kellogg's, Mars, Mondelez, Nestlé, Pepsico et Unilever - ne prône la tolérance zéro contre les accaparements de terres dans leurs chaînes d'approvisionnement.
---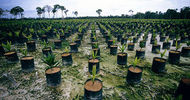 Journal de l'Environnement | 22 fev 2013
Dans un rapport récent, Rainforest Foundation UK dénonce le développement massif en cours des plantations de palmier à huile dans les 6 pays du bassin du Congo.
---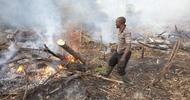 Greenpeace | 19 fev 2013
Herakles Farms a désigné Nestlé, Unilever, McDonalds et Walmart comme clients potentiels pour son huile de palme, ce qui est impossible. Car ces sociétés se sont engagées à des politiques d'achat dits "responsables".
---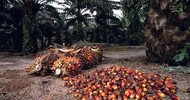 Reuters | 08 fev 2013
Le groupe Bolloré a tenu à réagir à l'article intitulé « Une filiale de Bolloré épinglée pour sa gestion des terres en Afrique », dans lequel une de ses filiales est mise en cause.
---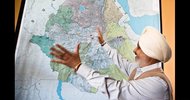 PANA | 01 fev 2013
Des militants contre l'accaparement des terres en Inde et en Ethiopie vont tenir un sommet d'une journée le 06 février au Centre international de l'Inde, à New Delhi
---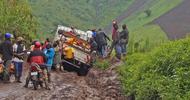 IRIN | 30 jan 2013
Le nouveau code agricole limite la part des investissements étrangers dans les terres agricoles en RDC à 49 pour cent mais le gouvernement prévoit de réviser cette clause.
---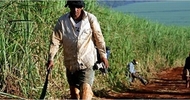 GRAIN | 28 feb 2013
Los gobiernos de varios países han estado tratando de dar respuesta a las preocupaciones sobre el acaparamiento de tierras cerrando las fronteras a los inversionistas extranjeros. ¿Son efectivas estas restricciones? En realidad no, señala GRAIN. Dan la apariencia de que se está haciendo algo al más alto nivel y apelan a sentimientos nacionalistas o pro soberanía.
---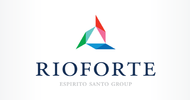 Nanduti | 06 feb 2013
Rioforte, sociedad de inversiones del Grupo Espíritu Santo y la DEG, parte del KfW Bankengruppe, institución financiera alemana anunciaron que invertirán unos 25 millones de Euros en "Paraguay Agri-cultural Corporation" (PAC) destinados a proyectos agropecuarios y forestales
---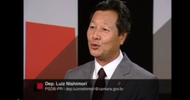 Palvraberta | 13 Feb 2013
Entrevista com o governo federal deputado Luiz Nishimori
---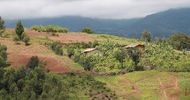 Vice Versa | 12 Feb 2013
De hoorzitting over landroof die afgelopen maandag in de Tweede Kamer werd gehouden benadrukte het belang van transparantie in het beleid. Ook werd het Nederlandse bedrijfsleven aangesproken op haar verantwoordelijkheid om het landroof probleem een halt toe te roepen.
---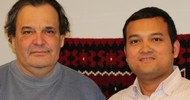 Forum Syd | 31 Dec 2012
Land grabbing i fattiga länder har ökat dramatiskt under senare år. Det visar den nya rapporten "The race for land" som Forum Syd, Afrikagrupperna och Kooperation Utan Gränser lanserade i december.
---
Annual World Bank conference on land & poverty

World Bank | Washington DC | 08 Apr 2013
farmlandgrab.org
weekly provides a list of the latest postings to farmlandgrab.org by email each week
farmlandgrab.org
is an open-publishing website, initiated by GRAIN, tracking today's global land grab for food production and people's movements against it
to unsubscribe from the list, click
this link
to visit or post materials to the website, click
this link