Food crisis and the global land grab
farmlandgrab.org weekly | 27 Feb 2013
---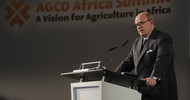 HowWeMadeItInAfrica | 27 Feb 2013
Africa's agriculture and food industries are attracting increasing interest from investors. This trend is largely fuelled by the fact that the continent has 60% of the world's uncultivated arable land, with favourable weather conditions in many countries.
---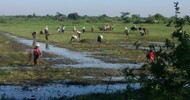 Reuters | 27 Feb 2013
A policeman died and 42 people were injured in Myanmar on Wednesday during a protest by farmers over what they said was a land grab by a private company, a growing source of tension as people assert their rights after the end of military rule.
---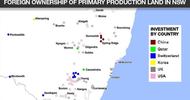 Adelaide Now | 25 Feb 2013
A Qatari Government-owned company is buying up prime agricultural land in South Australia at well above market rates and is forcing farmers to sign confidentiality agreements.
---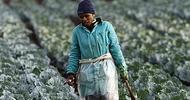 SA News | 25 Feb 2013
The proposal to limit foreign farmland ownership in South Africa to a leasehold of a minimum of 30 years is not a sign of antagonism to foreign investment, says Rural Development and Land Reform Minister Gugile Nkwinti.
---
The Guardian | 25 Feb 2013
The takeover of peoples' land and water by corporations – even if they are from the global south – is a new form of colonisation, writes Anuradha Mittal.
---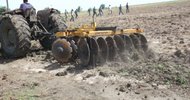 Sudan Tribune | 24 Feb 2013
Land grabbing, which is the acquisition of land without regard for the interests of existing land rights holders, and disagreements regarding boundaries between counties and payams (districts) will also be addressed by the policy.
---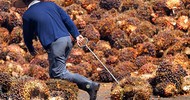 Today Online | 23 Feb 2013
Wilmar International has taken a majority stake in a palm plantation venture in Indonesia's Papua owned by Noble Group, giving the world's biggest palm oil supplier a toehold in the province where it also hopes to grow sugar cane.
---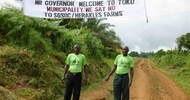 Huffington Post | 22 Feb 2013
"We will continue to speak out against what can only be considered land grabbing, because the proposed location of Herakles Farms plantation is in the midst of a rainforest that sustains my local community and our unique wildlife."
---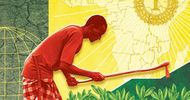 World Magazine | 22 Feb 2013
US-based Aslan Global Management, a leader in the "patient capital" movement, manages more than 12,000 hectares of farmland in Ukraine and Mozambique on long-term lease and just entered into a 99-year lease for 45,000 hectares in Tanzania.
---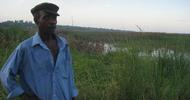 IPS | 22 Feb 2013
"In the very short term land will became scarcest for Mozambicans because the government is attracting foreign investors arguing that we have huge unused land", a spokesperson for UNAC told IPS. "What happens, in fact, when investors come, their appetite is centered on land already being used by locals."
---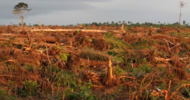 Alertnet | 21 Feb 2013
Industrial cultivation of oil palm has "wreaked havoc" on rainforests and forest peoples in Southeast Asia and now threatens to do the same in the Congo Basin, a report from the Rainforest Foundation UK warns
---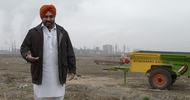 Al Jazeera | 21 Feb 2013
Thousands of Punjabi farmers have bought land in distant Georgia lured by cheap prices, angering some locals.
---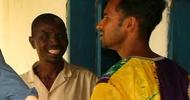 Boston Globe | 20 Feb 2013
Today, more than a quarter of all the land in Liberia is leased or owned by logging, mining, or factory-style agriculture companies. Nothing is wrong with that — unless you happen to be one of the people who used to live on that land.
---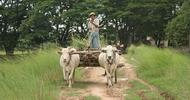 CGIAR | 20 Feb 2013
With 6 million hectares earmarked for agricultural commercialization, notably rubber plantations, millions of Burmese have been or stand to be dispossessed of land.
---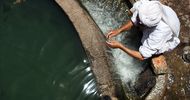 MENAFN | 18 Feb 2013
Ministerial decision 15/2013 states that agricultural land in the governorate should be made available for rent only to those citizens and Omani companies investing solely in agriculture
---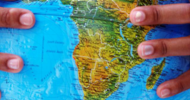 Viru News | 18 Feb 2013
Korean diplomats are working hard to help Daewoo Logistics regain a huge land deal it lost after a 2009 coup d'etat in the island nation in anticipation of new elections slated for the first half of this year, according to Viru News
---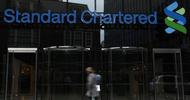 Reuters | 18 Feb 2013
Mugabe government is very reasonable about the perception of commercial agriculture being in foreign hands, says Standard Chartered.
---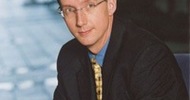 HowWeMadeItInAfrica | 18 Feb 2013
KPMG's Anthony Thunstrom says private equity is buying up significant agriculture interest in Africa because that is the remaining arable land on the planet.
---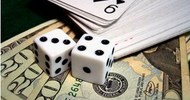 Mindful Money | 14 Feb 2013
Describing itself as a consultant and "master distributor" of products designed "to bring working capital to a variety of projects" – including upgrading farmland overseas and forestry –Intelligent Partnership published a 76 page report on the alternatives sector this week.
---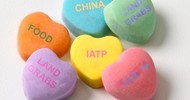 | 14 Feb 2013
Video of the seminar on global land grabs and food sovereignty featuring Alexandra Spieldoch, Jim Harkness of IATP and Redwan Hamaza of the Oromia Human Rights and Justice Council.
---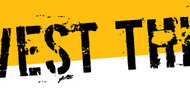 Oakland Institute | 13 Feb 2013
This historic divestment marks the first full divestment made by Vanderbilt in response to student pressure
---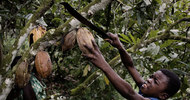 Agrimoney | 13 Feb 2013
Agriterra revealed headway in its long-held desire to expand into cocoa production, acquiring 1,750 hectares of plantations, and forecasting further purchases with a windfall from a sale of oil interests.
---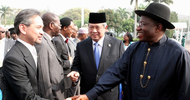 Xinhua | 13 Feb 2013
"Nigeria has offered land for us, no matter how large we need," says Indonesian Industry Minister MS Hidayat
---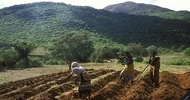 The Citizen | 11 Feb 2013
"We are not against land investments, but the land should not be given out to foreigners. Citizens should reserve the right to access it," says Mr Bernard Baha of ActionAid in Tanzania.
---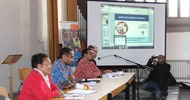 Awas MIfee | 11 Feb 2013
'Feed Indonesia, then feed the world'. Backed by this slogan Indonesia companies, and companies from South Korea, China and Singapore as well, are buying land in the Indonesian province of West Papua in order to grow crops.
---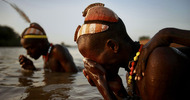 UPI | 08 Feb 2013
Thousands of Ethiopians are being driven off their ancestral land that the government's selling without their consent to foreign investors buying up vast swathes of farmland, a U.S. watchdog reports.
---
RRI | 31 Jan 2013
The potential for bottom-line financial damage from insecure land tenure risk range from massively increased operating costs – as much as 29 times over a normal baseline scenario, according to our modeling – to outright abandonment of an up-and-running operation.
---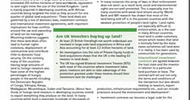 Traidcraft | 30 Jan 2013
A recent briefing note by Traidcraft discusses the threats posed by current regulation of foreign investment in land highlighting that food security and other human rights concerns often come at the cost of excessive protection of foreign investors' rights.
---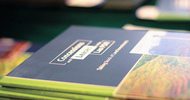 SDC | 29 Jan 2013
"There is currently more land granted in concessions, than there is land being cultivated for rice."
---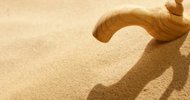 | 24 Jan 2013
The food crisis and recent droughts have confirmed that controlling the source of food—the land and the water that flows under or by it—are equally or even more important.
---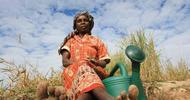 Forum Syd | 31 Dec 2012
This report from Afrika Grupperna, Forum Syd and Swedish Cooperative Centre examines different drivers behind the recent escalation of land deals as well as common arguments legitimating land grabbing, looking at case studies from Cambodia and Mozambique.
---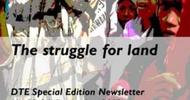 DTE | 31 Dec 2012
Special Dec 2012 edition of Down To Earth (Indonesia) on land grabbing
---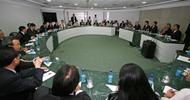 MMSO | 03 Sep 2010
Review of options for companies like Chongqing Cereals Group
---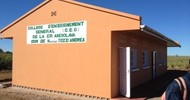 La Gazette | 27 fev 2013
Depuis l'affaire Daewoo, les multinationales agissent avec plus de discrétion : Tozzi Green s'est installée à Madagascar en construisant des écoles et des puits. C'est ce type d'engagement social que les entreprises mettent en avant à la télévision et sur internet : elles créent des emplois pour les populations locales.
---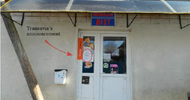 Ecoruralis & TNI | 27 fev 2013
A travers la Roumanie, les richesses naturelles sont les proies de convoitises et d'investissements massifs. Comment se présente l'accaparement des terres en Roumanie ?
---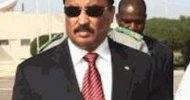 Afrik.com | 26 fev 2013
En trois ans, l'auto-proclamé « Président des pauvres » a établi un quasi-monopole du business : état des lieux des pillages du pays et présentation des hommes du président.
---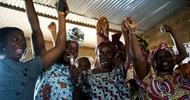 Via Campesina | 26 fev 2013
La Via Campesina appelle à une journée de mobilisation massive le 17 Avril, journée Internationale des Luttes Paysannes, pour reprendre possession de notre système alimentaire
---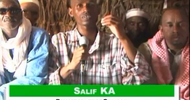 Enda Pronat | 25 fev 2013
Video produit par Enda Pronat sur l'accaparement des terres au Sénégal
---
Commission de l'UEMOA / Hub Rural | 21 fev 2013
Le dernier bulletin d'information de la Commission de l'UEMOA et du Hub Rural sur les actualités foncières ouest-africaines vient de sortir
---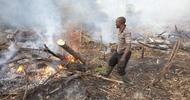 Greenpeace | 19 fev 2013
Herakles Farms a désigné Nestlé, Unilever, McDonalds et Walmart comme clients potentiels pour son huile de palme, ce qui est impossible. Car ces sociétés se sont engagées à des politiques d'achat dits "responsables".
---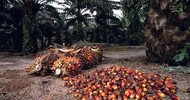 Reuters | 08 fev 2013
Le groupe Bolloré a tenu à réagir à l'article intitulé « Une filiale de Bolloré épinglée pour sa gestion des terres en Afrique », dans lequel une de ses filiales est mise en cause.
---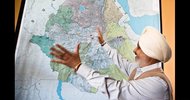 PANA | 01 fev 2013
Des militants contre l'accaparement des terres en Inde et en Ethiopie vont tenir un sommet d'une journée le 06 février au Centre international de l'Inde, à New Delhi
---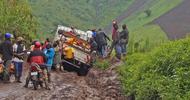 IRIN | 30 jan 2013
Le nouveau code agricole limite la part des investissements étrangers dans les terres agricoles en RDC à 49 pour cent mais le gouvernement prévoit de réviser cette clause.
---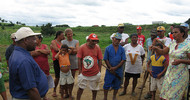 Vía Campesina | 26 feb 2013
Invitamos a todo el mundo a organizar actividades, protestas, exposiciones, acciones directas, debates, proyección de peliculas, mercados verdes, etc, en su aldea, escuela, oficina, barrio, organización, comunidad...
---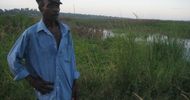 IPS | 25 feb 2013
Sindicatos de agricultores de Mozambique advierten que pronto escaseará la tierra pues el gobierno otorga cada vez más hectáreas a compañías agroindustriales extranjeras y deja a miles de campesinos a la deriva, sin títulos legales sobre su propiedad.
---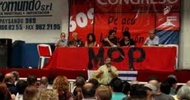 Unoticias | 24 feb 2013
Luego de la reunión de la Dirección Nacional, el sector de izquierda expresó que "es imprescindible la creación de herramientas tributarias para contrarrestar" a los productores extranjeros.
---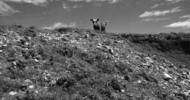 La Diaria | 21 feb 2013
Avanza en la región la compra de tierras por parte de empresas; en Uruguay, anteproyectos para frenar extranjerización están en la órbita del Poder Ejecutivo.
---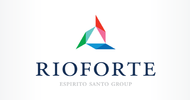 Nanduti | 06 feb 2013
Rioforte, sociedad de inversiones del Grupo Espíritu Santo y la DEG, parte del KfW Bankengruppe, institución financiera alemana anunciaron que invertirán unos 25 millones de Euros en "Paraguay Agri-cultural Corporation" (PAC) destinados a proyectos agropecuarios y forestales
---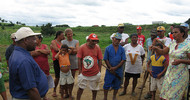 IWJ | 26 Feb 2013
Video of a seminar in Hokkaido, Japan on the ProSavana project featuring representatives of UNAC.
---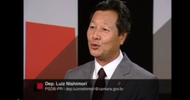 Palvraberta | 13 Feb 2013
Entrevista com o governo federal deputado Luiz Nishimori
---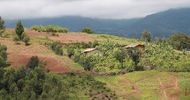 Vice Versa | 12 Feb 2013
De hoorzitting over landroof die afgelopen maandag in de Tweede Kamer werd gehouden benadrukte het belang van transparantie in het beleid. Ook werd het Nederlandse bedrijfsleven aangesproken op haar verantwoordelijkheid om het landroof probleem een halt toe te roepen.
---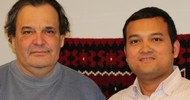 Forum Syd | 31 Dec 2012
Land grabbing i fattiga länder har ökat dramatiskt under senare år. Det visar den nya rapporten "The race for land" som Forum Syd, Afrikagrupperna och Kooperation Utan Gränser lanserade i december.
---
International Day of Peasants' Struggles

Via Campesina | Worldwide | 17 Apr 2013
farmlandgrab.org
weekly provides a list of the latest postings to farmlandgrab.org by email each week
farmlandgrab.org
is an open-publishing website, initiated by GRAIN, tracking today's global land grab for food production and people's movements against it
to unsubscribe from the list, click
this link
to visit or post materials to the website, click
this link