Food crisis and the global land grab
farmlandgrab.org weekly | 20 Feb 2013
---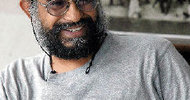 The Hindu | 19 Feb 2013
Indian companies are among the biggest land holders in the African country through deals concluded in dubious circumstances
---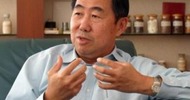 The Malaysian Insider | 19 Feb 2013
Malaysia's palm oil giant Kuala Lumpur Kepong Bhd (KLK) has been steadily purchasing farms in Australia's largest wheat-producing region
---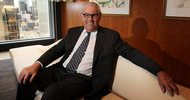 The Land | 18 Feb 2013
As PrimeAg Australia's $125 million sale of rural properties to US fund manager TIAA-CREF goes through, the question now being raised by investors is what will happen to the residual portfolio.
---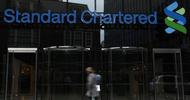 Reuters | 18 Feb 2013
Mugabe government is very reasonable about the perception of commercial agriculture being in foreign hands, says Standard Chartered.
---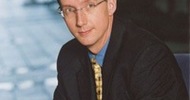 HowWeMadeItInAfrica | 18 Feb 2013
KPMG's Anthony Thunstrom says private equity is buying up significant agriculture interest in Africa because that is the remaining arable land on the planet.
---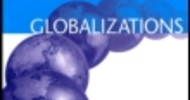 Taylor & Francis | 18 Feb 2013
The issue on land grabbing and global governance contains 14 articles: introductory essay, 8 original research articles and 5 review articles of transnational instruments to regulate land grabs.
---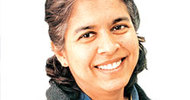 Business Standard | 16 Feb 2013
If there is "blood diamond", there is also such a thing as "blood maize", "blood soya" and "blood pulses".
---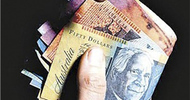 The Australian | 15 Feb 2013
PrimeAg Australia has agreed to sell 60 per cent of its land and water portfolio to US financial services organisation TIAA-CREF for up to $126 million.
---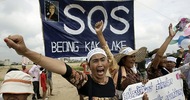 Asian Correspondent | 15 Feb 2013
Where will Cambodia find enough land for the next generation?
---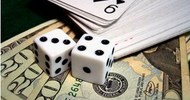 Mindful Money | 14 Feb 2013
Describing itself as a consultant and "master distributor" of products designed "to bring working capital to a variety of projects" – including upgrading farmland overseas and forestry –Intelligent Partnership published a 76 page report on the alternatives sector this week.
---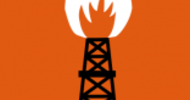 TNI | 14 Feb 2013
Fracking is an expression of the water and land grabbing agenda already underpinning expanding corporate takeover of natural resources, write Jennifer Franco, Timothé Feodoroff and Ana Maria Rey Martinez
---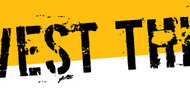 Oakland Institute | 13 Feb 2013
This historic divestment marks the first full divestment made by Vanderbilt in response to student pressure
---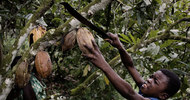 Agrimoney | 13 Feb 2013
Agriterra revealed headway in its long-held desire to expand into cocoa production, acquiring 1,750 hectares of plantations, and forecasting further purchases with a windfall from a sale of oil interests.
---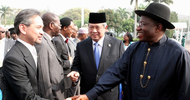 Xinhua | 13 Feb 2013
"Nigeria has offered land for us, no matter how large we need," says Indonesian Industry Minister MS Hidayat
---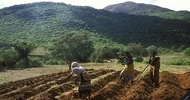 The Citizen | 11 Feb 2013
"We are not against land investments, but the land should not be given out to foreigners. Citizens should reserve the right to access it," says Mr Bernard Baha of ActionAid in Tanzania.
---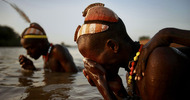 UPI | 08 Feb 2013
Thousands of Ethiopians are being driven off their ancestral land that the government's selling without their consent to foreign investors buying up vast swathes of farmland, a U.S. watchdog reports.
---
RRI | 31 Jan 2013
The potential for bottom-line financial damage from insecure land tenure risk range from massively increased operating costs – as much as 29 times over a normal baseline scenario, according to our modeling – to outright abandonment of an up-and-running operation.
---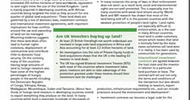 Traidcraft | 30 Jan 2013
A recent briefing note by Traidcraft discusses the threats posed by current regulation of foreign investment in land highlighting that food security and other human rights concerns often come at the cost of excessive protection of foreign investors' rights.
---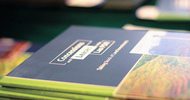 SDC | 29 Jan 2013
"There is currently more land granted in concessions, than there is land being cultivated for rice."
---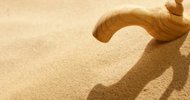 | 24 Jan 2013
The food crisis and recent droughts have confirmed that controlling the source of food—the land and the water that flows under or by it—are equally or even more important.
---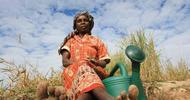 Forum Syd | 31 Dec 2012
This report from Afrika Grupperna, Forum Syd and Swedish Cooperative Centre examines different drivers behind the recent escalation of land deals as well as common arguments legitimating land grabbing, looking at case studies from Cambodia and Mozambique.
---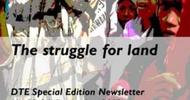 DTE | 31 Dec 2012
Special Dec 2012 edition of Down To Earth (Indonesia) on land grabbing
---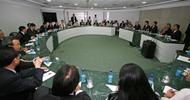 MMSO | 03 Sep 2010
Review of options for companies like Chongqing Cereals Group
---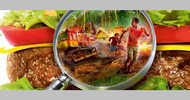 Apic | 16 fev 2013
La campagne œcuménique de carême a débuté le 13 février pour s'achever le jour de Pâques, dimanche 31 mars prochain. Lancée par Action de Carême, Pain pour le prochain et Etre partenaires, elle a cette année pour thème "Sans terre, pas de pain", et pour slogan "Stop à l'accaparement des terres!"
---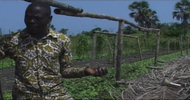 EuropAfrica | 15 fev 2013
Ce vidéo s'interroge sur les conséquences et les impacts de l'accaparement de terres (500.000 ha) en Congo au niveau du droit à l'alimentation.
---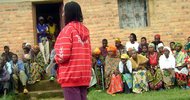 Inades-Formation | 14 fev 2013
La Coalition pour la Protection du Patrimoine Génétique Africain (COPAGEN) organise une conférence publique le vendredi 15 février 2013 à Abidjan sur le thème : " État des lieux des acquisitions massives des terres agricoles en Afrique de l'Ouest ; ampleur, acteurs, mécanismes et perspectives ".
---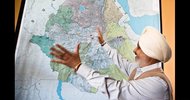 PANA | 01 fev 2013
Des militants contre l'accaparement des terres en Inde et en Ethiopie vont tenir un sommet d'une journée le 06 février au Centre international de l'Inde, à New Delhi
---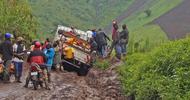 IRIN | 30 jan 2013
Le nouveau code agricole limite la part des investissements étrangers dans les terres agricoles en RDC à 49 pour cent mais le gouvernement prévoit de réviser cette clause.
---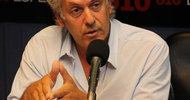 El Espectador | 14 feb 2013
Mientras se debate la extranjerización de la tierra en Uruguay iba creciendo otra corriente de signo contrario: inversores uruguayos salían de fronteras y se lanzaban a la conquista del campo en Paraguay.
---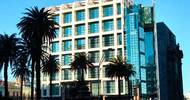 La Red 21 | 14 feb 2013
El Poder Ejecutivo encontrará una modalidad diferente, pero dentro de la misma línea, para cobrar el Impuesto a la Concentración del Inmueble Rural (ICIR) ante la eventualidad que la Suprema Corte de Justicia (SCJ) declare inconstitucional al tributo.
---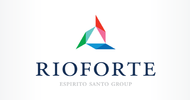 Nanduti | 06 feb 2013
Rioforte, sociedad de inversiones del Grupo Espíritu Santo y la DEG, parte del KfW Bankengruppe, institución financiera alemana anunciaron que invertirán unos 25 millones de Euros en "Paraguay Agri-cultural Corporation" (PAC) destinados a proyectos agropecuarios y forestales
---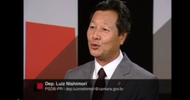 Palvraberta | 13 Feb 2013
Entrevista com o governo federal deputado Luiz Nishimori
---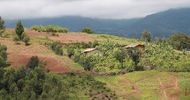 Vice Versa | 12 Feb 2013
De hoorzitting over landroof die afgelopen maandag in de Tweede Kamer werd gehouden benadrukte het belang van transparantie in het beleid. Ook werd het Nederlandse bedrijfsleven aangesproken op haar verantwoordelijkheid om het landroof probleem een halt toe te roepen.
---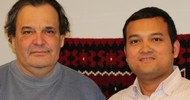 Forum Syd | 31 Dec 2012
Land grabbing i fattiga länder har ökat dramatiskt under senare år. Det visar den nya rapporten "The race for land" som Forum Syd, Afrikagrupperna och Kooperation Utan Gränser lanserade i december.
---
Semaine Anticoloniale 2013

IREA | Paris | 22 Feb 2013
farmlandgrab.org
weekly provides a list of the latest postings to farmlandgrab.org by email each week
farmlandgrab.org
is an open-publishing website, initiated by GRAIN, tracking today's global land grab for food production and people's movements against it
to unsubscribe from the list, click
this link
to visit or post materials to the website, click
this link