Food crisis and the global land grab
farmlandgrab.org weekly | 13 Feb 2013
---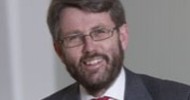 IPE | 13 Feb 2013
Sweden's second buffer fund hopes to increase its agricultural and timberland investments beyond the current 10% strategic benchmark for real estate, the fund's chief investment strategist has told IPE
---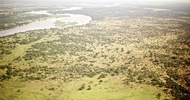 Mother Nature Network | 12 Feb 2013
There is little international policing of land deals resulting in local farmers being forced off lands and deeper into poverty.
---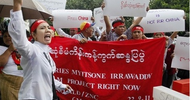 DVB | 11 Feb 2013
Burma has become the "latest flashpoint in an alarming trend" of global land grabs, which continue to wreak havoc on economic development and human rights around the world, two new reports have warned.
---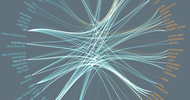 Oil for Food | 11 Feb 2013
The continuous hyping of large and unverified figures does a disservice to the important issues that are at stake.
---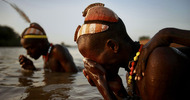 UPI | 08 Feb 2013
Thousands of Ethiopians are being driven off their ancestral land that the government's selling without their consent to foreign investors buying up vast swathes of farmland, a U.S. watchdog reports.
---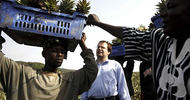 Business Wire | 08 Feb 2013
Speakers to include reps from IFC, Phatisa, AAF, Ruchi Soya, Vita Rice, Swiss Re, ECOWAS, and the Government of Ghana.
---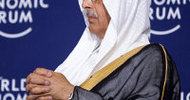 Arab News | 08 Feb 2013
He said the Saudi Arabian General Investment Authority and Finance Ministry would sign agreements with foreign countries to ensure investment security of Saudis.
---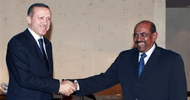 Today's Zaman | 07 Feb 2013
The Turkish Ministry of Food and Animal Husbandry purchased 5,000 square kilometers of farmland in the country's fertile south, where it secured land rights for the next 99 years
---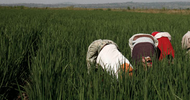 Guardian | 07 Feb 2013
Thousands of Ethiopians are being relocated or have already fled as their land is sold off to foreign investors without their consent.
---
RRI | 31 Jan 2013
The potential for bottom-line financial damage from insecure land tenure risk range from massively increased operating costs – as much as 29 times over a normal baseline scenario, according to our modeling – to outright abandonment of an up-and-running operation.
---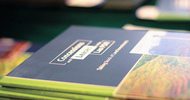 SDC | 29 Jan 2013
"There is currently more land granted in concessions, than there is land being cultivated for rice."
---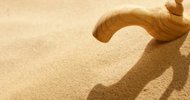 | 24 Jan 2013
The food crisis and recent droughts have confirmed that controlling the source of food—the land and the water that flows under or by it—are equally or even more important.
---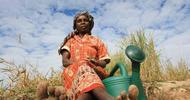 Forum Syd | 31 Dec 2012
This report from Afrika Grupperna, Forum Syd and Swedish Cooperative Centre examines different drivers behind the recent escalation of land deals as well as common arguments legitimating land grabbing, looking at case studies from Cambodia and Mozambique.
---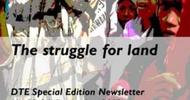 DTE | 31 Dec 2012
Special Dec 2012 edition of Down To Earth (Indonesia) on land grabbing
---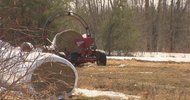 La Terre | 08 fev 2013
Il n'y a pas de phénomène d'accaparement des terres agricoles au Québec, conclut l'étude du Centre interuniversitaire de recherche en analyse des organisations (CIRANO)
---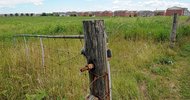 La Presse | 07 fev 2013
Les gestionnaires de fonds de retraite ont soif de revenus, et les terres agricoles, qui ont connu une hausse de valeur de 400 % en 20 ans, apparaissent fort alléchantes. Mais attention, de tels investissements ne sont pas sans conséquence, avertit l'Union des producteurs agricoles au Québec.
---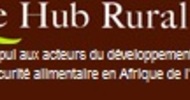 Le Hub Rural / Commission de l'UEMOA | 07 fev 2013
Le dernier bulletin d'information du Hub Rural sur les actualités foncières ouest-africaines vient de sortir
---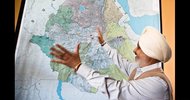 PANA | 01 fev 2013
Des militants contre l'accaparement des terres en Inde et en Ethiopie vont tenir un sommet d'une journée le 06 février au Centre international de l'Inde, à New Delhi
---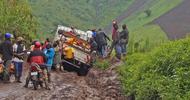 IRIN | 30 jan 2013
Le nouveau code agricole limite la part des investissements étrangers dans les terres agricoles en RDC à 49 pour cent mais le gouvernement prévoit de réviser cette clause.
---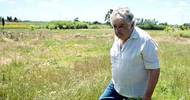 La Red 21 | 11 feb 2013
Retomó impulso la coordinación entre legisladores del Frente Amplio y el Ejecutivo para impulsar una iniciativa que procure frenar la extranjerización y concentración de la tierra.
---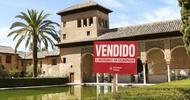 OXFAM - CRECE | 07 feb 2013
Con motivo del día internacional contra el acaparamiento de tierras, Oxfam publica hoy un nuevo informe de análisis en el que advierte de que los países con los Gobiernos más frágiles del mundo están en el punto de mira de los inversores en tierras.
---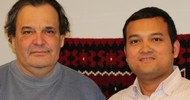 Forum Syd | 31 Dec 2012
Land grabbing i fattiga länder har ökat dramatiskt under senare år. Det visar den nya rapporten "The race for land" som Forum Syd, Afrikagrupperna och Kooperation Utan Gränser lanserade i december.
---
Global land grabs on Valentine's Day at IATP

IATP | Minneapolis | 14 Feb 2013
farmlandgrab.org
weekly provides a list of the latest postings to farmlandgrab.org by email each week
farmlandgrab.org
is an open-publishing website, initiated by GRAIN, tracking today's global land grab for food production and people's movements against it
to unsubscribe from the list, click
this link
to visit or post materials to the website, click
this link