Food crisis and the global land grab
farmlandgrab.org weekly | 06 Feb 2013
---
On 29 January 2013, a protest of peasants against land grabs by palm oil companies was violently repressed in South Sumatra by the regional police. About 25 people were beaten and arrested, including Anwar Sadat, Director of WALHI South Sumatra. Help release Anwar and the other arrested people by signing this on-line petition:
www.change.org/ReleaseAnwar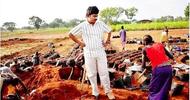 Business Standard | 06 Feb 2013
Indian companies that have invested in agriculture in Ethiopia are under fire from civil society groups. The companies have been accused of large-scale land grabbing, which has led to displacement of the tribal population there.
---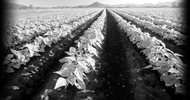 ABC | 06 Feb 2013
The Cairns Mayor says he would support the sale of agricultural land to Chinese investors if it was good for the far north Queensland region of Australia.
---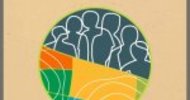 RRI | 06 Feb 2013
Would developing countries choose a development path built on inclusiveness, respect for the rights of their citizens, and the rule of law? Or would they seek a short-cut to development and opt to hand over community land and natural resources to international investors and national elites?
---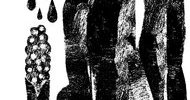 NY Times | 05 Feb 2013
Over the last decade, food-importing nations and private investors have been securing land abroad to use for agriculture. Poor governments have embraced these deals, but their people are in danger of losing their patrimony, not to mention their sources of food.
---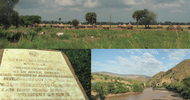 Oakland Institute | 05 Feb 2013
Indigenous Ethiopians demand a stop to human rights abuses stemming from agricultural investment policies
---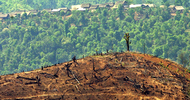 RRI | 05 Feb 2013
Risk analysts show that operational cost increases can approach 2,800 percent; Myanmar is latest flashpoint in alarming trend
---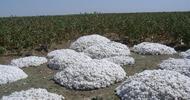 SUNA | 02 Feb 2013
Sudan's Minister of Agriculture discusses aspects of joint cooperation with Iran in sugar beet crops, cotton, oilseeds and rice, expressing his ministry's keenness to remove all obstacles impeding the work of investors.
---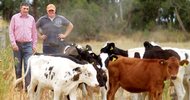 The Australian | 01 Feb 2013
In rural Australia, the hyperbole about agriculture as a boom industry for global investors is not translating into practical benefits at the farm gate
---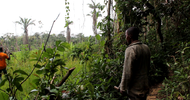 FOEI | 01 Feb 2013
Palm oil companies are grabbing more than 1.5 million acres of land in Liberia and are violating the human rights of local communities, warn Liberian NGOs.
---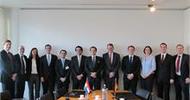 DEG | 31 Jan 2013
DEG's investment will be used to acquire 5,000 hectares of agricultural land, expanding irrigation systems, cultivating rice for the first time and producing timber sustainably.
---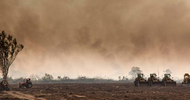 The Hindu | 31 Jan 2013
Faced with reports of land grabbing by Indian companies in some African countries, especially Ethiopia, the government says the Indian companies have taken land on lease as per rules of the country concerned.
---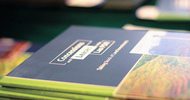 SDC | 29 Jan 2013
"There is currently more land granted in concessions, than there is land being cultivated for rice."
---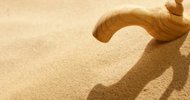 | 24 Jan 2013
The food crisis and recent droughts have confirmed that controlling the source of food—the land and the water that flows under or by it—are equally or even more important.
---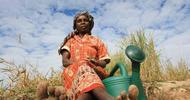 Forum Syd | 31 Dec 2012
This report from Afrika Grupperna, Forum Syd and Swedish Cooperative Centre examines different drivers behind the recent escalation of land deals as well as common arguments legitimating land grabbing, looking at case studies from Cambodia and Mozambique.
---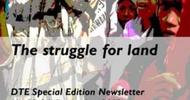 DTE | 31 Dec 2012
Special Dec 2012 edition of Down To Earth (Indonesia) on land grabbing
---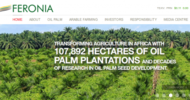 Survie | 05 fev 2013
A travers l'African Agriculture Fund (AAF), l'Agence française de développement (AFD) et PROPARCO, sa filiale pour le développement du secteur privé, investissent dans l'accaparement des terres en Afrique sub-saharienne.
---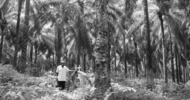 Survie | 04 fev 2013
Le ministre français du Développement se targue d'une diplomatie offensive pour un accord international pour l'encadrement des investissements agricoles - comme si des cadres de discussion pouvaient limiter les conséquences sociales dramatiques de l'expropriation des communautés qui vivent sur ces terres
---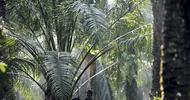 Ouest France | 04 fev 2013
Le Oakland Institute, un think-tank américain respecté pour la qualité de ses travaux, épingle les pratiques de la Socfin, une filiale du groupe Bolloré en Sierra Leone.
---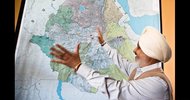 PANA | 01 fev 2013
Des militants contre l'accaparement des terres en Inde et en Ethiopie vont tenir un sommet d'une journée le 06 février au Centre international de l'Inde, à New Delhi
---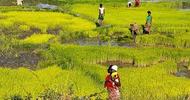 Collectif TANY | 01 fev 2013
Alors que de nouvelles menaces lourdes pèsent ainsi sur les terres malgaches, les investisseurs connus dont les projets ont déjà été rejetés par les Malgaches continuent d'agir.
---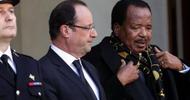 Basta | 31 jan 2013
Paul Biya, à la tête du Cameroun depuis 1982, était à l'Elysée le 30 janvier. L'occasion pour plusieurs organisations écologistes de dénoncer le silence du gouvernement camerounais sur le projet d'Herakles Farms.
---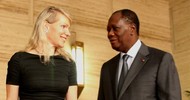 Jeune Afrique | 31 jan 2013
Le groupe Louis Dreyfus Commodities annonce un investissement dans la production de riz en Côte d'Ivoire sur une superficie comprise entre 100 000 et 200 000 hectares
---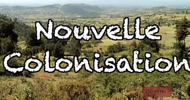 YouTube | 30 jan 2013
Clip de rap du morceau "Nouvelle colonisation" de Kolibri.
---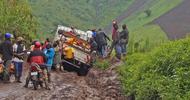 IRIN | 30 jan 2013
Le nouveau code agricole limite la part des investissements étrangers dans les terres agricoles en RDC à 49 pour cent mais le gouvernement prévoit de réviser cette clause.
---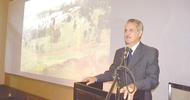 La Nación | 01 feb 2013
La entidad financiera DEG de Alemania proyecta una inversión de 25 millones de euros en Paraguay y se unirá a la empresa del Grupo Espíritu Santo, Rioforte, para la adquisición de 5.000 ha de tierras para la producción de arroz
---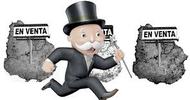 Rebelión | 31 ene 2013
Hace ya muchos años que gremiales de productores familiares, sindicatos rurales, intelectuales y sectores de izquierda advierten sobre el fenómeno de concentración y extranjerización de la tierra.
---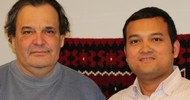 Forum Syd | 31 Dec 2012
Land grabbing i fattiga länder har ökat dramatiskt under senare år. Det visar den nya rapporten "The race for land" som Forum Syd, Afrikagrupperna och Kooperation Utan Gränser lanserade i december.
---
farmlandgrab.org
weekly provides a list of the latest postings to farmlandgrab.org by email each week
farmlandgrab.org
is an open-publishing website, initiated by GRAIN, tracking today's global land grab for food production and people's movements against it
to unsubscribe from the list, click
this link
to visit or post materials to the website, click
this link