Food crisis and the global land grab
farmlandgrab.org weekly | 30 Jan 2013
---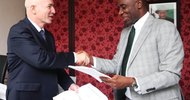 Haaretz | 29 Jan 2013
Wealthy countries, and private companies from those countries, have been increasingly buying up land in poor areas for their own economic purposes, a new study says. And Israel turns out to be one of the leading land grabbers.
---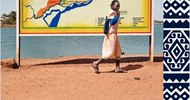 IIED | 29 Jan 2013
Two new reports by IIED look at agricultural investments and land acquisitions in Mali Ans Zambia.
---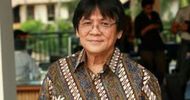 Jakarta Globe | 29 Jan 2013
Indofood Sukses Makmur is planning to acquire a 50 percent stake in a plantation company in Brazil through its subsidiary Indofood Agri Resources, as the company expands its sugar plantation business.
---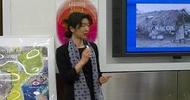 | 28 Jan 2013
Report on Japan's role in the ProSAVANA programme in Mozambique by Sayaka Funada Classen.
---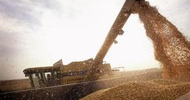 Offshore Corporate | 27 Jan 2013
Agriculture has scarred some big hitters in the investment world. Many are now wary of a sector that is at the mercy of fickle weather, political risk and quixotic governments.
---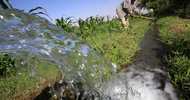 Washington Post | 26 Jan 2013
A slew of countries and investors — from Chinese state corporations to Gulf sheiks to Wall Street firms — have started buying up farmland overseas, in an apparent attempt to acquire as much precious soil and water as possible.
---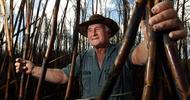 The Australian | 25 Jan 2013
Wilmar has flagged the purchase of another 778 hectares of land in the Burdekin region south of Townsville, Australia as part of its campaign to lock up as much supply as possible.
---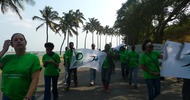 JA!/FOE | 25 Jan 2013
Justic?a Ambiental (Friends of the Earth - Mozambique) strongly condemns the whole process of preparing and implementing ProSavana
---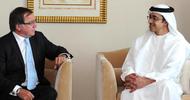 Gulf News | 24 Jan 2013
New Zealand Minister of Foreign Affairs says his country can be a logical partner for resource-rich Gulf countries as a producer of food in places like Africa, where experts say half of the potential agricultural land is under-utilised.
---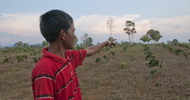 CDE | 23 Jan 2013
The most comprehensive publication to date on land concessions and leases in Lao PDR has been presented to the public.
---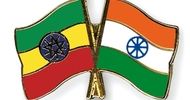 Oakland Institute | 23 Jan 2013
A day-long conference will be held on Feb. 6, 2013 at the India International Centre, New Delhi to deliberate on the ongoing land takeover in India and in African countries like Ethiopia by Indian companies.
---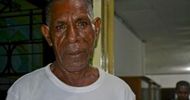 Jakarta Globe | 20 Jan 2013
"We don't want to work for palm oil companies, we want our forest back," says Christianus Ungkujay
---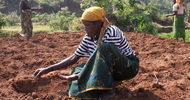 East African | 18 Jan 2013
Foreigners will not be allowed to lease land for a period exceeding 49 years and those who fail to put their land to use will face stiff penalties, which include repossession.
---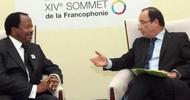 Huffington Post | 30 jan 2013
François Hollande ne manquera certainement pas de sujets de conversation lorsqu'il recevra à l'Elysée son homologue camerounais Paul Biya ce 30 janvier.
---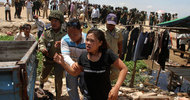 Asie-Info | 28 jan 2013
Quant aux expulsions liées aux conflits fonciers, le porte-parole du ministère de l'aménagement du territoire a assuré « qu'il n'y en avait pas ».
---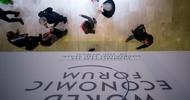 Reuters | 27 jan 2013
Chaque année, des responsables politiques et des chefs d'entreprises du monde entier prennent le pouls du climat des affaires lors du forum de Davosen Suisse. Un signe, cette année, la question de l'accaparement des terres et des investissements fonciers a été abordée lors d'un débat.
---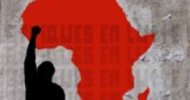 Afriques en lutte | 25 jan 2013
En définissant comme "intérêt national" ou "bien national" des projets de développement liés à la terre, qui ne respectent pas la notion du droit au développement, qui génèrent des migrations et aboutissent à des violations inextricables des droits fondamentaux de la population et des communautés locales, les Etats abusent du pouvoir qui leur est octroyé aussi bien par la communauté nationale qu'internationale.
---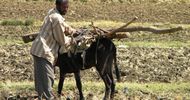 RTBF | 25 jan 2013
Des paysans éthiopiens, chassés de leurs terres au profit de grands projets agricoles, attaquent en justice la Coopération au développement britannique.
---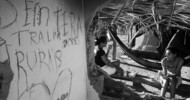 TV5Monde | 23 jan 2013
"Aujourd'hui, la partie la plus visible de l'iceberg reste l'accaparement de terres agricoles. Mais il ne faut pas oublier l'accaparement plus général des ressources puisque les populations locales sont privées de leur terre mais aussi de l'accès à des ressources vitales : eau, sous-sol, forêt..." explique Catherine Gaudard de CCFD-Terre solidaire
---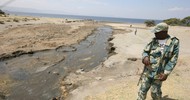 Rue88 | 08 jan 2013
L'Inde, autre puissante émergente, a elle-aussi pigé l'aubaine des appels du pied de Zenawi. Mais plutôt que de miser sur la production manufacturière où il est difficile de concurrencer l'atelier chinois, New Delhi s'est rabattu sur le gâteau agricole.
---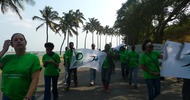 JA!/FOE | 25 Jan 2013
A Justiça Ambiental/FOE Moçambique condena veemente todo o processo de elaboração e implementação do ProSavana
---
Indian agriculture investments in Ethiopia: A boon or a bane?

INSAF, Oakland Institute, Kalpavriksh | New Delhi | 05 Feb 2013
farmlandgrab.org
weekly provides a list of the latest postings to farmlandgrab.org by email each week
farmlandgrab.org
is an open-publishing website, initiated by GRAIN, tracking today's global land grab for food production and people's movements against it
to unsubscribe from the list, click
this link
to visit or post materials to the website, click
this link