Food crisis and the global land grab
farmlandgrab.org weekly | 21 Nov 2012
---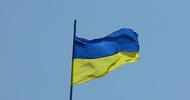 Bloomberg | 21 Nov 2012
Ukraine's parliament extended a ban on sales of farmland by three years to January 2016, giving time to prepare related legislation.
---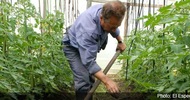 Colombia Reports | 21 Nov 2012
A bill presented before Colombia's congress on Tuesday seeks to increase regulation of foreign investment in Colombia's land and agriculture.
---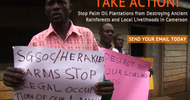 Oakland Institute | 21 Nov 2012
Send a message to Herakles Farms and All for Africa demanding they stop destroying tropical rainforest and local livelihoods and ask the Government of Cameroon to listen to the voices of the Cameroonian people.
---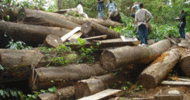 EJOLT | 20 Nov 2012
The government allocated some 350.000 hectares to Sime Darby, a Malaysian multinational. But people only came to know about this deal when the company showed up to take their land.
---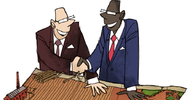 Kepa | 19 Nov 2012
Report in Finnish on the global landgrab, published by Kepa
---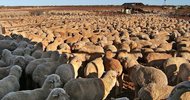 Reuters | 19 Nov 2012
For all the willing buyers seeking tracts of Australian farm land, local investors are not among them. They wonder what all the fuss is about.
---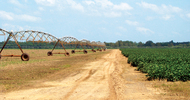 Arkansas Business | 19 Nov 2012
Continued economic uncertainties are prompting a back-to-the-land movement among investors. And a favored choice of land is farmland.
---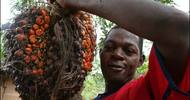 All Voices | 18 Nov 2012
Oil palm giant, Wilmar Nigeria Limited, and the Rainforest Resource and Development Centre (RRDC), an environmental rights group, are currently at logger heads over a massive land grab in a rural community in Cross River State, Southern Nigeria.
---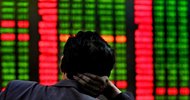 Huffington Post | 17 Nov 2012
Africa is regarded as the New Eldorado, and is attracting many foreign based private or public investment companies, sovereign wealth funds and even pension funds gradually. Sadly, while foreigners continue to play a major role in growth investments, African pension funds' contributions to this growth are dismal.
---
Bloomberg | 16 Nov 2012
Agco Corp. (AGCO), the world's third- largest farm-equipment maker, plans to invest $100 million in Africa over the next three years to capitalize on an agricultural boom and a shift to commercial farming.
---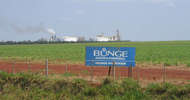 Survival International | 15 Nov 2012
US food giant Bunge has been implicated in a sugarcane scandal in Brazil that has kept an entire indigenous community off its land, polluted streams and inflicted illness and death on Guarani Indians.
---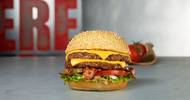 Arabian Business | 14 Nov 2012
Dubai-based AWGAL Investments is in advanced talks with farmers in Texas to invest in cattle farms to produce Halal-certified US beef for the GCC and MENA region.
---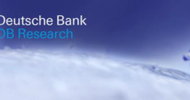 Deutsche Bank | 13 Nov 2012
Report by Deutsche Bank examines the global rush for land
---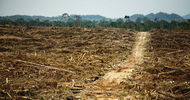 EIA | 07 Oct 2012
The credibility of the international Roundtable on Sustainable Palm Oil (RSPO) has been called into question over its failure to act against a company bulldozing ancestral forests and perpetrating human rights abuses in Indonesia.
---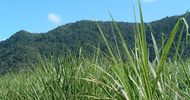 Commodesk | 20 nov 2012
Les autorités d'Australie de l'Ouest vont signer le 20 novembre un bail de 50 ans avec une société immobilière de Shanghai, chargée de développer 15.200 hectares de terres agricoles.
---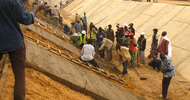 Maliactu | 19 nov 2012
Le gouvernement de la République du Mali a bien voulu mettre à la disposition de l'UEMOA, sous forme de bail emphytéotique, 11 288 hectares de terres dont 2 174 ha sur le site de Touraba.
---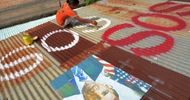 AFP | 19 nov 2012
Avant l'arrivée de M. Obama à Phnom Penh, des Cambodgiens avaient organisé des manifestations pour attirer son attention sur les expulsions forcées liées à des différends en matière de propriété foncière, un problème de premier plan au Cambodge.
---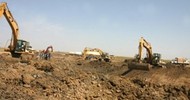 Journal du Mali | 18 nov 2012
2174 ha. C'est la superficie du casier hydraulique de Touraba en zone Office du Niger. Un chantier de l'Uemoa qui vise à créer un pôle agricole sous régional au Mali… Visite guidée.
---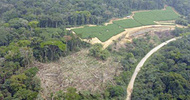 CED | 16 nov 2012
La présence de la société HERAKLES dans la région a toujours été perçue comme un facteur d'insécurité pour ceux qui s'opposent au projet, et comme une menace pour les droits des communautés locales.
---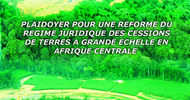 CED | 16 nov 2012
Trois organisations ont produit un document de propositions pour un traitement juridique plus adéquat des cessions de terres à grande échelle en Afrique Centrale.
---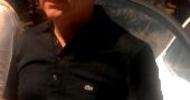 Africa Intelligence | 15 nov 2012
Détenu à parts égales par le patron de presse Robert Lafont (Lafont presse, plus connu pour son mensuel Entreprendre) et par Gilles Bouchier, le fonds français Talleyrand va mettre un pied dans l'agriculture tunisienne
---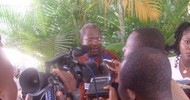 Pambazuka | 13 nov 2012
C'est la nouvelle démarche de la Banque mondiale pour rendre « socialement acceptable » l'accaparement de terres qui se développe comme une gangrène en Afrique.
---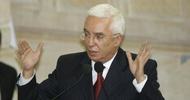 Diario de Huila | 19 nov 2012
Por iniciativa del senador Jorge Enrique Robledo, del Polo Democrático Alternativo, la Comisión Quinta del Senado adelantará hoy un nuevo debate al proyecto de ley que busca poner límites al acceso a la propiedad de la tierra en Colombia por parte de personas naturales o jurídicas extranjeras.
---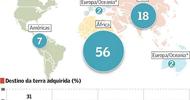 IHU | 16 Nov 2012
A corrida por terras agrícolas levou investidores estrangeiros a adquirir pelo menos 83 milhões de hectares em países em desenvolvimento entre 2000 e 2010, segundo o Deutsche Bank.
---
farmlandgrab.org
weekly provides a list of the latest postings to farmlandgrab.org by email each week
farmlandgrab.org
is an open-publishing website, initiated by GRAIN, tracking today's global land grab for food production and people's movements against it
to unsubscribe from the list, click
this link
to visit or post materials to the website, click
this link