Food crisis and the global land grab
farmlandgrab.org weekly | 12 Jan 2011
---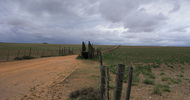 Times Live | 12 Jan 2011
Nehawu, the powerful union representing education and health workers, wants President Jacob Zuma to ban or at least limit foreign land ownership in South Africa.
---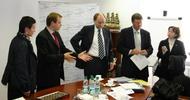 Bloomberg | 12 Jan 2011
Parliament will consider in March a draft law that would open up the possibility of agricultural land sales
---
Mercado | 12 Jan 2011
Los campos arables son activos estratégicos. Lo probó China, alentando a sus fondos soberanos a comprar tierras en el mundo, sin consultar con la FAO.
---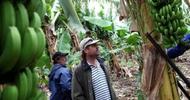 AFP | 12 Jan 2011
Thousands of white South African farmers are leaving their homeland to work abroad due to post-apartheid land reforms, a shortage of affordable territory and severe water shortages.
---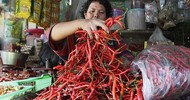 Xinhua | 11 Jan 2011
The government also invites foreign investors to develop animal husbandry, aimed at securing livestock supplies.
---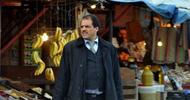 Reuters | 11 Jan 2011
Catherine Flax, JP Morgan's CEO for Commodities, says that investors and even countries are looking at assets such as agricultural land.
---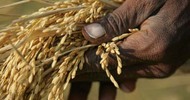 IANS | 10 Jan 2011
'We want responsible investment by Indian companies,' Gurjit Singh, joint secretary in charge of east and southern Africa said amid allegations by some critics that Indian companies are indulging in land grab in Africa.
---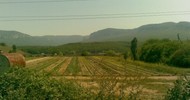 La France Agricole | 10 Jan 2011
Le Premier ministre a expliqué l'acquisition de terres à grande échelle par des étrangers pourrait être limitée par des dispositions législatives.
---
Reuters | 10 Jan 2011
Since 2008, the kingdom has sought to lease and buy farmland in developing nations to improve its security of food supplies. Now it needs to build reserves.
---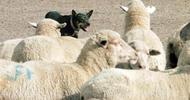 SMH | 10 Jan 2011
Foreign farmland acquisitions are a telling vote of no confidence in international markets by food-deficient countries, which understandably fear a repeat of the 2008 food crisis may deny them opportunities to buy grains and other essential soft commodities at any price.
---
Terra | 10 Jan 2011
Los países latinoamericanos están recelosos ante el interés de las economías asiáticas de hacerse de tierras con recursos naturales y materias primas, destaca la firma de inversión Pablo Rión y Asociados.
---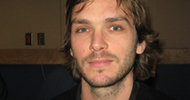 RCI | 10 Jan 2011
Depuis quelques années, des intérêts étrangers tentent de racheter de grandes quantités de terres agricoles en Afrique de l'ouest. Emission sur RCI.
---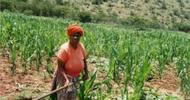 Bloomberg | 08 Jan 2011
Zuma said his administration is looking at ways to ensure greater access to land for the country's black majority, including a possible ban on property ownership by foreigners.
---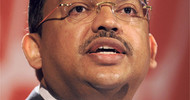 Barron's | 08 Jan 2011
The global boom in commodities has raised the profile of three Asian agribusinesses: Olam, Wilmar and Noble, all with important farmland holdings.
---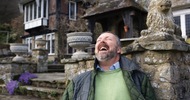 Reuters | 07 Jan 2011
A pioneer investor in farmland and the food price rally is looking ahead to new trends -- war, epidemics and climate change as the investment opportunities of the future.
---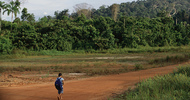 Bezinga | 07 Jan 2011
Brookfield will invest in Brazilian properties primarily comprised of pasture land that may be converted to higher-and-better uses, including soybean, corn and sugarcane production
---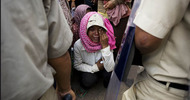 Phnom Penh Post | 07 Jan 2011
800 people in Kampong Thom province staged a protest against a Korean company that is trying to clear their trees and farmland, to produce rubber and cassava, without offering any compensation.
---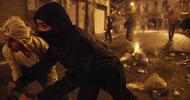 Reuters | 06 Jan 2011
Les risques les plus élevés d'expropriation de terres agricoles demeurent en Amérique latine, mais l'impact le plus fort des tensions actuelles pourrait se faire sentir sur les accords de terres conclus ou projetés en Afrique.
---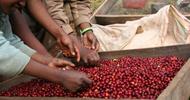 Business Standard | 06 Jan 2011
India's ACIL Cotton Industries said it plans to invest nearly $15 million to start contract farming of crops like coffee, pulses, oilseeds, cereals, potato, sugarcane and vegetables through lease-hold agricultural land in Brazil, Congo and Ethiopia.
---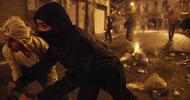 Reuters | 06 Jan 2011
Food prices are soaring again and the highest risks of farmland expropriation remain in Latin America, while the greatest impact of the recent rally could be on land deals in Africa.
---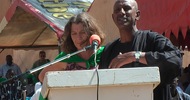 Hub Rural | 06 Jan 2011
Au forum de Kolongo, presque 30 témoignages ont dénoncé les violences et la non prise en compte des réalités paysannes : personnes âgées battues, une femme enceinte de 5 mois a perdu son bébé sous les coups, opacité des tractations, obstruction à l'information.
---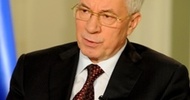 Interfax | 06 Jan 2011
Prime Minister Azarov says Ukraine won't be able to meet its demand for food without the revision of issues related to ownership in the agricultural sector
---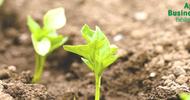 Arab News | 06 Jan 2011
"Argentina will welcome investment from Bahrain in its agricultural sector so it can guarantee its own food security," Ignacio Rossi Sammartino, of the Commercial Section at the Argentine Embassy, told Bahrain Chamber of Commerce and Industry board members.
---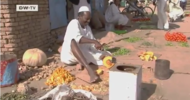 Deutsche Welle | 21 Dec 2010
Dort sind in den letzten 2 Jahren schätzungsweise 20 Millionen Hektar Land ausländischen Firmen überlassen worden.
---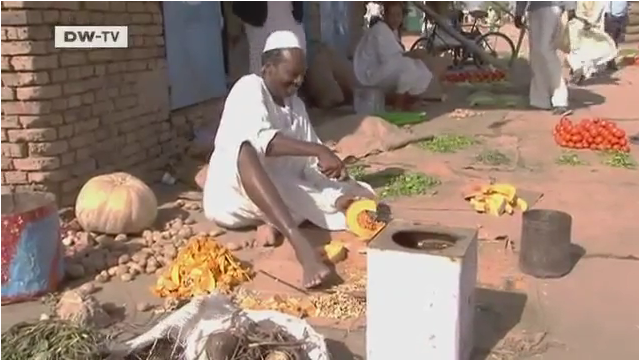 DW-TV | 21 Dec 2010
The future of Sudan's small farmers looks uncertain
---
YouTube | 18 Nov 2010
Anuradha Mittal talks about land grabbing
---