Food crisis and the global land grab
farmlandgrab.org weekly | 19 Jan 2011
---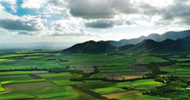 Savills | 19 Jan 2011
InvestAg Savills says world farmland markets are becoming increasingly accessible with new emerging markets opening up, creating new opportunities.
---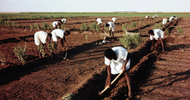 Tehran Times | 17 Jan 2011
Iran plans to produce wheat and sugar in Sudan and is ready to transfer its agricultural expertise to the African country.
---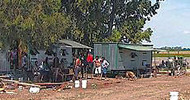 RNW | 17 Jan 2011
Argentinian police raid a Nidera maize plantation near Buenos Aires and find 133 seasonal workers living under conditions resembling "a concentration camp".
---
UN Special Rapporteur on the Right to Food | 17 Jan 2011
Access to land and security of tenure are essential for the enjoyment of the right to food. The present report explores the threats posed by the increasing pressures on land and on three categories of land users: indigenous peoples, smallholders and special groups such as herders, pastoralists and fisherfolk. It explores how States and the international community could better respect, protect and fulfill the right to food by giving increased recognition to land as a human right.
---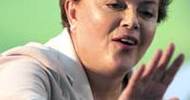 China Post | 17 Jan 2011
China's growing appetite is beginning to cause worry in Brazil, particularly as it relates to land acquisition in areas where soya is grown, and is generating mistrust in the private sector and even in the government.
---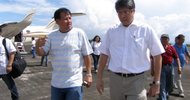 Manila Bulletin | 17 Jan 2011
While the previous administration's attempt to aggressively promote Chinese investments met stiff opposition, Senator Pangilinan said there must be a way to develop eight million hectares of the Philippines' idle forest lands.
---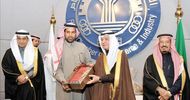 Arab News | 16 Jan 2011
Part of the produce would go to local markets of producing countries, which have to provide necessary protection to Saudi investors through long-term agreements. A first such agreement was signed with the Philippines in February 2010.
---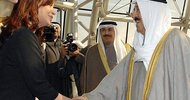 AFP | 16 Jan 2011
The Argentine delegation is to present a total of 24 investment projects in the South American country during the tour, Timerman said without giving details.
---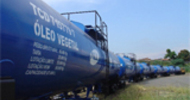 Valor Econômico | 14 Jan 2011
A japonesa Mitsui confirmou na quinta-feira que fechou acordo para comprar, por US$ 225 milhões, a participação de 44,2% que a cooperativa americana CHS tem na trading Multigrain
---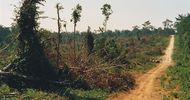 Vientiane Times | 14 Jan 2011
Lao government has approved agricultural investments worth US$1.5 billion, covering more than 300 projects, which are implemented under land concession agreements and farming contracts
---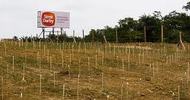 New Dawn | 14 Jan 2011
Locals in Liberia accuse company of illegally clearing their land and of poor labor and environmental practices.
---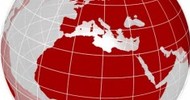 Tribune de Genève | 14 Jan 2011
Les organisations paysannes dénoncent cette menace à la souveraineté alimentaire. L'invitée de Geopolitis : Valentina Hemmeler Maïga, Secrétaire syndicale de l'organisation paysanne suisse Uniterre
---
Pesticide Action Network Asia and the Pacific (PAN AP) | 14 Jan 2011
Land deals, whether as direct purchases or long-term leases, are being brokered in poor countries by advanced capitalist countries and their TNCs as they command resources to produce crops either for food, feedstock or agrofuel in commercial and export quantities. They have been called land grabs, not as reference to their illegality however since many of the deals have passed government approvals, but as description of the unjust terms through which they have been transacted and the utter lack of consultation with the communities of farmers and indigenous peoples.
---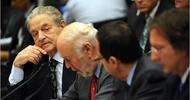 Bloomberg | 14 Jan 2011
Adecoagro SA, a farmland venture in South America that's backed by billionaire George Soros, plans to raise as much as $429 million in an initial public offering in the US as food prices surge.
---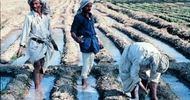 The National | 13 Jan 2011
Gulf governments have focused almost exclusively on controlling land where food is grown, investing in projects and buying land in North Africa, Sub-Saharan Africa and central Asia. Perhaps the better strategy would be to look for food closer to home.
---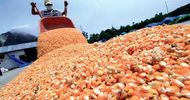 Arabian Business | 13 Jan 2011
As Gulf states continue to invest in foreign farmland, what are the long term implications
---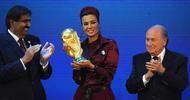 Bleacher Report | 13 Jan 2011
A closer look at Qatar's successful bid for the 2022 FIFA World Cup and the relationship between sports investments by oil-rich nations and acquisitions by their sovereign wealth funds.
---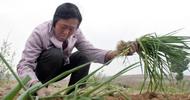 IPS | 13 Jan 2011
"We have set up a global food system that supports speculation. And with [such] markets, we can't get speculators out of the food business," said Lester Brown, an agricultural policy expert and founder of the Washington-based Earth Policy Institute.
---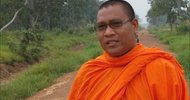 BBC | 13 Jan 2011
Around 15% of Cambodian land has been signed over to private companies, a third of them foreign, using leases under which they promise to develop the plots and provide jobs.
---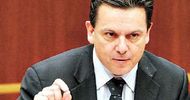 Sunshine Coast Daily | 13 Jan 2011
Is the Sunshine Coast at risk of losing the farm to foreign interests?
---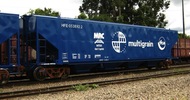 Bloomberg | 12 Jan 2011
Mitsui plans to buy 44.2% of Brazilian grain broker Multigrain SA, who owns in excess of 100,000 ha of farmland, equal to 2% of the total cultivated land of Japan
---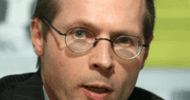 ILC | 12 Jan 2011
Accelerating the shift towards large-scale, highly mechanized forms of agriculture will not solve the problem of hunger: it will make it worse.
---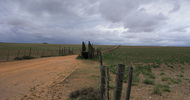 Times Live | 12 Jan 2011
Nehawu, the powerful union representing education and health workers, wants President Jacob Zuma to ban or at least limit foreign land ownership in South Africa.
---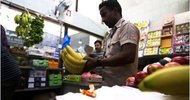 The National | 12 Jan 2011
Several national companies and even the Abu Dhabi Investment Authority, the capital's sovereign fund, are planning investments in agriculture in countries as diverse as Vietnam, Cambodia, Pakistan, Australia, Romania and the United States.
---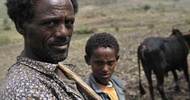 Svenska kyrkan | 11 Jan 2011
Publication from Church of Sweden, Swedish Cooperative Center and Forum Syd aims to contribute to a renewed discussion about how the world's food supply, trade in food and different agricultural strategies are linked to world hunger.
---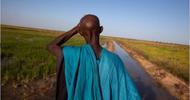 La Repubblica | 23 Dec 2010
In tutta l´Africa e negli altri Paesi in via di sviluppo, una nuova corsa alla terra ne sta inghiottendo grandi estensioni coltivabili.
---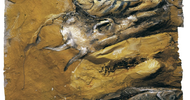 Le Monde Diplomatique Brasil | 24 Nov 2010
Convencidos de obter grandes lucros, muitos bancos, fundos de investimento, grandes grupos industriais, Estados e milionários privados planejam instalar, na África, fazendas-empresa gigantes, a fim de produzir alimentos e biocombustíveis exclusivamente para exportação
---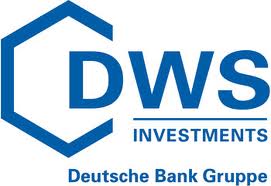 YouTube | 08 Nov 2010
Wie sich DWS-Fonds der Deutschen Bank am "Land Crapping" beteiligen
---
Alternatives Economiques | 26 Oct 2010
Entretien avec Camille Bethoux, de Peuples solidaires, en partenariat avec la Semaine de la solidarité internationale, du 13 au 21 novembre 2010
---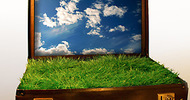 SWR | 24 Oct 2010
Immer mehr Länder, Nahrungsmittelkonzerne, Banken und Investmentfonds pachten langfristig Ackerland in den afrikanischen und asiatischen Entwicklungsländern.
---