Food crisis and the global land grab
farmlandgrab.org weekly | 26 Jan 2011
---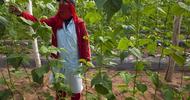 Diario Digital Agrario | 26 Jan 2011
También cuestiona el acaparamiento de tierras como sucede en Marruecos.
---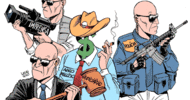 La revolución Vive | 26 Jan 2011
L' Incra estime que 4,34 millions d'hectares dans tout le Brésil sont déjà aux mains de capitalistes étrangers. C'est une statistique modeste compte tenu du camouflage qu'opère le concept actuel d'"entreprise nationale" qui tolère servilement dans sa composition sociétaire plus de 90% de capital étranger.
---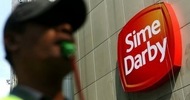 AFP | 26 Jan 2011
The company was granted a 220,000 ha concession in Liberia in 2009 and will begin planting oil palm on 10,000 hectares in April.
---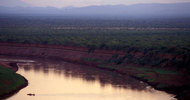 Guardian | 26 Jan 2011
In this month's Global development podcast, the Guardian looks at land grabs, explores why they are happening, considers their implications and examines what – if anything – can be done to ensure large-scale agricultural investments are used for local development.
---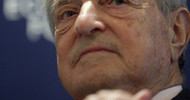 AP | 25 Jan 2011
Adecoagro is based in Luxembourg, but it is one of the biggest farmland owners in Latin America with holdings worth about $784 million
---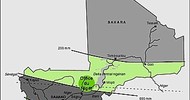 Agoravox | 25 Jan 2011
« Puisqu'on ne peut pas faire des omelettes sans casser des œufs » faut-il donc accepter que lorsqu'un projet économique de grande envergure est lancé par un gouvernement dans le but de développer une région de son pays, certains doivent obligatoirement accepter de se sacrifier et jouer le rôle des œufs destinés à être cassés ?
---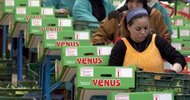 Rebelión | 25 Jan 2011
Desde hace años, el propio gobierno marroquí está promoviendo por diferentes vías el arrendamiento de tierras al percibir suculentos ingresos y con la excusa de modernizar el sector y atraer la inversión foránea.
---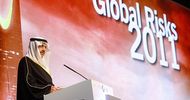 Bloomberg | 24 Jan 2011
"Our king has asked that the government and the private sector go and invest in countries that have high agricultural production potential," says Saudi central bank governor.
---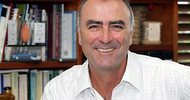 The Courier-Mail | 24 Jan 2011
Olam executive sees good side to overseas investment in Australian farming.
---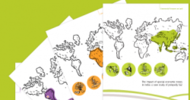 ILC | 24 Jan 2011
ILC leads development of 30 studies on large-scale international and domestic land acquisitions and the factors that are driving demand for investments in land.
---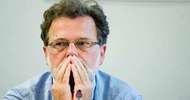 Jeune Afrique | 24 Jan 2011
"Nous remarquons une aggravation de la fragilité des petits exploitants agricoles africains dûe principalement à une compétition accrue pour l'accaparement des terres agricoles"
---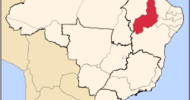 Estadão | 23 Jan 2011
"Tem muita gente que comprou fazendas aqui pelo preço de uma carteira de cigarro (o hectare)", comenta Ribamar Mateus, da empresa imobiliária JRM.
---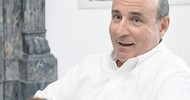 El País | 23 Jan 2011
No hay extranjerización de la tierra porque "somos uruguayos" dice Óscar Costa
---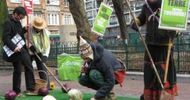 La Voix du Nord | 23 Jan 2011
« Soldes ! Soldes !, glapit un pseudo-commercial dans un mégaphone. Les terres du Sud sont à vendre . »
---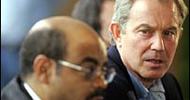 Gadaa.com | 21 Jan 2011
Mr. Meles Zenawi, the Prime Minister of Ethiopia, will make scheduled appearances at the World Economic Forum (WEF) in Davos, Switzerland, on Thursday, January 27
---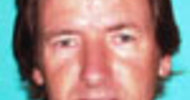 FC Bus Intel | 21 Jan 2011
Conference will bring together institutional and private investors with top Ag fund managers, to debate strategies for participating in agriculture investments, including farmland.
---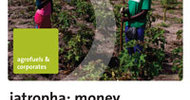 FOE | 21 Jan 2011
The much-touted biofuel crop jatropha is neither a profitable nor a sustainable investment, according to a new report released today.
---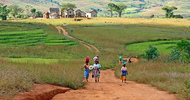 La Gazette | 17 Jan 2011
Si les méga projets de la taille de celle de Daewoo et de Varun sont en veilleuse, des projets de taille nettement plus modestes sont sur pied.
---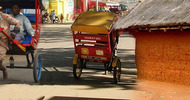 La Gazette | 17 Jan 2011
Jusqu'ici, la présence de cette entreprise indienne en terre malgache ne fait l'objet d'aucun contrat clair avec l'Etat ou avec qui que ce soit.
---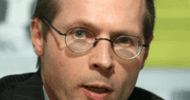 ILC | 12 Jan 2011
Céder des terres aux investisseurs résultera en un type d'exploitation agricole dont l'impact, en termes de réduction de la pauvreté, est bien moindre que si on améliorait l'accès des communautés agricoles locales à la terre
---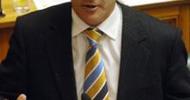 Farmer's Weekly | 10 Jan 2011
NZ Finance Minister says new test of more than 10 times the average farm size for foreigners buying land is not a cap.
---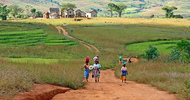 Economic Times | 05 Jan 2011
Madagascar is drawing farmer-entrepreneurs in large numbers from India's breadbasket, Punjab and Haryana.
---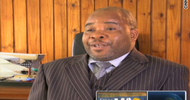 CNN | 24 Dec 2010
CNN's Robyn Curnow sat down with the head of Tanzania's Development Authority, Aloyce Msanja, to find out about the sale of "unused" land to Korea.
---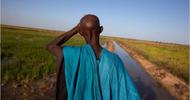 NY Times | 22 Dec 2010
A travers toute l'Afrique et les pays en voie de développement, une nouvelle ruée mondiale vers la terre est en train d'engloutir de vastes étendues de terre cultivable.
---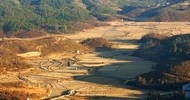 Daily News | 18 Aug 2010
Government of Tanzania will not compensate villagers who have moved onto land of the proposed irrigation farming project with Korea.
---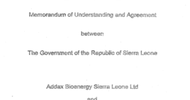 - | 09 Feb 2010
Includes a copy of the land lease agreement and a legal and human rights audit of the land lease agreement.
---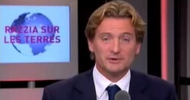 Public Sénat | 22 Oct 2009
Acheter des terres arables à l'étranger est devenu un investissement stratégique. Va-t-on vers un dépeçage de certains pays pauvres ? Reportage "Paroles du Monde" avec des représentants d'Agter, Le Monde et Agrogénération.
---