Food crisis and the global land grab
farmlandgrab.org weekly | 02 Feb 2011
---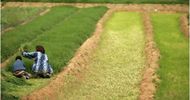 National | 02 Feb 2011
A handful of North African countries, along with Iraq and Sudan, could feed the Gulf.
---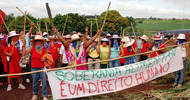 Reuters | 02 Feb 2011
Brazil seeks to downplay fears that it was seeking to block foreign investment in its farmland, saying instead it was looking to ease restrictions for farmers rather than speculators.
---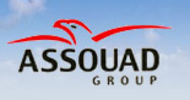 Jordan Times | 02 Feb 2011
There are massive areas of agricultural lands and huge water resources in some countries that suffer financial constraints, while there are some rich Arab states that have the money but not the land or the water.
---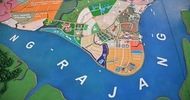 Bernama | 02 Feb 2011
MOU signed with Perigon Advisory to launch a RM3 billion agribusiness fund to promote food security in the OIC and generate returns for its investors.
---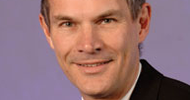 Interfax | 02 Feb 2011
"The more state regulates and bans things, the more difficult it is to do business"
---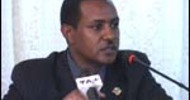 IANS | 01 Feb 2011
'Indian farmers can avail the opportunity of vast farming land set aside by Ethiopia,' says Ethiopian Agriculture Minister.
---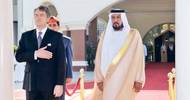 APK-Inform | 01 Feb 2011
The large-scale purchasing of agricultural products and assets are the main targets of the UAE delegation visit to the Ukraine.
---
HowWeMadeItInAfrica | 01 Feb 2011
Many South African farmers have indicated an interest to start operations in Mozambique, according to agricultural union Agri SA.
---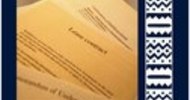 IIED | 01 Feb 2011
Report provides legal analysis of twelve land deals from different parts of Africa, and discusses the contractual issues for which public scrutiny is most needed.
---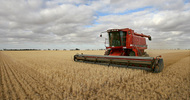 The Australian | 31 Jan 2011
China is gearing up for a multi-billion-dollar investment push into the Australian agricultural sector to secure food supplies after a senior official admitted the country would face pressure supplying farm produce to its 1.3 billion people over the next five years.
---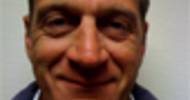 AFR | 31 Jan 2011
Mauritian-listed JPT Capital Agrifund intends to invest Stg50 million ($A80 million) in wheat farms in Australia.
---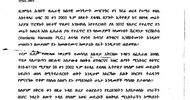 Gadaa.com | 31 Jan 2011
In a recent letter to the Ministry of Agriculture, Girma urges the Ministry to stop giving land to an Indian company, warning that such a deal would damage Meles Zenawi's "good reputation" on the campaign against global warming.
---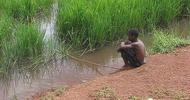 Reuters | 31 Jan 2011
"All of a sudden the world is waking up and saying, 'Wow, emerging markets, food security... this asset class is going to really perform in the medium term -- the next 8-20 years,'" says new convert James Howard, manager of the Futuregrowth Agri-Fund
---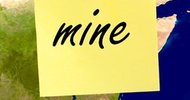 Reuters | 30 Jan 2011
As an investment destination, Africa can be a confounding place. The latest bout of turmoil and violence in Cote d'Ivoire and Tunisia looks to all the world like another chapter in an unending cycle of political instability.
---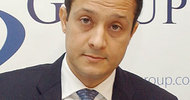 AME info | 30 Jan 2011
Gulf Merchant Bank launches aquaculture fund and acquires 400ha land concession.
---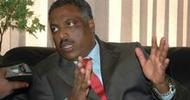 Jimma Times | 30 Jan 2011
Chadha Agro Plc, one of India's giant operators in agro business, is set to receive 100,000 ha of Oromian land (an area nearly twice the size of Singapore country) in addition to the 300,000 ha of land given to various other Indian investors recently.
---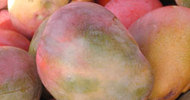 TNN | 29 Jan 2011
The lure of cheap land and the promise of making big money are making local farmers and NRIs invest in African countries like Liberia and Ethiopia, whose economies were wrecked by the civil wars.
---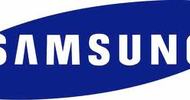 Joong Ang Daily | 29 Jan 2011
Building overseas food production bases, developing overseas food resources and vitalizing direct overseas transactions and diversification of import sources are crucial for Korea
---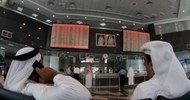 Bloomberg | 29 Jan 2011
Investing in Adecoagro is "a way to play the potential global shortage of food, especially in emerging markets," says Francis Gaskins, president of IPOdesktop.com
---
afrol News | 28 Jan 2011
Several African leaders have bought lands in Ethiopia to develop agricultural projects or tourism resorts. They are let to bypass a 2007 ban on export of cereals, still in place for other investors.
---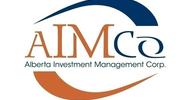 Dow Jones | 28 Jan 2011
Alberta pension fund pays $415 million for more than 1500 square miles of forest in Australia to be converted to timber plantations and agriculture.
---
Arab News | 28 Jan 2011
The ECER has abundant land, which could fulfill the needs of Middle East countries that are looking for their food security program, says Malaysian official.
---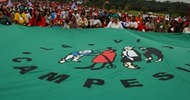 Via Campesina | 28 Jan 2011
Stop land grabbing, defend food sovereignty and say no to violence against women farmers!
---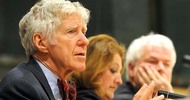 Guardian | 28 Jan 2011
Lester Brown from the Earth Policy Institute reveals how rich countries worried about their future food supplies – along with investment banks – are buying up arable land in Africa, yet are failing to deliver any benefits to local people.
---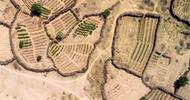 Guardian | 28 Jan 2011
Africa is up for sale by the acre to the highest bidder. But how can rice exports from Ethiopia to Saudi Arabia be justified?
---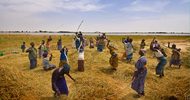 Guardian | 28 Jan 2011
With climate change and rising demand for biofuels pushing up food prices, rich countries are increasingly looking for land in poorer nations to feed themselves. But is this at the expense of the host country?
---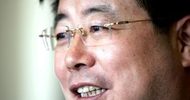 Bloomberg | 28 Jan 2011
Shanghai Pengxin Group, a Chinese property developer and owner of agriculture and mining ventures, is seeking to buy 16 dairy farms in New Zealand after the government rejected an earlier bid by another Chinese company.
---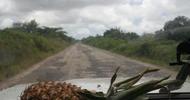 Zambian Watchdog | 28 Jan 2011
The Zambian Development Agency signed off the virgin land to a firm called Menafea Holding which will grow pineapples and produce juice
---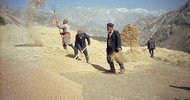 RadioFreeEurope | 27 Jan 2011
Deal adds to anger over decision just a week earlier to cede some 1,100 square kilometers of Tajik land to China.
---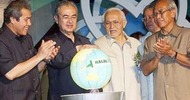 Bernama | 27 Jan 2011
Due to the food security issues currently plaguing Arab nations, the project is generating immense interest among GCC investors, says Malaysian official.
---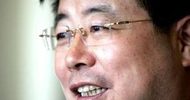 NZPA | 27 Jan 2011
Shanghai real-estate mogul Jiang Zhaobai wants to buy the family farms from receivers and predicts a bright future for food producers.
---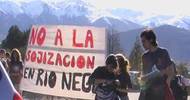 Against the Grain | 25 Jan 2011
What are the implications when one of China's most powerful agribusiness firms starts acquiring thousands of hectares of land in the Province of Rio Negro, Argentina for the production of soyabeans, wheat, and oilseed rape to ship back to China? What are the consequences for the local communities that live in the region who were never consulted about these investments and commercial agreements? Why is the government paving the way for these deals, with all sorts of privileges promised to the Chinese investors, and not considering the implications for the region's food sovereignty?
---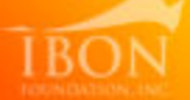 IBON | 26 Dec 2010
Investors are taking advantage of cheap land resources from poorer countries whose populations are even more food insecure.
---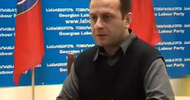 ABNDigital | 19 Nov 2010
The Transvaal Agricultural Union believes as many as a thousand skilled South African farmers could go to plough their own furrow in Georgia where the government is offering them 80,000 ha
---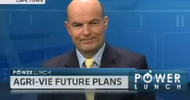 ABNDigital | 17 Nov 2010
Agri-Vie, a private equity fund focused on food and agribusiness investments - including farmland - in subSaharan Africa, closed its first fund with participation from Kellogg Foundation, NorFund, IFC and AfDB.
---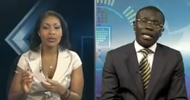 ABNDigital | 07 Oct 2010
Joining ABN from Lagos on the implications of the World Bank report's findings is Dennis Aliga, CEO of DMA Capital Group.
---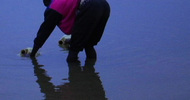 Transient Pictures | 13 Jul 2010
A behind-the-scenes account of the struggle of a local community in Kenya to protect their livelihoods, as US-owned Dominion Farms takes their lands.
---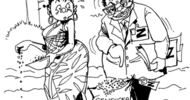 Walf Fadjri | 01 Feb 2011
A l'occasion de la foire aux semences organisée à Fandène, les organisations paysannes se sont penchées sur la question relative à l'accaparement des terres et l'avenir de l'agriculture familiale au Sénégal.
---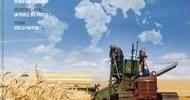 Podcastjournal.net | 30 Jan 2011
On s'arrêtera notamment sur l'impressionnant chapitre consacré au phénomène du "Land Grabbing" ou "accaparement des terres agricoles"
---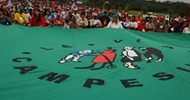 Via Campesina | 28 Jan 2011
Avec ses alliés, la Via Campesina organisera un débat à la FIARA sur «l'accaparement des terres dans le contexte des crises alimentaire et climatiques – le besoin de politiques foncières qui protègent la production paysanne pour les marchés locaux».
---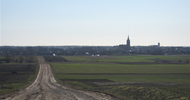 AFP | 27 Jan 2011
Le gouvernement de la Lituanie demande à Bruxelles de prolonger l'interdiction de vendre des terres agricoles aux étrangers jusqu'en 2014, afin d'éviter une éventuelle spéculation.
---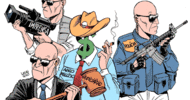 La Revolución Vive | 26 Jan 2011
L' Incra estime que 4,34 millions d'hectares dans tout le Brésil sont déjà aux mains de capitalistes étrangers. C'est une statistique modeste compte tenu du camouflage qu'opère le concept actuel d'"entreprise nationale" qui tolère servilement dans sa composition sociétaire plus de 90% de capital étranger.
---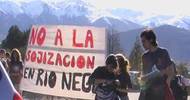 GRAIN | 25 Jan 2011
Cet accord cède des milliers d'hectares à une société appartenant à l'État chinois pour y produire, entre autres, du soja, du blé et du colza.
---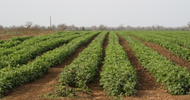 ENDA | 21 Jan 2011
Mariam Sow nous livre dans cette interview exclusive les dangers et les conséquences de cette nouvelle rué vers les terres de l' Afrique en général et du Sénégal en particulier.
---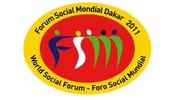 Kaos en la Red | 28 Jan 2011
¡Parar el acaparamiento de tierras, defender la soberanía alimentaria y decir NO a la violencia contra la mujer campesina!
---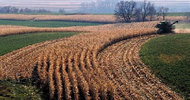 El País | 27 Jan 2011
En el mercado se estima que cerca de u$s 150 millones se destinarán a la compra de campos en la Argentina y Uruguay y el resto al desarrollo de la producción de caña de azúcar en Brasil.
---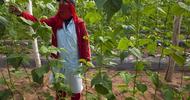 Diario Digital Agrario | 26 Jan 2011
También cuestiona el acaparamiento de tierras como sucede en Marruecos.
---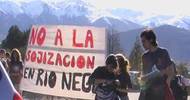 GRAIN | 25 Jan 2011
De esta forma designó al Acuerdo que el gobernador de la Provincia firmó hace pocas semanas durante su viaje a China.
---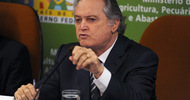 O Globo | 02 Feb 2011
O Brasil busca flexibilizar as regras para estrangeiros comprarem terras no país, afirmou à Reuters o ministro da Agricultura, Wagner Rossi
---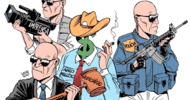 Jornal Sem Terra | 25 Jan 2011
O Incra estima que 4,34 milhões de hectares em todo o Brasil já estejam em mãos de capitalistas de outros países. Essa é uma estatística modesta devido à camuflagem que a concepção vigente de 'empresa nacional' proporciona, ao tolerar servilmente na sua composição societária a participação de mais 90% de capital estrangeiro.
---
farmlandgrab.org
weekly provides a list of the latest postings to farmlandgrab.org by email each week
farmlandgrab.org
is an open-publishing website, initiated by GRAIN, tracking today's global land grab for food production and people's movements against it
to unsubscribe from the list, click
this link
to visit or post materials to the website, click
this link