Food crisis and the global land grab
farmlandgrab.org weekly | 16 Feb 2011
---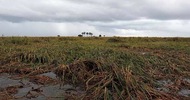 CSMonitor | 16 Feb 2011
Africa is bracing for short-term trouble, but sustained high prices could spark agribusiness investment across the continent.
---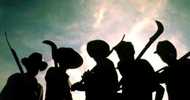 FIAN | 15 Feb 2011
Following the suggestion of French NGOs, La Via Campesina and ROPPA, with the support of FIAN, Friends of the Earth International, CCFD – Terre Solidaire and Peuples Solidaires, took leadership to facilitate an assembly of convergence of all groups interested in launching a strong appeal against land grabbing in Dakar.
---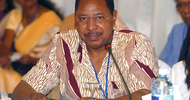 IANS | 13 Feb 2011
A top official at UN agencies seeks to allay apprehensions among people of African countries that propose to lease farmland to investors from countries like India.
---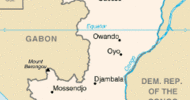 HowWeMadeItInAfrica | 13 Feb 2011
A group of South African farmers is getting ready to go up to the Republic of the Congo and start with commercial agriculture in the central African state.
---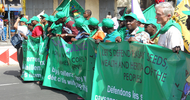 Guardian | 12 Feb 2011
Land is now one of the hottest commodities in the world market. Time to stand up for small farmers dismissed as 'inefficient'
---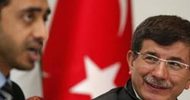 The National | 11 Feb 2011
The UAE will look to invest in farmland in Turkey as rising prices raise the urgency of food security, says Sultan al Mansouri, the Minister of Economy.
---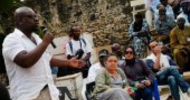 Real World Radio | 11 Feb 2011
Land grabbing in Mozambique by transnational corporations, that hire rural workers who are not able to access lands to produce, is one of the issues that concern peasants of that country the most.
---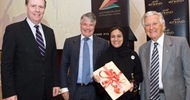 Stock & Land | 10 Feb 2011
Former Prime Minister, Bob Hawke, is leading a push to get Arabs to invest in Australian farmland as part of a long term food security strategy for oil-rich Gulf States
---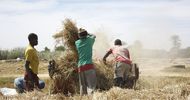 AP | 10 Feb 2011
An opposition party in Mali wrote to the country's president demanding that details of contracts leasing out massive areas of agricultural land be made public.
---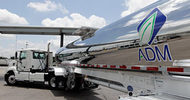 AP | 09 Feb 2011
Archer Daniels Midland Co. announces a 5-year plan to invest in nearly 30,000 acres of palm trees in Brazil
---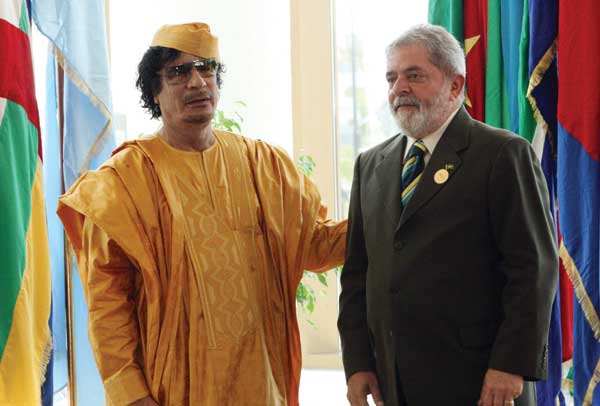 Reuters | 09 Feb 2011
Libya expects wheat imports to dip slightly on the back of an expected 50% rise in its wheat harvest this year, and is eyeing new investments in foreign farmland to ensure supplies, a government official said.
---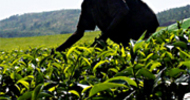 World Bank | 29 Jan 2011
Experts meeting at the World Bank in Washington, DC, discuss how best to assist African smallholder farmers to transition from subsistence to commercial farming.
---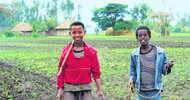 Indian Express | 11 Jul 2010
In the last few months, the process seems to be speeding up with more and more Indian farmers checking out investments in Africa.
---
Challenger | 14 Feb 2011
Les terres agricoles ne sont pas cédées à l'Office du Niger mais attribuées. Cette précision est de son Président directeur général, Kassim Dénon.
---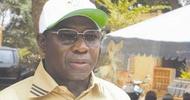 L'Indépendent | 14 Feb 2011
Suite à la publication d'un Mémorandum du PARENA, adressé au président de la République, sur la cession des terres agricoles de l'Office du Niger aux investisseurs privés nationaux et étrangers, le Président-Directeur Général de cette entreprise, Kassoum Denon, a tenu à apporter des clarifications
---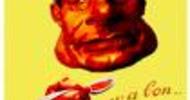 HNS | 12 Feb 2011
Soirée-débat organisée par Survie et l'Afaspasur l'accaparement des terres agricoles à travers le cas du Congo-Brazzaville
---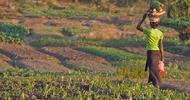 FSM2011 | 11 Feb 2011
Nous en appelons aux parlements et aux gouvernements nationaux pour que cessent immédiatement tous les accaparements fonciers massifs en cours ou à venir et que soient restituées les terres spoliées.
---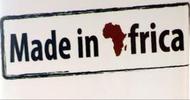 Libération | 11 Feb 2011
Au Forum social mondial de Dakar, on ne compte plus les ateliers qui se tiennent sur l'accaparement des terres et des ressources naturelles, relate Aurélie Trouvé d'Attac
---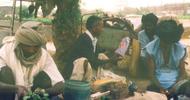 Hub Rural | 11 Feb 2011
En Mauritanie, des structures de la société civile se mobilisent contre les concessions foncières à des investisseurs étrangers
---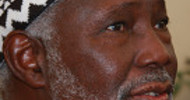 Le Temps | 11 Feb 2011
"Pourquoi tout le monde doit être sécurisé, sauf nous, les paysans ?" demande Mamadou Cissokho
---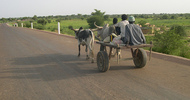 Le Républicain | 10 Feb 2011
Au Mali, le Parti pour la Renaissance Nationale a rendu public un mémorandum relatif à la politique gouvernementale de cession des terres agricoles dans la zone Office du Niger.
---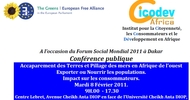 Walf Fadjri | 10 Feb 2011
Cicodev Afrique exhorte le gouvernement du Sénégal à faire un moratoire sur les acquisitions de terres à grande échelle.
---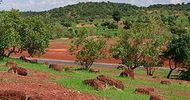 Walf Fadjri | 10 Feb 2011
La ruée des terres sur le plan mondial n'a pas épargné le Sénégal où des paysans sont dépossédés de leurs surfaces cultivables au profit de promoteurs qui n'ont, jusqu'ici, respecté aucun de leurs engagements, comme ce fut le cas dans la communauté rurale de Diokoul, dans la région de Louga.
---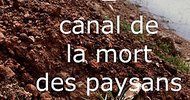 Le Courrier | 09 Feb 2011
«Après la crise alimentaire de 2008, la communauté internationale s'est mobilisée en disant 'plus jamais ça', constate Ndiogou Fall, chef du Roppa. Quelle a été sa réponse? Encourager des investissements massifs dans l'agriculture, avec à la clé l'expropriation de milliers de petits producteurs.»
---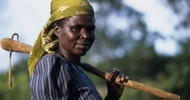 Alliance Sud | 09 Feb 2011
Pour les responsables d'associations paysannes présents au Forum social de Dakar, l'accaparement des terres contribue directement à la mise à mort des exploitations agricoles familiales sur le continent, qui occupent pourtant entre 70 et 80% de la population dans la plupart des pays africains
---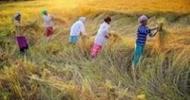 ILC | 07 Feb 2011
Une approche tenant compte de l'égalité des sexes est essentielle si l'on veut vraiment comprendre l'impact des transactions foncières, estiment des chercheurs de l'IFPRI
---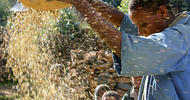 Ministère de l'Argiculture | 03 Dec 2010
Les superficies cultivables au niveau mondial sont supérieures aux superficies nécessaires pour garantir la sécurité alimentaire de l'humanité. Ces résultats questionnent les analyses qui mettent en avant l'augmentation des rendements comme seule réponse possible à l'accroissement des besoins alimentaires mondiaux.
---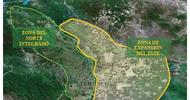 | 14 Feb 2011
En primer lugar hay que señalar que la mayoría de las tierras en manos extranjeras y/o en condominio con nacionales se dedican a la producción de soya transgénica.
---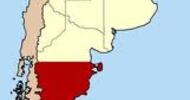 El Diario de Madryn | 12 Feb 2011
El bloque de diputados de la Unión Cívica Radical concretó la presentación de un proyecto de declaración para que la Legislatura del Chubut se sume al reclamo para una pronta sanción en el Congreso Nacional de un proyecto de ley que establezca restricciones y limites a la adquisición del dominio de inmuebles rurales.
---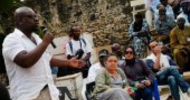 Radio Mundo Real | 10 Feb 2011
El acaparamiento de tierras en Mozambique por parte de corporaciones transnacionales, que incorporan en sus filas a trabajadores rurales que no tienen posibilidades de acceder a la tierra y producir en ella, es uno de los temas que más preocupa al campesinado de ese país.
---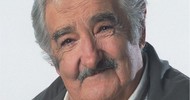 El País | 10 Feb 2011
Los capitales extranjeros están dejando "marginados" a los pequeños productores rurales uruguayos, de acuerdo al diagnóstico que se realiza desde la coalición de izquierda.
---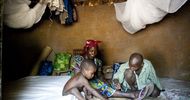 Europa Press | 10 Feb 2011
La organización internacional Vía Campesina promoverá manifestaciones y protestas en distintos países africanos a lo largo de los próximos meses contra el acaparamiento de tierras, las expropiaciones forzosas y la subida del precio de los alimentos
---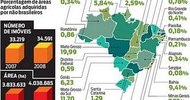 Suinocultura Industrial | 11 Feb 2011
Enquanto o governo brasileiro avalia impor limites à compra de terras por estrangeiros, multiplicam-se as aquisições fechadas em outros idiomas nas principais regiões agrícolas do País.
---
farmlandgrab.org
weekly provides a list of the latest postings to farmlandgrab.org by email each week
farmlandgrab.org
is an open-publishing website, initiated by GRAIN, tracking today's global land grab for food production and people's movements against it
to unsubscribe from the list, click
this link
to visit or post materials to the website, click
this link