Food crisis and the global land grab
farmlandgrab.org weekly | 02 Mar 2011
---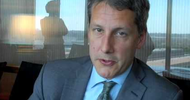 TradeInvest Africa | 02 mar 2011
Private investment in Africa's agriculture is rising. says Neil Crowder of British firm Chayton Africa, which recently acquired a farm in Zambia.
---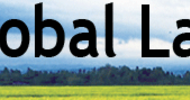 LDPI | 02 mar 2011
Papers for the LDPI conference on global land grab (University of Sussex, UK, 6-8 April 2011) are being posted online at the Future Agricultures website
---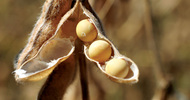 China Business Newswire | 01 mar 2011
Company approaching 10 other state-owned companies from Chongqing Municipality to fund the construction of massive soybean production facility in the Brazilian state of Bahia
---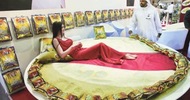 Gulf News | 28 feb 2011
Local food companies are not financially capable of investing in farmlands abroad to grow basic staples that would insulate them from soaring prices of raw materials, they said on the sidelines of Gulfood 2011.
---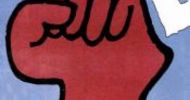 Online petition | 25 feb 2011
The final version of the appeal is open for endorsement on-line until March 31, 2011
---
Reuters | 24 feb 2011
The world's biggest listed palm oil firm, is on the lookout for more land, in a move sure to fuel the global grab for arable land as food prices remain high.
---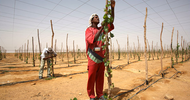 Bloomberg | 24 feb 2011
South Africa's biggest farmers union, Agri SA, said its members are seeking to expand into Egypt, Morocco and Sudan while putting plans to enter Libya on hold
---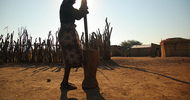 CIP & AWEPA | 22 feb 2011
In Mozambique, there has been an unofficial halt to new large land grants.
---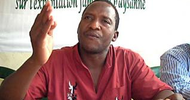 WSFTV | 08 feb 2011
Interview with Ibrahima Coulibaly about land grabs in Mali
---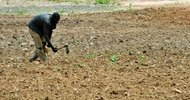 AFP | 28 feb 2011
La cession de terres agricoles publiques à des investisseurs étrangers où privés du pays suscite au Mali, comme ailleurs en Afrique, une vive polémique, l'Etat étant accusé de brader des milliers d'hectares au détriment des paysans locaux, ce dont il se défend.
---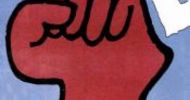 Petition Online | 25 feb 2011
Version finale, à signer en ligne avant le 31 mars 2011
---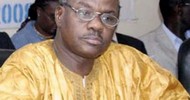 Le Républicain | 24 feb 2011
Certaines questions essentielles soulevées par le Parena sur les cessions de terres de l'Office du Niger restent toujours sans réponse, voire sans suite.
---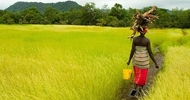 Le Quotidien | 22 feb 2011
Le Sénégal risque d'être très ciblé dans le futur si le gouvernement arrivait à faire voter une reforme sur le foncier dont le but réel serait de mettre toutes les terres à la disposition de l'Etat.
---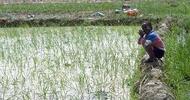 Le Calame | 29 dic 2010
Le processus d'expropriation des terres de la vallée du fleuve Sénégal, au profit des hommes d'affaires nationaux ou des pétrodollars, se poursuit, dans la plus totale opacité.
---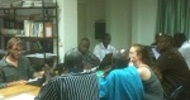 IPAR | 03 nov 2010
Compte rendu d'une réunion d'échanges des organisations de la société civile sur le foncier, qui a eu lieu le 19 octobre 2010 dans les locaux d'Action Aid à Dakar.
---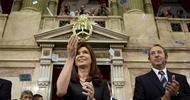 EFE | 02 mar 2011
Argentina analiza el modelo legal aprobado en Brasil para limitar la propiedad extranjera de las tierras, pero sin que una norma de este tipo espante las inversiones, según adelantó hoy la presidenta Cristina Fernández.
---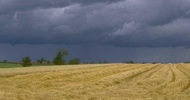 Urgente24 | 01 mar 2011
Cristina Fernández mencionó futuras restricciones y el caso de Brasil, que aqui se cuenta
---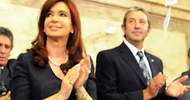 MDZ | 01 mar 2011
El agro diputado argentino Pablo Orsolini pidió a viva voz a Cristina Kirchner "una ley que limite la venta de tierras a extranjeros"
---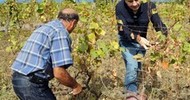 EFE | 28 feb 2011
El Gobierno de Georgia ha optado por una una solución poco ortodoxa para levantar la agricultura del país: tentar a los descendientes de los bóers holandeses que se afincaron en el sur de África con tierras a precio de regalo y ciudadanía.
---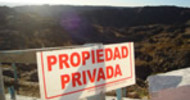 Parlamentario.com | 28 feb 2011
Una diputada nacional reclamó atender la numerosa cantidad de proyectos sobre el tema que hay en el Parlamento argentino.
---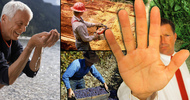 Iprofesional | 28 feb 2011
Ante esta problemática que avanza y alarma a la sociedad argentina, el Gobierno ya había prometido impulsar un proyecto de ley para impedir que los inversores extranjeros compren tierras. Seis meses después, vuelve la misma promesa.
---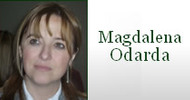 ADN Río Negro | 28 feb 2011
Según una encuesta, nueve de cada 10 argentinos cree que se debe limitar o prohibir la venta a extranjeros de las tierras y de los recursos naturales.
---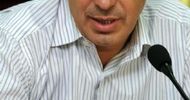 Los Andes | 27 feb 2011
El ministro nacional entiende que el recurso no renovable más importante es la tierra.
---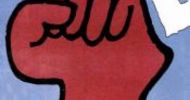 Petition Online | 25 feb 2011
El llamamiento estará abierto para adhesión hasta el día 31 de marzo de 2011
---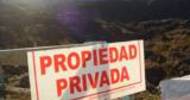 Análisis Digital | 25 feb 2011
El ministro de Agricultura de la Nación, Julián Domínguez, confirmó que "está firme la decisión presidencial de impulsar en el Congreso un proyecto de ley que detenga la venta indiscriminada de tierras argentinas a inversores extranjeros".
---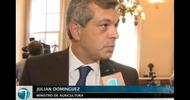 Audiovisual Telam | 25 feb 2011
El ministro de Agricultura confirmó que está firme la decisión presidencial de impulsar un proyecto de ley que detenga la venta indiscriminada de tierras argentinas a inversores extranjeros.
---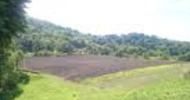 Charrúa TV | 24 feb 2011
"Se va a abrir un debate y se verá hasta dónde y por dónde se puede trabajar en el tema de concentración y extranjerización de la tierra. Es un debate central, Brasil ya lo realizó"
---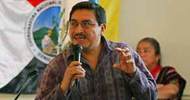 Periódico de Guatemala | 24 feb 2011
En la esfera mundial, Guatemala debe rechazar el acaparamiento transnacional de la tierra.
---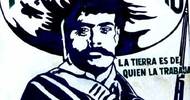 OEM | 24 feb 2011
La Secretaría de Economía reconoció que el marco legal en materia de tenencia de la tierra obstaculiza el flujo de inversiones tanto nacional como extranjera al agro mexicano.
---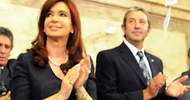 Agência Estado | 01 mar 2011
A presidente da Argentina, Cristina Kirchner, anunciou hoje que enviará ao Congresso um projeto de Lei de Propriedade de Terra para restringir a compra de terras por parte de estrangeiros.
---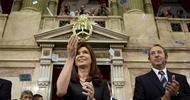 EFE | 01 mar 2011
A Argentina analisa um modelo legal aprovado no Brasil para limitar a propriedade estrangeira de terras, mas sem que uma lei deste tipo espante os investimentos, adiantou nesta terça-feira a presidente Cristina Kirchner.
---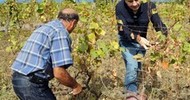 EFE | 01 mar 2011
O Governo da Geórgia optou por uma solução pouco ortodoxa para desenvolver a agricultura do país: atrair os descendentes dos bôeres holandeses que se estabeleceram no sul da África com terras a preços irrisórios e cidadania.
---
farmlandgrab.org
weekly provides a list of the latest postings to farmlandgrab.org by email each week
farmlandgrab.org
is an open-publishing website, initiated by GRAIN, tracking today's global land grab for food production and people's movements against it
to unsubscribe from the list, click
this link
to visit or post materials to the website, click
this link