Food crisis and the global land grab
farmlandgrab.org weekly | 09 Mar 2011
---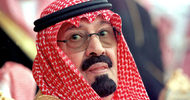 SPA | 09 Mar 2011
Sudan is top of the list of countries selected for Saudi investments, says Undersecretary of Saudi Arabia's Ministry of Agriculture
---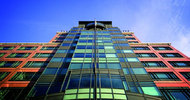 Reuters | 09 Mar 2011
"Politically the (Ukraine) government wants to reassure the population that these traders are not going to export grain while the population starves," says the European Bank for Reconstruction and Development.
---
Gulf News | 09 Mar 2011
Gulf states are following in the footsteps of China and looking beyond their shores to make heavy investments in agriculture
---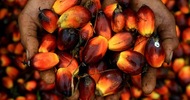 Guardian | 08 Mar 2011
Asian palm oil producers are being accused of cashing in on Africa in their search to expand production
---
Reuters | 08 Mar 2011
Company says it is "difficult to acquire land or farms overseas" but aims to set up 15 to 20 feed mills in South Asia and Central Africa over the coming five years.
---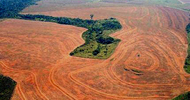 Reuters | 08 Mar 2011
"We don't invest in commodities; the trend is for them to fall. The value is in owning the land ... And we are not investing in land anywhere else in the world, except Brazil," says Daniel Ward of the Virginia Tech endowment
---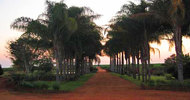 Bernama | 08 Mar 2011
Afrifresh manages 14 farms across South Africa, with over 3,000 hectares under irrigation, in addition to its export agency business.
---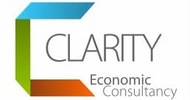 Zawya | 08 Mar 2011
The company is currently looking at concluding another deal in Africa as well as other opportunities on behalf of regional investors for large scale production of crops in areas such as Africa, Eastern Europe and the Balkans.
---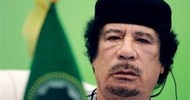 Interfax-Ukraine | 08 Mar 2011
The Verkhovna Rada's committee on agricultural policy and land relations is checking reports that Libyan leader Muammar Gaddafi is renting farmland in Ukraine
---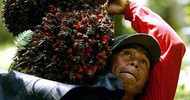 The Star | 07 Mar 2011
Felda Holdings, the world's largest estate owner, is in talks to buy up to 90,000ha of land across South-East Asia
---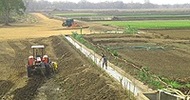 Yale e360 | 07 Mar 2011
Karuturi's 15 John Deere tractors plough 500 hectares a day on its 300,000 land concession in the Gambella region of Ethiopia. This is land clearance on a gigantic scale.
---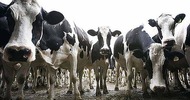 The Age | 06 Mar 2011
Foreign investment in Australia's food chain is increasing at a rate that is causing concern, and not just for people on the land.
---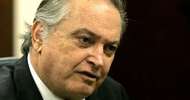 African Agriculture | 06 Mar 2011
Brazil is preparing rules that will block foreign governments, state-owned companies and speculators from buying agricultural land while allowing in "genuine" private sector investors.
---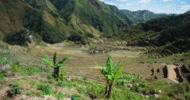 Emirates 24/7 | 05 Mar 2011
Investors from UAE, Saudi Arabia, Kuwait and Bahrain are currently planning to inrease investment in the agriculture sector of the Philippines as part of their government's food security programmes.
---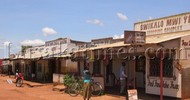 Saudi Gazette | 05 Mar 2011
Saudi company Menafea Holding intends to invest $125 million in a 5,000-hectare farm in Zambia.
---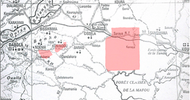 | 04 Mar 2011
Farm Lands of Guinea Limited controls nearly a quarter of a million acres of underutilized West African agricultural holdings under an agreement with the Ministry of Agriculture of Guinea.
---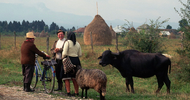 The Diplomat | 03 Mar 2011
Around one million hectares of Romania's farmland are in foreign hands, and the interest in investing in agricultural plots is growing.
---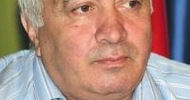 The Diplomat | 03 Mar 2011
Multinationals, foreign entrepreneurs and investment funds eying Romania as a place to develop have either bought up land as a place to develop agriculture, lease or land bank.
---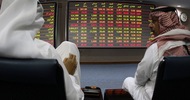 Reuters | 03 Mar 2011
Food investments may drive Qatar's sovereign wealth fund to look at Latin America as an important investment destination
---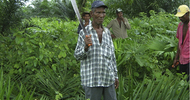 Development | 03 Mar 2011
The first issue of Development 54 starts the one year debate on sustainability by looking at the dilemma of the current global land grabs in Africa, Asia and Latin America.
---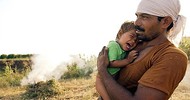 Governance Now | 02 Mar 2011
These 'food pirates' come with bags full of foreign direct investment and are moving swiftly where land is available, investing in crops that can be shipped back home.
---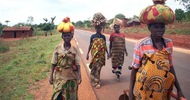 Fahamu | 02 Mar 2011
Principles for responsible agriculture investment are stock templates, designed to deflect the fallout from a growing number of media reports of land deals between investors and governments.
---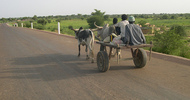 PARENA | 22 Feb 2011
The National Renaissance Party calls on the Government of Mali to publish a full list of beneficiaries of land and the areas granted to them.
---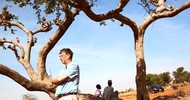 AllAfrica | 09 Feb 2011
Gates says many large land deals in Africa are beneficial, criticizes Western groups for holding them back, and says those who invest in Africa are the ones who are at risk.
---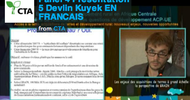 CTA | 28 Sep 2010
Presentation to the CTA Rural Development Briefing in Central Africa
---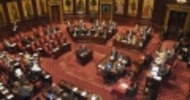 Sénat de Belgique | 04 mar 2011
Le Sénat de Belgique est en train de d'examiner un projet de resolution sur l'accaparement des terres
---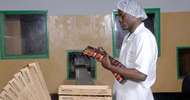 Jeune Afrique | 03 mar 2011
Fusions-acquisitions, achats de terres, coentreprises… Le continent attire des investisseurs venus de toute la planète, assurés d'y trouver la réponse à des besoins mondiaux en nourriture qui ne cessent d'augmenter. Tour d'horizon d'un grenier en devenir.
---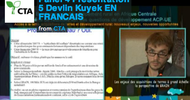 CTA | 28 sep 2010
Présentation au Briefing régional sur le développement rural en Afrique Centrale du CTA
---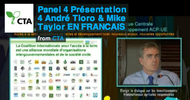 CTA | 28 sep 2010
Présentation de Michael Taylor (ILC) et André Tioro (ROPPA) au Briefing régional sur le développement rural en Afrique Centrale organisé par le CTA
---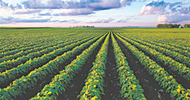 Página 12 | 08 mar 2011
Se entregarían 240 mil hectáreas para el cultivo a la empresa estatal china Heilongjiang Beidahuang. Antes de cosechar soja, el acuerdo ya cosecha críticas de parte de organizaciones comunitarias y ambientalistas.
---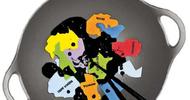 La Nación | 06 mar 2011
En 2010, China pasó de ser el 29° inversor extranjero en Argentina a ubicarse posiblemente como el tercero.
---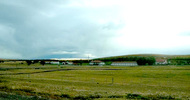 Urgente 24 | 04 mar 2011
En el Congreso hay mas de una decena de proyectos que limitan la compra de tierras argentinas. Los kirchner miraron hacia otro lado y de 170 millones de hectáreas agropecuarias de todo el país, 74,3 millones se encuentran concentradas en 4.000 dueños, la mayoría de ellos extranjeros.
---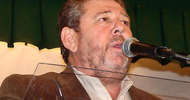 La Política Online | 03 mar 2011
El diputado del campo, Pablo Orsolini, afirmó que "los distintos proyectos presentados son similares, así que no será difícil ponerse de acuerdo".
---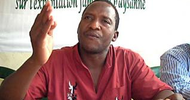 WSFTV | 08 feb 2011
La apropiación de tierras es bandolerismo de Estado
---
Why We Oppose the Principles for Responsible Agricultural Investment (RAI) | 13 Oct 2010
Translation of Document?Why We Oppose the Principles for Responsible Agricultural Investment (RAI)
---
Japanese :Responsibly Destroying the World's Peasantry" Olivier De Schutter, | 08 Jun 2010
Japanese translation of article of Olivier De Schutter "Responsibly Destroying the World's Peasantry".
---
International land deals in Africa Land grab or development opportunity? | 30 Nov 2009
?????????????????? ?????????????(2009)?AFJ?????
---
farmlandgrab.org
weekly provides a list of the latest postings to farmlandgrab.org by email each week
farmlandgrab.org
is an open-publishing website, initiated by GRAIN, tracking today's global land grab for food production and people's movements against it
to unsubscribe from the list, click
this link
to visit or post materials to the website, click
this link