Food crisis and the global land grab
farmlandgrab.org weekly | 05 Dec 2012
---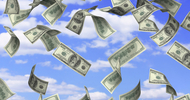 Bloomberg | 05 Dec 2012
Agricultural land represents an $8.4 trillion market, of which institutional investors own about $30 billion to $40 billion, according to Macquarie Agricultural Funds Management.
---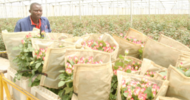 The Star | 05 Dec 2012
As losses from Karuturi's Ethiopian farm operations mount, over 3,000 workers from the company's flower farm in Kenya down their tools to protest non-payment of their salaries and poor working conditions.
---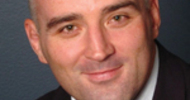 Bloomberg | 05 Dec 2012
Agricultural land represents an $8.4 trillion market, of which institutional investors own about $30 billion to $40 billion, according to Macquarie Agricultural Funds Management.
---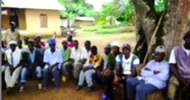 Green Scenery | 04 Dec 2012
Aggrieved landowners and land-users in Malen Chiefdom, Pujehun, call on Human Rights Commission to intervene against human rights violations by Paramount Chief and chiefdom authorities in Socfin operation area.
---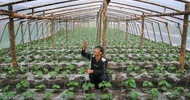 China Daily | 04 Dec 2012
More Chinese companies and individuals are looking for sources of growth in the rich land of Russia's Far East region.
---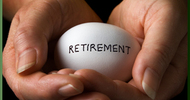 Nikkei | 04 Dec 2012
The results of pension funds' alternative investments have been passable so far. In the case of farmland, at the end of last year the average total annual return over a 10 year period was more than 10%.
---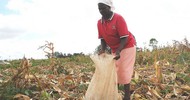 IPS | 04 Dec 2012
As African countries struggle to make use of their vast land resources to improve food production because of climate change, Qatar, like other Gulf States and emerging economies such as China, is leasing and buying land in Africa.
---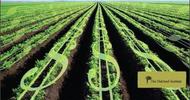 Oakland Institute | 04 Dec 2012
New report from Oakland Institute looks at private equity funds betting heavily on agriculture
---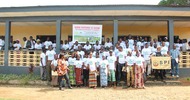 SDI | 03 Dec 2012
Over 150 community representatives from four counties in Liberia gathered to discuss their experiences and concerns regarding the impact of oil palm plantations on their livelihoods and communities.
---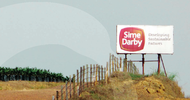 Basta! | 03 Dec 2012
A case study of Sime Darby operations in Liberia by Sophie Chapelle
---
Mercopress | 03 Dec 2012
Prices for farmland in Brazil surged by an average 14% a year to nearly quadruple over the past decade, well outpacing inflation and nearly matching gains made by São Paulo's blue-chip Ibovespa stock index, a new study shows.
---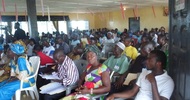 FrontPageAfrica | 02 Dec 2012
Citizens at a conference in Bopolu expressed strong opposition to planned oil-palm development by Sime Darby in Gbarpolu County.
---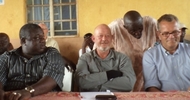 MALOA | 01 Dec 2012
Community members defy intimidation and arrests and appeal for international support in their struggle to stop SOCFIN from operating on lands the company acquired without their consent.
---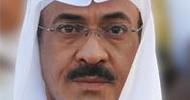 BNA | 01 Dec 2012
Shaikh Khalid said that the Arab countries have a serious desire to join the African market and benefit from the natural resources ready for investment, particularly in the agricultural field.
---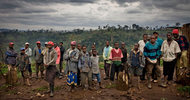 AkanimoReports | 30 Nov 2012
Major farmland investors such as banks and pension funds must stop facilitating land grabs, civil society groups on the eve of a global farmland investment conference in London on December 3-5, have said.
---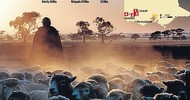 WSJ | 30 Nov 2012
"When things are mortgaged up to the hilt and the banks are involved then it's either bank ownership or foreign ownership," says South Australian sheep farmer Brian Wilson
---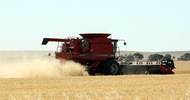 AAP | 30 Nov 2012
WA Australian Agriculture Minister Terry Redman can't shed light on reports a Chinese agricultural giant could buy up to $4 billion worth of prime farmland after snapping up some 30,000 hectares in the past month.
---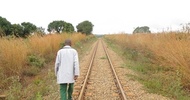 Brasil de Fato | 30 Nov 2012
A Brazilian megaproject in Mozambique is set to displace millions of peasants
---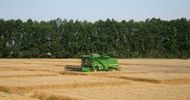 Agrimoney.com | 28 Nov 2012
The Black Sea farm operator revealed it had "expanded" the deal to swap land holdings after a collapse of nearly 50% in its Russian crop production.
---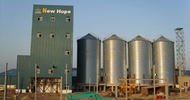 Reuters | 23 Nov 2012
Blackstone Group LP and China agribusiness company New Hope Group are through to the final round of bidding for Australia's largest poultry producer Inghams Enterprises, a deal that could be worth as much as A$1.4 billion
---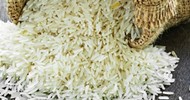 Daily Monitor | 23 Nov 2012
Part of the $210 million that the Pembani Remgro Infrastructure Fund and the Carlyle Group will invest in the Export Trading Group will be invested in Mbeya rice farms In Tanzania, where the group would cultivate rice and barley.
---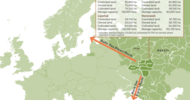 Agrimoney.com | 23 Nov 2012
Black Earth Farming lauded the Russian government's decision to keep grain export markets open, despite a poor national harvest, crediting it for helping the group achieve its best quarterly results as a listed company.
---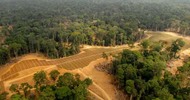 Gabon Review | 04 dec 2012
Alors que de nombreuses voix dénoncent l'usage abusif de l'huile de palme dans l'agro-industrie, le Gabon annonce vouloir devenir le 1er pays producteur d'huile de palme en Afrique et met en avant un million d'hectares de terres pour cela.
---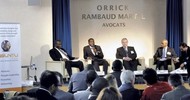 Challenges | 30 nov 2012
Une conférence vient de réunir à Paris 140 spécialistes du capital-investissement et des cadres de la diaspora africaine pour vendre le potentiel d'un continent en pleine révolution économique.
---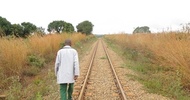 Brasil de Fato | 30 nov 2012
Au Mozambique, un méga projet menace de déplacer des millions de paysans
---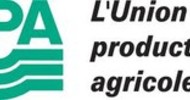 UPA | 29 nov 2012
Dans un deuxième rapport sur le phénomène d'accaparement des terres agricoles au Québec, l'Institut de recherche en économie contemporaine propose la création d'une Société d'aménagement et de développement agricole du Québec comme réponse à l'intérêt croissant des investisseurs privés pour notre patrimoine agricole.
---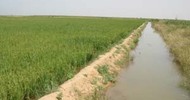 Maliactu | 29 nov 2012
Le Comité de suivi du contrat-plan 2008-2012 liant l'Etat, l'Office du Niger et les exploitants agricoles a tenu récemment sa 6è réunion dans les locaux de la direction générale de l'office.
---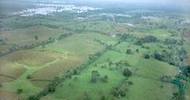 La Jornada | 30 nov 2012
Detrás de la iniciativa pueden verse los problemas que las empresas mineras, de energía eólica, turísticas y otras similares, igual que las instituciones estatales, están teniendo para ocupar las tierras de los ejidos y despojar a sus integrantes de su patrimonio.
---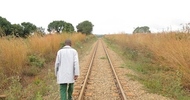 GRAIN | 30 nov 2012
El gobierno brasileño y el sector privado están colaborando con Japón para llevar a cabo un proyecto de agricultura en gran escala en el norte de Mozambique. El proyecto, llamado ProSavana, dispondrá de 14 millones de hectáreas de tierra para empresas brasileñas del agronegocio.
---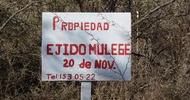 La Jornada | 29 nov 2012
Propone al Senado cambiar Ley Agraria.Dos días antes de dejar el gobierno, el presidente Felipe Calderón envió al Senado una iniciativa de reforma para agilizar la privatización de la propiedad ejidal.
---
Landgrab-Japan | 03 Dec 2012
??????????????????????????????????????????????????????????
---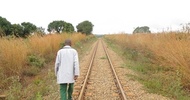 Brasil de Fato | 30 Nov 2012
Mega projeto brasileiro poderá deslocar milhões de camponeses em Moçambique.
---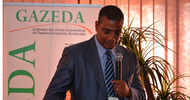 Governo de Moçambique | 28 Nov 2012
A estratégia para o desenvolvimento do "Corredor de Nacala" passa pela promoção de investimentos para o sector da agricultura de modo a garantir a coexistência de grandes plantações e a agricultura de pequena escala, através do estabelecimento de um mecanismo de mútuo apoio.
---
The great land rush

WhyPoverty | South Africa | 04 Dec 2012
farmlandgrab.org
weekly provides a list of the latest postings to farmlandgrab.org by email each week
farmlandgrab.org
is an open-publishing website, initiated by GRAIN, tracking today's global land grab for food production and people's movements against it
to unsubscribe from the list, click
this link
to visit or post materials to the website, click
this link