Food crisis and the global land grab
farmlandgrab.org weekly | 16 Mar 2011
---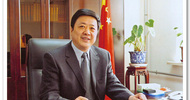 Fresh Fruit Portal | 15 Mar 2011
China's largest agricultural company plans to acquire 200,000 hectares of land in Argentina, Brazil, Venezuela, Australia, the Philippines, Zimbabwe and Russia in 2011.
---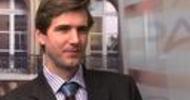 Reuters | 15 Mar 2011
French farm investor AgroGeneration aims to double its business in Ukraine and make a foray in Argentina.
---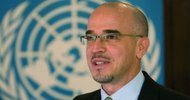 HowWeMadeItInAfrica | 15 Mar 2011
Responsible agricultural investment should recognise and respect land and related resource rights, says head of the research and information department at South Africa's Industrial Development Corporation
---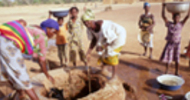 FAO | 14 Mar 2011
The FAO High Level Panel of Experts on Food Security and Nutrition held an online consultation on land tenure and international investments in agriculture from 24 January to 11 February 2011.
---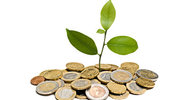 RePEc | 14 Mar 2011
Paper by Nadia Cuffaro (University of Cassino) and David Hallam (FAO)
---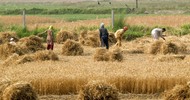 Pakistan Observer | 13 Mar 2011
Australian companies are interested in making investment in Pakistan's agriculture sector from production of crops to their processing and export.
---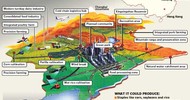 Emirates 24/7 | 12 Mar 2011
The UAE and other Gulf states in collaboration with Singapore companies are entering the Chinese agriculture market to ensure food security.
---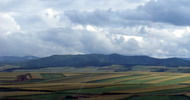 Dow Jones | 11 Mar 2011
Beidahuang, one of the China's leading vehicles for the purchase of foreign agricultural properties, will buy 200,000 hectares of farmland overseas this year, with Latin America and South East Asia as the target areas.
---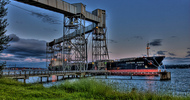 Bloomberg | 10 Mar 2011
About 60 Korean companies were involved in farming in 16 countries by the end of 2010, harvesting about 87,000 metric tons of grain from 24,000 hectares of farmland.
---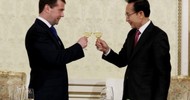 Yonhap | 10 Mar 2011
South Korea will set aside 40 billion won (US$35.8 million) to help local companies secure overseas farmland this year, the government said. Ten billion won will be paid directly to foreign governments supporting such investments.
---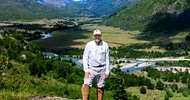 Fortune | 10 Mar 2011
The entrepreneur has a plan for land preservation that actually makes money. Now he just has to prove it.
---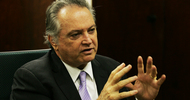 Commodity Online | 10 Mar 2011
Brazil is preparing rules that will block foreign governments, state-owned companies and speculators from buying agricultural land while allowing in "genuine" private sector investors.
---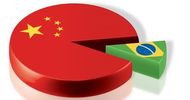 Wharton | 09 Mar 2011
Brazil's growing concerns reflect a larger rethinking on ownership of commodity production underway globally.
---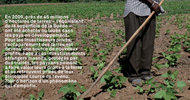 CNCD | 15 mar 2011
Un dossier réalisé par l'équipe d'Altermondes et reproduit dans demain le monde, mars-avril 2011
---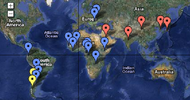 Marianne | 14 mar 2011
A l'heure où les flambées des prix des matières premières sont toujours à craindre, ce petit atlas Google Maps donne une idée de la « guerre des terres arables » dans le monde.
---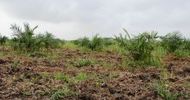 RTBF | 12 mar 2011
Un reportage au Bénin et à Rome de André Zaleski et Patrice Hardy de la Radio Télévision Belge Francophone
---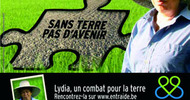 Catho.be | 09 mar 2011
Le 21 mars prochain, plusieurs ONG et réseaux organiseront un dialogue entre acteurs de la société civile et acteurs politiques belges et européens sur le thème de l'accès à la terre.
---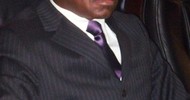 22 septembre | 03 fev 2011
« Pendant 78 ans, l'Office du Niger n'a pas pu aménager 100 000 ha. C'est un privé qui pourra le faire ? » Entretien avec Kassoum Denon.
---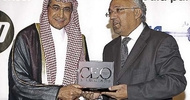 Urgente24 | 15 mar 2011
El Foro Multisectorial por la Tierra del Chaco denunció negociaciones entre el gobernador del Chaco, Jorge Capitanich, y el Grupo Al-Khorayef de Arabia Saudita, para la entrega de tierras públicas
---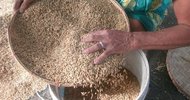 EFE | 14 mar 2011
El principal grupo agrícola de China, Heilongjiang Beidahuang Nongken Group, anunció hoy que adquirirá o arrendará 200.000 hectáreas de cultivo en países latinoamericanos como Brasil, Argentina y Venezuela, así como en Rusia, Filipinas, Australia y Zimbabue, informó el diario oficial "China Daily".
---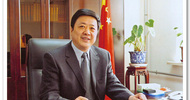 El Diario de Madryn | 14 mar 2011
El principal grupo inversor agropecuario de China planea adquirir tierras en la Argentina justo luego de que la presidenta haya manifestado el interés de regular la venta a extranjeros
---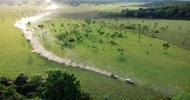 El Tiempo | 12 mar 2011
Desde hace cuatro años hay un 'boom' en las ventas de fincas en Colombia. Empresas, las principales compradoras. Y no solo nacionales.
---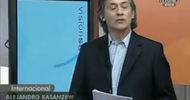 Visión Siete | 22 ago 2009
El incremento de las compras masivas de terrenos en África y otros continentes aumenta el riesgo de que los pobres se vean desposeídos o se les impida el acceso a la tierra y el agua. Informe de TV Pública, Argentina.
---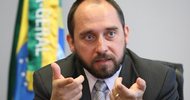 Estadão | 15 Mar 2011
O governo decidiu bloquear negócios de compra e fusão, por estrangeiros, de empresas brasileiras que detenham imóveis rurais no País.
---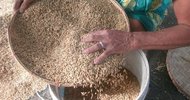 EFE | 14 Mar 2011
O principal grupo agrícola da China, Heilongjiang Beidahuang Nongken Group, anunciou nesta segunda-feira que adquirirá ou arrendará 200 mil hectares de cultivo em países latino-americanos como o Brasil, assim como em Rússia, Filipinas, Austrália e Zimbábue, informou o jornal oficial "China Daily".
---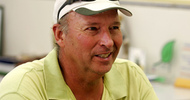 Globo | 10 Mar 2011
O governo prepara a flexibilização de tais restrições, já que o objetivo é apenas barrar movimento especulativo com a terra brasileira, como a compra de lotes por fundos de investimento ou investidores que não têm foco na produção.
---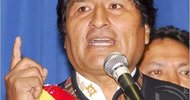 EFE | 09 Mar 2011
O governo boliviano ameaçou nesta quarta-feira expropriar no país cerca de um milhão de hectares de terras de brasileiros e menonitas, caso venha a ser confirmado que elas foram obtidas ilegalmente ou que não são usadas para produzir alimentos.
---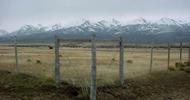 Adital | 09 Mar 2011
A disputa judicial entre a Companhia de Terras Sud Argentino, filial da Benetton na Argentina, e a comunidade Mapuche já segue há mais de quatro anos.
---
farmlandgrab.org
weekly provides a list of the latest postings to farmlandgrab.org by email each week
farmlandgrab.org
is an open-publishing website, initiated by GRAIN, tracking today's global land grab for food production and people's movements against it
to unsubscribe from the list, click
this link
to visit or post materials to the website, click
this link