Food crisis and the global land grab
farmlandgrab.org weekly | 23 Mar 2011
---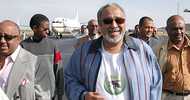 Bloomberg | 23 Mar 2011
The company leased 10,000 hectares in Ethiopia's western Gambella region for 60 years for $9.42 per hectare annually and plans to lease an additional 290,000 hectares from the government.
---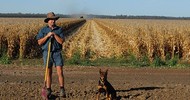 WeeklyTimesNow | 23 Mar 2011
For the sake of our farmers and our national food security, the Federal Government needs to get tough on Australia's foreign investment policy.
---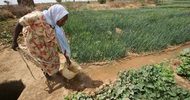 AFP | 23 Mar 2011
Unregulated large-scale land acquisition in south Sudan by foreign companies threatens the rights of the people, with an area bigger than Rwanda earmarked for use by outside businesses, a report from Norwegian People's Aid warns.
---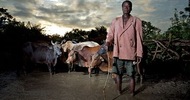 Constantly being forced to subsidize foodstuff items, wealthy Gulf countries and some Asian countries have launched ambitious programs to buy farmland around the world, to secure food production.
---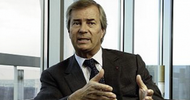 Awoko | 22 Mar 2011
Political turmoil over MP's nationwide broadcast inciting the people of Malen Chiefdom against the Government and the local Chiefs for having entered into a land deal with Luxembourg-based SOCFIN.
---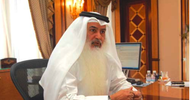 Bloomberg | 21 Mar 2011
Qatar's Hassad Food, a unit of the country's sovereign wealth fund, plans to purchase farmland in Turkey to grow crops and raise livestock, the company's chairman said.
---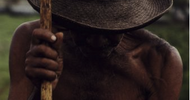 National | 21 Mar 2011
With nations such as China eyeing property all over the world, and with worries over food security growing, Brazil is discussing tightening laws that would make it harder for foreigners to purchase land.
---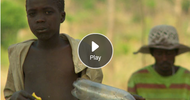 Guardian | 21 Mar 2011
Locals move out as international contractors seize opportunities offered by government to lease farmland at knockdown rates
---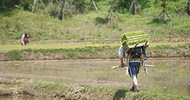 Conducive | 19 Mar 2011
How did this country turn from being one of the poorest post colonial states in the world to one of the largest land grabbers in recent years?
---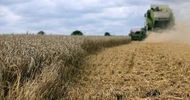 The Hurriyet | 18 Mar 2011
Hasat Hud, a state-supported Qatari company, wants to buy vast swaths of public land in Turkey to invest in agriculture and husbandry.
---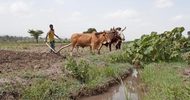 Guardian | 18 Mar 2011
What happens when you are forced to leave the land that has fed your family for generations? What is the impact of wealthy foreigners having access to the best agricultural land in a very poor country? These questions addressed in new Guardian film.
---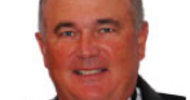 AllAbourFeed.net | 18 Mar 2011
Zuellig Group will set up a 30,000-hectare corn plantation in the Philippines to ensure that its own feed milling requirements are met.
---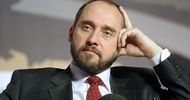 MercoPress | 17 Mar 2011
The Brazilian government now prohibits non-Brazilians from buying controlling shares of companies that own vast tracts of territory in the country, Attorney General Luiz Inacio Adams said this week.
---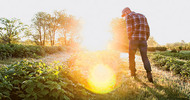 Macleans | 17 Mar 2011
Investors are buying Canadian agricultural land, betting that rising food prices, a ballooning global population and growing worldwide scarcities in farmland will mean a payoff for them.
---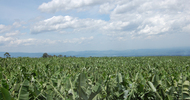 Reuters | 17 Mar 2011
Seeds, land and fertilizer are among the top places food and agriculture executives and economists said they would put their money, betting on global population growth.
---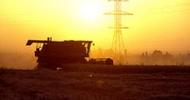 Landesa | 14 Mar 2011
With rising food and energy prices there is no reason to think that this rush to acquire agricultural land in the developing world will end anytime soon.
---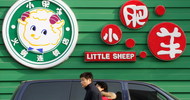 EJ Insight | 11 Mar 2011
China's Little Sheep Group says it plans to build a sheep farm in New Zealand in order to increase the supply of lamb for its hot pot restaurant chain business.
---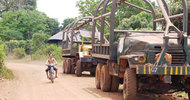 Awoko | 11 Mar 2011
Investment involves a 40-year lease agreement for the establishment of over 16,000 acres of an oil palm project.
---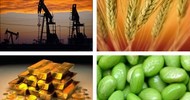 onValues | 13 Jan 2011
Holdings in productive assets such as farmland can be managed to a high degree of ESG performance, but require a commensurately high degree of investor expertise, says this report sponsored by the Swiss government
---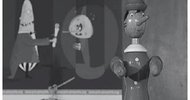 Survie | 21 mar 2011
Bolloré, premier des investisseurs français en Afrique, et Vilgrain, représentant de ces derniers, n'ont de cesse de vanter les bénéfices de leurs activités sur le continent pour les populations.
---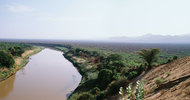 Survival | 21 mar 2011
Le gouvernement éthiopien a par ailleurs affecté 180 000 hectares de terres de la vallée de l'Omo à l'investissement agricole dont certaines se trouvent sur les territoires des tribus nyangatom, karo et mursi.
---
Le Hub Rural | 18 mar 2011
10 février 2011 : le Parti pour la renaissance nationale (PARENA) adresse au président de la République malienne un mémorandum en 24 points sur la cession des terres de l'Office du Niger aux investisseurs nationaux et étrangers. Ce mémorandum exhorte le Gouvernement à « publier la liste complète des bénéficiaires de terres à l'Office du Niger et les superficies qui leur ont été accordées. De même, les conventions d'établissement, les lettres d'accord,
---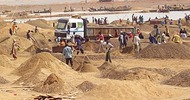 Hub Rural | 24 fev 2011
Chronologie d'une bataille entre le PARENA et l'Office du Niger au Mali
---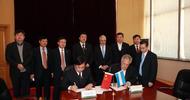 Comunicación Ambiental | 20 mar 2011
El gobierno de Río Negro firmó un convenio con una empresa estatal china en el que compromete 250.000 hectáreas de tierras para la plantación de soja, trigo, viñas y maíz. La provincia patagónica pondrá a disposición de la empresa Heilongjiang Beidahuang –representada en Argentina por Strong Energy- unas 3000 hectáreas sin costo alguno.
---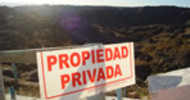 Parlamentario | 19 mar 2011
Una ley que limite la venta de tierras a inversionistas extranjeros fue la promesa de Cristina Kirchner. Existen 9 proyectos de ley en Diputados que prevén un régimen de la propiedad privada. Sin embargo, durante 2010 no llegó a debatirse en el recinto por decisión del oficialismo.
---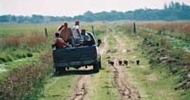 El Periódico Austral | 17 mar 2011
La discusión parlamentaria para regular la propiedad de la tierra en Argentina podría convertirse en un tema estratégico desde lo geopolítico.
---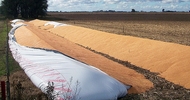 Reuters | 17 mar 2011
Brasil prohibió que inversionistas extranjeros adquieran o se fusionen con empresas locales que posean tierras cultivables, en otro intento por frenar la inversión externa en zonas agrícolas productivas.
---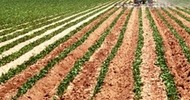 Notibonaerense.com | 16 mar 2011
Desde el bloque de la UCR en la Cámara de Diputados de la Provincia buscan crear un "Reglamento para la venta de tierras bonaerenses a personas físicas y jurídicas extranjeras", con el fin de limitar la adquisición de extensiones por personas de otros países.
---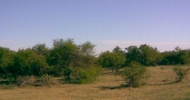 El Argentino | 16 mar 2011
Es indispensable que el país y también a nivel provincial se cuente con una norma que permita realizar un efectivo, firme y constante control sobre las operaciones inmobiliarias en el sector rural, que muchas veces involucran recursos fundamentales como el agua y el monte nativo.
---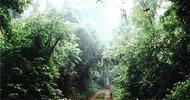 O Estado de S.Paulo | 21 Mar 2011
Já vão longe os tempos em que a posse de terras em áreas diversas do território nacional poderia ser considerada como reserva de valor por pessoas físicas ou jurídicas, transferindo-se do presente para o futuro o potencial produtivo de uma propriedade rural.
---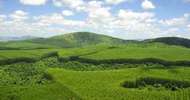 O Estado de S.Paulo | 20 Mar 2011
Os limites impostos para a compra ou o arrendamento de terras por estrangeiros no País são apontados pelo grupo de trabalho coordenado pela Secretaria de Assuntos Estratégicos (SAE) como o principal obstáculo à captação de dinheiro para plantar florestas no Brasil.
---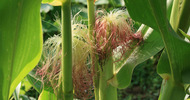 O Estado de S. Paulo | 17 Mar 2011
Será de 30 quilômetros quadrados (3 mil hectares) a extensão máxima de terras que empresas com capital estrangeiro poderão comprar ou arrendar no Brasil, segundo proposta em debate no governo.
---
farmlandgrab.org
weekly provides a list of the latest postings to farmlandgrab.org by email each week
farmlandgrab.org
is an open-publishing website, initiated by GRAIN, tracking today's global land grab for food production and people's movements against it
to unsubscribe from the list, click
this link
to visit or post materials to the website, click
this link