Food crisis and the global land grab
farmlandgrab.org weekly | 30 Mar 2011
---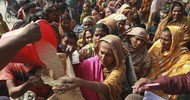 Financial Express | 30 Mar 2011
The move comes after two fact-finding missions led by the foreign secretary last year found farming in the so-called dark continent "exceedingly lucrative" for Bangladeshi investors.
---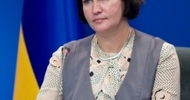 ForUm | 30 Mar 2011
First Deputy Head of Presidential Administration Iryna Akimova said that foreign nationals should be eligible for the privatization of agricultural land in Ukraine.
---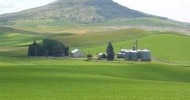 MercoPress | 30 Mar 2011
President Jose Mujica said that private land sales will be honoured but under no conditions will sovereign funds or foreign countries be allowed to purchase land in Uruguay as is happening in Africa.
---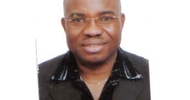 Daily Trust | 29 Mar 2011
In Nigeria today, foreign acquisition of arable agriculture land has become a hot and widely discuss issue.
---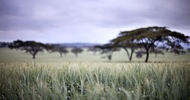 Wall Street Journal | 29 Mar 2011
Higher land prices are here to stay; an additional inflationary tailwind for the already rising cost of food.
---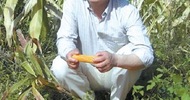 Joong Ang Daily | 28 Mar 2011
Lee Woo-chang set up a farming company called KomerCN in Cambodia in December 2008 to grow corn for export to Korea on 21 ha. He now wants to expand the farm to 13,000 ha.
---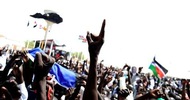 AFP | 27 Mar 2011
Sudanese officials have set aside 17,000 hectares of land in White Nile state for an Egyptian meat project.
---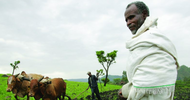 Anyuak Media | 27 Mar 2011
A land grab is taking place all across Africa, a transfer of control unprecedented in the post-colonial era.
---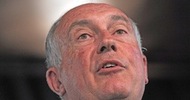 Stock & Land | 27 Mar 2011
World food security fears may be driving the foreign rush to buy Australian farmland and agribusinesses, says Nationals' leader, Warren Truss.
---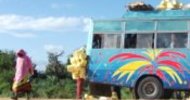 IDS | 25 Mar 2011
A new report is released this week to coincide with the forthcoming international conference on the global land grab to be held at IDS, University of Sussex.
---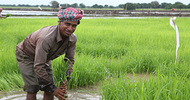 IRIN | 25 Mar 2011
Foreign investors are leasing vast tracts of land in Ethiopia
---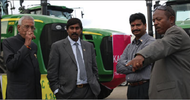 CounterCurrents | 25 Mar 2011
One of the problems with so-called 'land grabs' is secrecy. Most of the contracts that seal such deals are hidden from public scrutiny, which makes it very hard to establish what is really going on.
---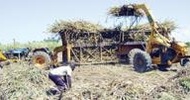 News on Sunday | 25 Mar 2011
Mauritius has access to more than 120,000 hectares of farming land in Mozambique and an expression of interest from potential agricultural entrepreneurs was launched last year.
---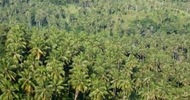 Ecologist | 25 Mar 2011
Indonesia's move to bring in a two-year moratorium on new palm oil plantations has seen agribusiness giants like Sime Darby switch expansion plans to Cameroon, Ghana and Liberia.
---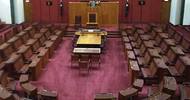 Sydney Morning Herald | 24 Mar 2011
Parliament is calling on the Productivity Commission to review the recent surge in foreign investment in farming, focusing on its effects on the economy and food security.
---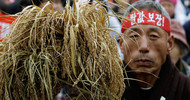 Korea Herald | 24 Mar 2011
The government and companies are joining hands to expand the country's overseas farming bases, establish a direct import channel and modernize agricultural production and distribution.
---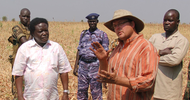 Bloomberg | 24 Mar 2011
Foreign investors are buying large tracts of land in Southern Sudan that add up to an area larger than Rwanda, threatening food supplies and stability in the region.
---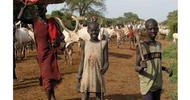 NPA | 23 Mar 2011
Four months before South Sudan becomes an independant nation nine percent of the country has been targeted by investors, a Norwegian People's Aid report reveals.
---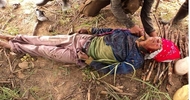 Upside Down World | 23 Mar 2011
Internationally-funded Guatemalan palm oil and sugar cane interests evict Mayan Qeqchi families from their historic lands, destroying homes and crops, killing one, injuring more, while thousands are without food or shelter.
---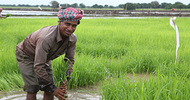 IRIN | 29 mar 2011
L'Ethiopie ne supporte guère les critiques concernant sa politique de location de terres à grande échelle.
---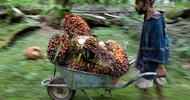 24H dans le Pacifique | 28 mar 2011
Le groupe malasien Rimbudan Hijau vient d'annoncer son intention de se lancer dans l'huile de palme après l'acquisition de milliers d'hectares de terres coutumières dans la province de Nouvelle-Bretagne orientale.
---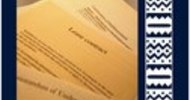 IIED | 25 mar 2011
Analyse juridique de douze contrats d'acquisition foncière dans différents pays d'Afrique
---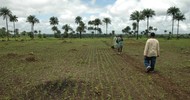 RFI | 11 mar 2011
Reportage de Mehdi Meddeb
---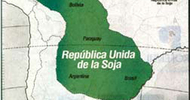 Bolpress | 28 mar 2011
Agroindustriales extranjeros compraron o arrendaron más de un millón de hectáreas de tierra en Bolivia en los últimos años. Los brasileros habrían adquirido cerca de 700 mil hectáreas; los argentinos, 100 mil hectáreas; y menonitas y japoneses, otras 200 mil has.
---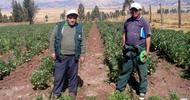 Hoy Corrientes | 27 mar 2011
Los ejes que en que se centra la mesa son el Ibera es un patrimonio de los correntinos, la negativa al proyecto Ayuí Grande y a la extranjerización de la tierra
---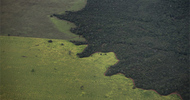 Agronoticias | 28 Mar 2011
Oficialmente, segundo o Sistema Nacional de Cadastro Rural do Incra (Instituto Nacional de Colonização e Reforma Agrária), 844 mil hectares estão sob o controle dos "gringos", seja através de arrendamento ou mesmo de aquisições feitas por empresários rurais, grupos ou corporações internacionais.
---
farmlandgrab.org
weekly provides a list of the latest postings to farmlandgrab.org by email each week
farmlandgrab.org
is an open-publishing website, initiated by GRAIN, tracking today's global land grab for food production and people's movements against it
to unsubscribe from the list, click
this link
to visit or post materials to the website, click
this link