Food crisis and the global land grab
farmlandgrab.org weekly | 06 Apr 2011
---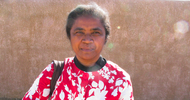 farmlandgrab.org | 06 Apr 2011
An interview with Mamy Rakotondrainibe, an activist with the Collectif pour la Défense des Terres Malgaches, about the struggle against land grabbing in Madagascar.
---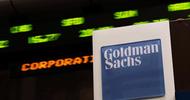 Moscow Times | 06 Apr 2011
News that the Russian government is working with Goldman Sachs to set up a $10 billion private equity fund, part of which will be allocated to agribusiness, underscores that Russian agriculture is again on investors' minds.
---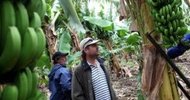 SW Radio Africa | 05 Apr 2011
If a similar case arises when land invasions happened during the time that a bilateral investment agreement has been signed, then the outcome in South Africa might be quite different, says South African lawyer
---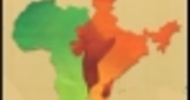 Economic Times | 05 Apr 2011
Several Indian companies have planned huge investments in the African mining and agriculture sectors, buoyed by the prospects of high returns, on the back of rich resources and low labour and input costs, stakeholders maintain.
---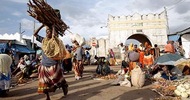 Guardian | 04 Apr 2011
Foreign investments help Ethiopia to develop, and provide knowledge, skills and taxes, says Ethiopia's Ambassador to the UK.
---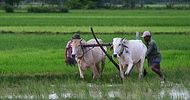 The Broker | 04 Apr 2011
The issue of land grabbing has been on the agenda for some years now, but it seems that the academic focus is changing.
---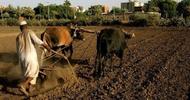 AFP | 04 Apr 2011
Around 800 farmers protested Friday against a government decision to seize land from a village in Gezira state, Sudan's agricultural heartland, without compensating the owners, witnesses said.
---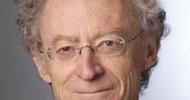 Sydney Morning Herald | 03 Apr 2011
Prime minister's adviser on science and innovation wants Australian companies to consider buying land in Mozambique to counterbalance foreign purchases of farming land in Australia and shore up Australia's food supply.
---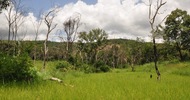 FLGI | 01 Apr 2011
On October 25, 2010 the company signed a Protocol d'Accord with the Ministry of Agriculture to survey and map additional underutilized land in Guinea estimated to be up to 1.5 million hectares of combined area and prepare it for third party development under 99-year leases.
---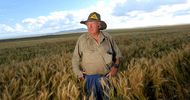 The Land | 01 Apr 2011
The Australian Parliament has moved to quell some of the anxieties surrounding a perceived foreign buy-up of local land, last week passing a motion regarding foreign ownership of agricultural land and agribusiness.
---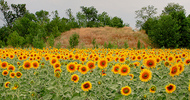 Agrimoney | 01 Apr 2011
Investors pour $140m into an acquisition warchest raised by Kernel Holding, and $250m to support expansion plans at farm operator Mriya Agro.
---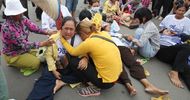 The Guardian | 31 Mar 2011
Vast tracts of farmland in poor nations being gobbled up by foreign investors could undermine small farmers' rights and food security in the host countries
---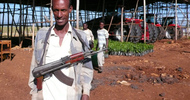 ARTE | 04 avr 2011
Comment les pays riches et la finance internationale font main basse sur les terres arables du monde. Une remarquable enquête sur un phénomène qui s'accélère, de l'Arabie Saoudite à l'Uruguay, des États-Unis à l'Éthiopie. À ne pas manquer le mardi 19 avril 2011 à 20:40 sur ARTE France.
---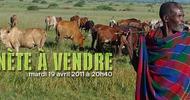 BSC News | 03 avr 2011
La planète est à vendre: effrayante réalité que nous montre Alexis Marant dans un judicieux documentaire "Planète à vendre" que vous pourrez voir sur Arte le mardi 19 avril 2011.
---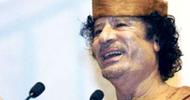 Le Financier | 02 avr 2011
Alors que les missiles Tomahawks tombent sur la Libye, les activités économiques et financières du clan Kadhafi continuent normalement en Afrique et au monde entier.
---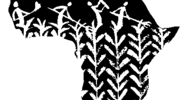 Alternatives Economiques | 31 mar 2011
Entretien avec Ambroise Mazal, chargé de mission au CCFD-Terre solidaire
---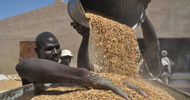 TerraEco.net | 30 mar 2011
Depuis trois ans, le gouvernement malien attribue les champs des agriculteurs à des investisseurs privés et étrangers, notamment libyens. Mais les habitants de la boucle du Niger tentent de reprendre leur bien, femmes en première ligne.
---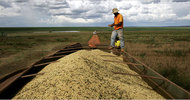 AFP | 30 mar 2011
Un secteur en progression constante est l'achat direct ou indirect de terres brésiliennes pour l'agriculture, surtout pour la production de soja.
---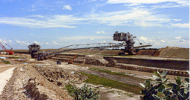 Nouvelle Solidarité | 30 mar 2011
Les responsables soudanais ont déclaré que 17000 hectares de terre dans l'Etat du Nil blanc ont été réservés au projet de production de viande pour l'Egypte
---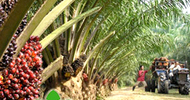 AGP | 13 mar 2011
Le groupe singapourien Olam démarre en octobre prochain, un projet de 300 000 hectares de palmiers à huile. Le ministère de l'Agriculture lance une opération d'identification des populations rurales en vue de leur expropriation.
---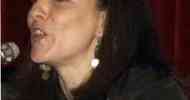 Actualidad y Política | 03 abr 2011
La diputada nacional Verónica Benas (PARES-Santa Fe) es autora de una iniciativa que pretende regular la extranjerización de la tierra y que será tratado en el Congreso este año, junto a otros siete que versan sobre la misma problemática.
---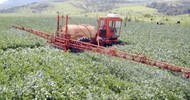 ABC | 03 abr 2011
SAO PAULO. China planea invertir unos 10 mil millones de dólares en la producción, acopio y transporte de soja (soya) en Brasil para asegurarse la provisión del producto del que es el principal importador mundial, informó este domingo la prensa local.
---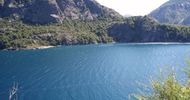 El Argentino | 31 mar 2011
El ministro de Agricultura, Julián Domínguez, aseguró ayer que el proyecto que enviará el Poder Ejecutivo al Congreso está avanzado.
---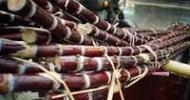 International Land Coalition | 15 mar 2011
A diferencia de hace décadas, en esencia el proceso de concentración no se hace de manera violenta e ilegal. No es necesario hacerlo así: a lo largo de los últimos quince años los gobiernos han construido conscientemente las instituciones que permiten esta gran concentración.
---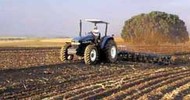 Diario de Cuiaba | 27 Mar 2011
O levantamento do Incra aponta também que Mato Grosso é o que apresenta maior concentração de terras por proprietários de fora do país. Isto quer dizer que, com o passar do tempo, o interesse pelo território aumentou e a introdução do capital de outros países estabeleceu uma competição com os produtores nacionais.
---
farmlandgrab.org
weekly provides a list of the latest postings to farmlandgrab.org by email each week
farmlandgrab.org
is an open-publishing website, initiated by GRAIN, tracking today's global land grab for food production and people's movements against it
to unsubscribe from the list, click
this link
to visit or post materials to the website, click
this link