Food crisis and the global land grab
farmlandgrab.org weekly | 27 Apr 2011
---
Foreign Policy | 27 Apr 2011
From the Middle East to Madagascar, high prices are spawning land grabs and ousting dictators. Welcome to the 21st-century food wars.
---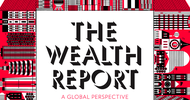 Knight Frank | 27 Apr 2011
Agricultural land is once again attracting global investors but the sector is far from risk free.
---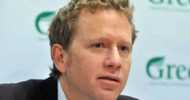 Scoop | 26 Apr 2011
With commodity prices at record highs, New Zealand must protect its global advantage by keeping New Zealand land for New Zealand citizens, permanent residents and companies, Green Party Co-leader Dr Russel Norman said today.
---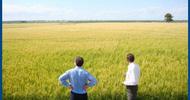 Reuters | 26 Apr 2011
Inflows of private capital in agriculture worldwide are expected to more than double to around $5 billion to $7 billion in two years as rising food prices spur investments in farm land and production facilities.
---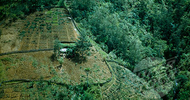 ACT NOW! | 24 Apr 2011
The PNG Lands Department has vowed to take action on land deals in Papua New Guinea - deals in which control of more than 5 million hectares of land, 10% of PNGs land mass, has been taken away from local people and given to corporations.
---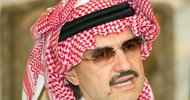 AFP | 24 Apr 2011
Saudi billionaire Prince Alwaleed bin Talal announced Sunday an agreement has been reached on returning most of his disputed agricultural land in Egypt -- 30,000 out of 40,000 hectares -- back to the government.
---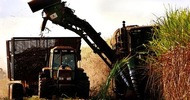 Arabian Business | 24 Apr 2011
The UAE plans to hold further talks with officials from Australia with a view to invest in farmland as part of its plan to tackle food security.
---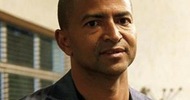 Reuters | 22 Apr 2011
Moise Katumbi, governor of mineral-rich Katanga province in the Democratic Republic of Congo, has offered 14 million hectares of farmland to large-scale farmers to boost agriculture.
---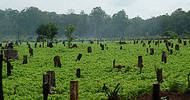 Vietiane Times | 22 Apr 2011
The granting of land leases and concessions for some investment projects is unacceptable, as some projects negatively impact on the environment and livelihoods of local people.
---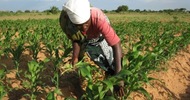 Toward Freedom | 21 Apr 2011
The World Bank Group, despite its claim to be promoting 'responsible agricultural investment' is fully behind the land grabbing in Africa
---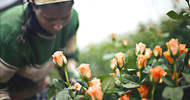 Pambazuka News | 20 Apr 2011
The World Food Program intends to buy some of the grain produced in Ethiopia by foreign investors in order to assist hungry people. Ironically, this group of intended food aid recipients will include those working to produce it in the first place. Ethiopia's government is calling this sustainable development.
---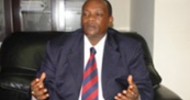 The Reporter | 18 Apr 2011
"The farmland that we are transferring to foreign investors is not the land that is being used by the locals," asserts Yaregal Aysheshum, former president of the Benshangul Gumuz Regional State in Ethiopia
---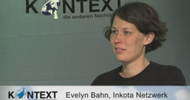 Kontext TV | 28 Mar 2011
Since the food and financial crisis in 2008, a race for arable land has started worldwide. States, corporations, banks and funds of rich countries buy up large chunks of land to produce agrofuels and grow crops for food - or just to speculate.
---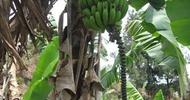 MTM | 27 avr 2011
Un documentaire dénonçant les conditions de travail et l'accaparement de terres par la Société PHP, producteur de banane au Cameroun, a été interdit de projection.
---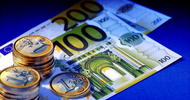 Daily Bourse | 26 avr 2011
Le Groupe devient bénéficiaire après trois années d'exploitation et initie ses premiers projets de développement en Amérique Latine
---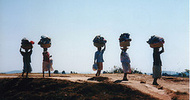 justmad.canalblog.com | 21 avr 2011
Cet article informe sur des réalités du foncier peu connues sur lesquelles les autorités seraient en train de préparer des projets de lois et interpelle les responsables pour que les décisions prises n'aggravent pas la précarité des Malgaches démunis.
---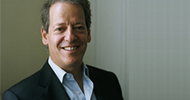 Humanité | 19 avr 2011
Arte diffuse une longue et passionnante enquête d'Alexis Marant (Capa) sur un juteux business?: l'achat des terres agricoles au nom du fric plus que de la bataille contre la faim.
---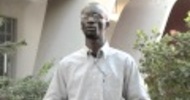 YouTube | 15 avr 2011
Iba Mar Faye sociologue à l'IPAR Sénégal dresse un portrait de l'accaparement des terres au plan international et prend l'exemple de l'Afrique de l'ouest et du Sénégal.
---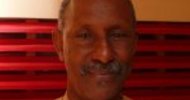 IPAR | 04 mar 2011
"Notre proposition, c'est d'aménager nous-mêmes ces terres."
---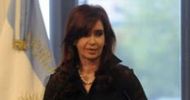 Página 12 | 27 abr 2011
El proyecto, cuya presentación había adelantado la Presidenta en la apertura de las sesiones ordinarias en marzo, contempla un límite del 20 por ciento de la totalidad de las tierras del país en manos extranjeras y un tope de mil hectáreas para cada propietario no argentino.
---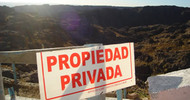 Parlamentario | 23 abr 2011
La iniciativa prevé poner límites a la compra por parte de personas residentes en el extranjero de tierras en nuestro país y apunta fundamentalmente a extensos terrenos patagónicos que son buscados por su alto potencial.
---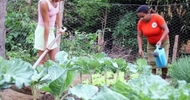 IPS | 22 abr 2011
"La crisis internacional del capitalismo tuvo un efecto contrario en Brasil puesto que, para protegerse, los capitalistas internacionales corrieron a Brasil para invertir en la compra de tierras y en proyectos energéticos," dijo João Pedro Stédile, dirigente del Movimiento de los Trabajadores Rurales Sin Tierra (MST)
---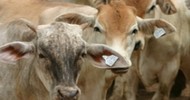 Hoy Corrientes | 20 abr 2011
Con una ganadería que creció, en los últimos 30 años casi 500.000 cabezas bovinas anuales, suelos ricos en fósforo y tierras a valores que no se consiguen, ganaderos e inversores uruguayos apuestan a producir carne en Paraguay.
---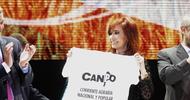 La Voz del Interior | 20 abr 2011
En un acto de fuerte color político que tuvo por objetivo seducir a productores rurales y donde insistió en lograr "la nueva ruralidad", la presidenta Cristina Fernández de Kirchner anunció ayer un proyecto de ley para limitar la compra de tierras por parte de extranjeros.
---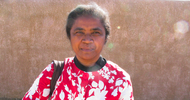 farmlandgrab.org | 06 abr 2011
Mamy Rakotondrainibe, un activista clave del Collectif pour la Défense des Terres Malgaches, explica la lucha contra el acaparamiento de tierras en Madagascar
---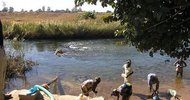 ANGOP | 27 Apr 2011
A empresa chinesa procedeu à apresentação, em Menongue, província do Kuando Kubango, do projecto de produção de arroz, a ser implementado na comuna do Longa
---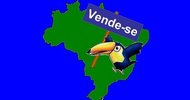 Jornal do Comércio | 20 Apr 2011
De outro modo, deve-se evitar esta ofensiva que ameaça a soberania do Brasil sobre o seu próprio território. As nossas riquezas pertencem aos brasileiros e não devem ser distribuídas ou vendidas por preço vil entre essa legião de estrangeiros que avança a passos largos em nosso território com vantagens surpreendentes.
---
farmlandgrab.org
weekly provides a list of the latest postings to farmlandgrab.org by email each week
farmlandgrab.org
is an open-publishing website, initiated by GRAIN, tracking today's global land grab for food production and people's movements against it
to unsubscribe from the list, click
this link
to visit or post materials to the website, click
this link