Food crisis and the global land grab
farmlandgrab.org weekly | 04 May 2011
---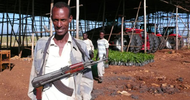 Bloomberg | 04 May 2011
Ethiopia slashed the size of Karuturi's land concession that was larger than Luxembourg on concern it was too big for a single company to manage and to enable an annual migration of antelope, the government said.
---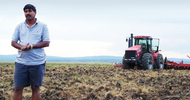 ARTE | 03 May 2011
Film traces the story of the current mad race for control of farmlands, and the consequences it could have if nothing is done to protect the interests of small farmers and developing countries.
---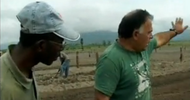 Bloomberg | 03 May 2011
Vital Capital Investments LP, the private-equity firm that invests in housing and agriculture businesses in Africa, said it raised more than $250 million for its first fund.
---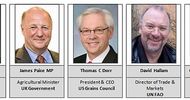 Terrapinn | 03 May 2011
The 4th annual Agriculture Investment Summit is the leading conference where end investors come together to debate investing in agriculture as an asset class.
---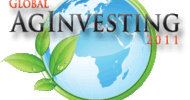 Soyatech | 03 May 2011
Global AgInvesting 2011 will bring together leading global ag-sector end-investors, ag-managers, academics, policy experts and agribusiness industry executives to explore the opportunities and challenges of investing in agriculture.
---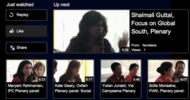 IDS | 03 May 2011
Videos from the International Conference on Global Land Grabbing, Institute for Development Studies, University of Sussex, UK, 6 - 8 April 2011
---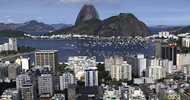 The National | 02 May 2011
Company's chief operating officer expected to return next month to look at agriculture investments.
---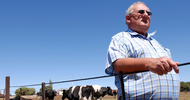 Guardian | 01 May 2011
Other countries believe their agricultural expertise can kickstart an agrarian revolution across the African continent
---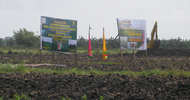 Jakarta Post | 30 Apr 2011
Hunting grounds and forests will be handed over for nothing unless development promises are translated into compensation that provides remedies for the economic, social, cultural and environmental impacts of the MIFEE project on local people, according to Sawit Watch in Indonesia
---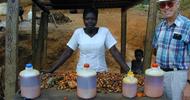 Commodity Online | 30 Apr 2011
Southeast Asian palm oil firms like Malaysia's Sime Darby and Singapore's Golden Agri Resources are backpacking to Africa, in what could be the planet's next trend-setter in inter-continental resource trade.
---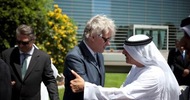 The National | 29 Apr 2011
"It's criminal that available land that can be properly irrigated and cultivated in a modern sense, where new techniques are tried and taught to local farmers, is not yet put into production," says Bob Geldof.
---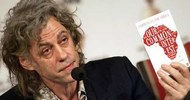 Gulf News | 29 Apr 2011
Richer countries that are investing in land abroad for food cultivation should also educate the poor about agricultural methods, so that food production can be increased to a level at which poor people can produce enough for investing countries as well as themselves, says Bob Geldof.
---
Asia Sentinel | 29 Apr 2011
A new report from the Samsung chaebol advocates a Korean domestic and international food revolution
---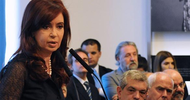 MercoPress | 28 Apr 2011
President Cristina Fernández de Kirchner made the announcement during a televised speech at Government House saying she was sending a bill to Congress which will cap land ownership for foreigners.
---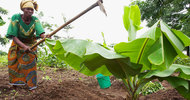 TEF | 08 Apr 2011
Nigeria's Heirs Holdings Ltd. completes investment in Mtanga Farms, a 2,200 ha farming operation at the heart of Tanzania's national initiative to combat food insecurity.
---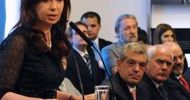 Sicavonline | 28 avr 2011
La présidente argentine Cristina Kirchner souhaite contenir à 20% la part de propriétaires terriens étrangers en Argentine en limitant la taille des propriétés agricoles.
---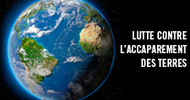 PS.be | 26 avr 2011
La sénatrice belge Olga Zrihen vient de gagner une bataille dans son combat contre l'accaparement des terres des pays en développement par des pays tiers ou des sociétés commerciales.
---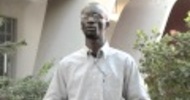 YouTube | 15 avr 2011
Iba Mar Faye sociologue à l'IPAR Sénégal dresse un portrait de l'accaparement des terres au plan international et prend l'exemple de l'Afrique de l'ouest et du Sénégal.
---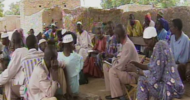 RTBF | 30 nov 2010
Dans le cadre du sommet de l'ONU sur les objectifs du Millènaire, une équipe de la RTBF s'est rendue au Mali où l'Etat a cedé des terres cultivables à l'Etat Libyen
---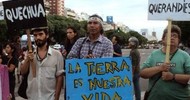 Blog de Darío Aranda | 01 may 2011
Empresarios y gobiernos extranjeros no necesitan comprar tierras de Argentina para explotarlas según su necesidad. El gobierno de Río Negro firmó en octubre de 2010 un acuerdo con China para sembrar 240 mil hectáreas, el doble de la actual superficie rionegrina dedicada a la agricultura, considerada por el oficialismo provincial como "la iniciativa más importante de la historia provincial".
---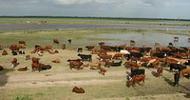 International Land Coalition | 11 abr 2011
Las empresas, de propiedad brasileña, River Plate S.A. y BBC S.A., cayeron en una intervención durante una operación secreta llevada a cabo por las autoridades del país y por las autoridades indígenas en la región del Chaco (norte de Paraguay).
---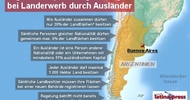 ALP | 29 Apr 2011
Neue Behörde soll Einhaltung der Regelung überwachen
---
farmlandgrab.org
weekly provides a list of the latest postings to farmlandgrab.org by email each week
farmlandgrab.org
is an open-publishing website, initiated by GRAIN, tracking today's global land grab for food production and people's movements against it
to unsubscribe from the list, click
this link
to visit or post materials to the website, click
this link