Food crisis and the global land grab
farmlandgrab.org weekly | 11 May 2011
---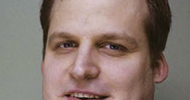 Gulf Times | 11 May 2011
Non-renewable water sources, such as lakes and aquifers, will not withstand significant foreign investment and intense agricultural production.
---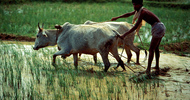 Financial Express | 11 May 2011
The government of Bangladesh has also been looking for farmland abroad -- in Burma, Kenya, Uganda
---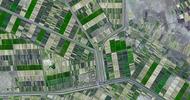 Sudan Tribune | 10 May 2011
Authorities arrest dozens of demonstrators and prevent journalists from reaching the area, while the office of Sudan's 2nd Vice president Ali Osman Taha denies reports that he has agreed to grant Egyptian farmers one million acres.
---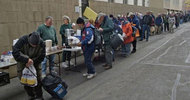 USFSA | 09 May 2011
Groups from across the U.S. are highlighting the dangers in a convergence of some of the world's leading agribusiness and investment firms at a Chicago conference that starts today.
---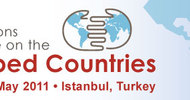 FAO | 09 May 2011
FAO side-event in the margins of the 4th United Nations Conference on the Least Developed Countries (LDC-IV) in Istanbul, Turkey, on 11 May 2011
---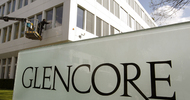 Al Jazeera | 09 May 2011
The world's largest commodities trader and major farmland owner is issuing a stock sale, and critics say the firm causes spikes in food prices.
---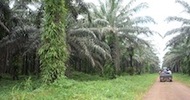 IPS | 09 May 2011
Increasing industrial production of oil palm in sub-Saharan African countries, carried out by foreign corporations, is destroying the livelihoods of thousands of Africans and the biodiversity of ecosystems.
---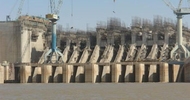 SUNA | 09 May 2011
The Arab Investment and Export Credit Guarantee Corporation has pledged to exert more efforts to expand its operations in Sudan and to cover exports' security and credit at the level of all Arab investors in Sudan.
---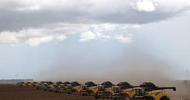 Reuters | 09 May 2011
Brazil may start leasing farm land to foreigners to find a way around new legal restrictions on land sales and attract more foreign investment, the agriculture minister said.
---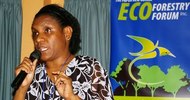 ACT NOW! | 06 May 2011
SABLs have been used to take control of over 5 million hectares of land away from local people in the last few years. This means more than 10% of Papua New Guinea's total land mass is now under the control of corporations.
---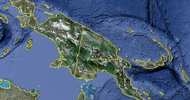 Mongabay | 06 May 2011
The government of Papua New Guinea suspended its Special Agricultural and Business Leases program which has granted concessions to mostly foreign corporations across 5.2 m ha of community forest land
---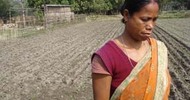 Water Channel | 06 May 2011
Are land and water rights for real? How can they be guaranteed in the face of the insurmountable bargaining power that big corporations seem to posses?
---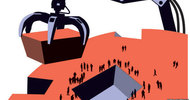 The Economist | 05 May 2011
When land deals were first proposed, they were said to offer the host countries four main benefits: more jobs, new technology, better infrastructure and extra tax revenues. None of these promises has been fulfilled.
---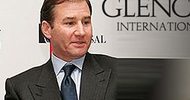 Agrimoney | 05 May 2011
Glencore has an 8.7% share of the "addressable" global grain trade and farming operations covering 270,000ha in Argentina, Australia, Kazakhstan, Russia and the Ukraine.
---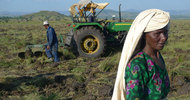 Bloomberg | 05 May 2011
Karuturi Global Ltd. may receive an additional 200,000 hectares (494,211 acres) of land from the Ethiopian government if its current 100,000-hectare concession is developed within two years, the Agriculture Ministry said.
---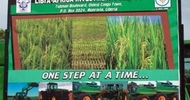 New democrat | 04 May 2011
The project funded by Col. Muammar Kadhafi with some US$30m to engage in mechanized production of rice has collapsed, and President Ellen Johnson-Sirleaf is now seeking a new investor to take over the project.
---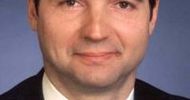 Bloomberg | 04 May 2011
"We are looking at rice farmlands as it is the main food crop," said Renatto Barbieri, Galtere's portfolio manager. "Have you heard of anyone dying because of not eating sugar or corn or soybeans?"
---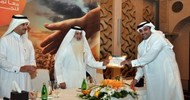 The Peninsula | 04 May 2011
Qatar will make more investments overseas to produce key agricultural and horticultural commodities to ensure food supply security at home and will simultaneously focus on raising self-sufficiency in local produce.
---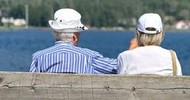 Bloomberg | 03 May 2011
Pensionskassernes Administration, a Denmark-based fund that manages about $25 billion, plans to invest $370 million in farmland globally, said Jens Henrik Staugaard Johansen, a portfolio manager.
---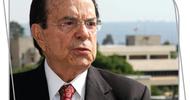 Progressive Farmer | 29 Apr 2011
"Brazil has the land and the technology to produce 50 percent of the world's (exported) food in the future. It's right that we stop and debate how best to exploit this opportunity to create wealth and jobs for Brazilians," said Fabio de Salles Meirelles, vice president of CNA, Brazil's largest farmer group.
---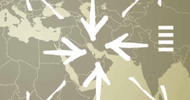 EIU | 22 Mar 2011
Report says that GCC investment in farmland in Africa and Latin America will continue to grow.
---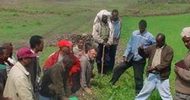 Ecadforum | 24 Dec 2010
The Diaspora is just airing the voice of the voiceless Ethiopians for those who are on a land bonanza to stop hurting our people. There is a great danger coming. When? No one knows but it is coming.
---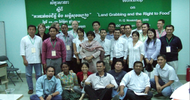 NGO Forum | 11 Nov 2010
Proceedings of the November 2010 workshop bringing together a wide range of NGO representatives from around Cambodia and overseas.
---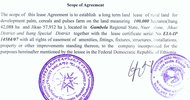 Ethiopian Government | 25 Oct 2010
50yr lease agreement between Ethiopian government and India's Karuturi covering an initial 100,000 ha in Gambela. Contract enables Karuturi to extend concession by another 200,000 ha.
---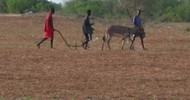 APS | 10 mai 2011
Un séminaire national sur le phonème de l'accaparement des terres se tiendra à Dakar à partir du 18 mai prochain, à l'initiative du Réseau africain pour le développement intégré (RADI)
---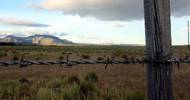 Le Point | 06 mai 2011
Cristina Kirchner a présenté un projet de loi qui limite les rachats des terres par des personnes physiques, des gouvernements et des sociétés étrangères.
---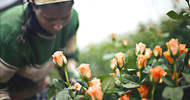 Pambazuka | 20 avr 2011
On assiste depuis quelques années à une véritable envolée des investissements agricoles dans le monde en développement.
---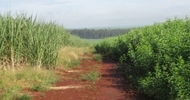 IPS | 10 may 2011
Los gobiernos de Argentina, Brasil y Uruguay comienzan a proponer leyes para poner coto a la avidez extranjera por sus codiciadas y extensas tierras aptas para la producción de alimentos.
---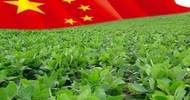 Bolson Web | 05 may 2011
En el marco de la reunión de una Comisión de la Legislatura provincial de Río Negro, fue tratado y analizado ayer el proyecto de ley 5/2011, que propicia el rechazo el Acuerdo de Cooperación para el Proyecto de Inversión agro alimenticio con la Emp?esa Beidahuang.
---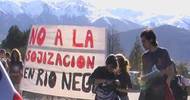 Río Negro | 04 may 2011
Manifestantes de distintas organizaciones ambientales y de la CTA, expresaron su repudio al acuerdo agroalimentario que firmó el gobernador Miguel Saiz, con la empresa Beidahuang State Farms Business Trade Group.
---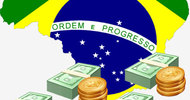 O Globo | 09 May 2011
O Brasil pode adotar uma política de arrendar terras agrícolas para estrangeiros, no que seria uma forma de driblar restrições legais à venda de propriedades para empresas do exterior e fomentar investimentos no setor, afirmou o ministro da Agricultura, Wagner Rossi.
---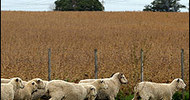 BBC Brasil | 04 May 2011
Representantes de uma empresa estatal chinesa estão na província de Rio Negro, no sul da Argentina, para alugar terras para a produção de alimentos que serão exportados para a China.
---
farmlandgrab.org
weekly provides a list of the latest postings to farmlandgrab.org by email each week
farmlandgrab.org
is an open-publishing website, initiated by GRAIN, tracking today's global land grab for food production and people's movements against it
to unsubscribe from the list, click
this link
to visit or post materials to the website, click
this link