Food crisis and the global land grab
farmlandgrab.org weekly | 18 May 2011
---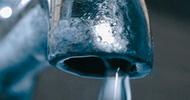 Arabian Business | 18 May 2011
Gulf states have opted to buy up large tracts of farmland in developing countries in a bid to safeguard their food supplies – a strategy that risks exporting their water shortages to other nations, analysts said.
---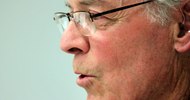 Ram's Horn | 18 May 2011
Brewster Kneen discusses what, in the West, is largely overlooked in discussions about land grabbing: how we conceptualize and think about land and our relationship to it.
---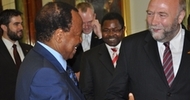 African Executive | 18 May 2011
The studies that we have seen can prove no link between land purchases and food security, says German Chancellor Angela Merkel's Personal Assitant on African Affairs.
---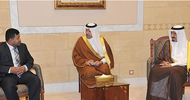 ColomboPage | 18 May 2011
Sri Lanka's Minister of Industry and Commerce Rishad Bathiudeen invites Saudi businessmen to invest in Sri Lanka and says his country can cultivate agricultural crops for Saudi Arabia.
---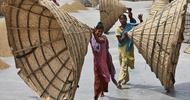 BBC | 17 May 2011
Bangladeshi companies say they have leased thousands of hectares of farmland in Africa as part of their efforts to avoid future food shortages.
---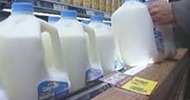 Rural News | 17 May 2011
More Southland land has been sold to overseas investors in the past year than at any other time during the past six years.
---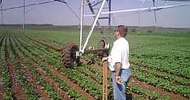 SUNA | 17 May 2011
Governor of Northern State says an Emirates investor, to whom 95,000 acres have been allocated in Um-Jawaseer, will invest USD 15 million.
---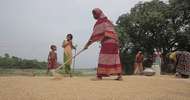 AFP | 17 May 2011
Bangladesh has leased tens of thousands of hectares of farmland in Africa as part of a government drive to improve food security in the poverty-stricken South Asian nation, an official said on Tuesday
---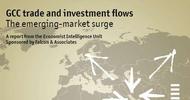 FinFacts Ireland | 16 May 2011
As most GCC countries import most of their food, they are interested in investing in Africa's arable land and establishing export-oriented farming businesses. However, GCC investors are increasingly aware of legal and political risks associated with such investments.
---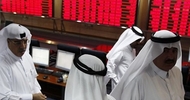 Wall Street Journal | 15 May 2011
According to Michael Yabsley of the Australian Gulf Council, agricultural land is among the top asset classes in Australia being considered by Gulf investors who have placed food security at the top of their priorities.
---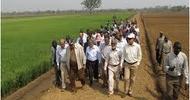 Danielberhane's Blog | 15 May 2011
The 24 Land lease agreements recently disclosed by the Ethiopian Ministry of Agriculture reveals that the federal Government has so far leased about 350,099ha of land.
---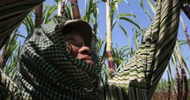 The Ecologist | 13 May 2011
Sugar may seem innocuous enough, but sweet-toothed Western consumers could be fuelling conflict between poor farming communities and big business with every spoonful. Sam Campbell reports from Phnom Penh
---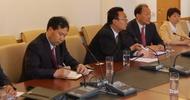 Novinite | 13 May 2011
The potential investors are interested in breeding corn and forage crops, and to export the produce to China.
---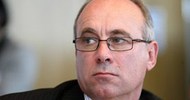 NZ Herald | 13 May 2011
Dairy exporter Fonterra is expanding in South America with plans for a pilot dairy farm in Brazil.
---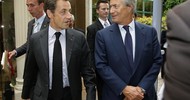 Green Scenery | 13 May 2011
On March 5, 2011 in the presence of armed security forces the lease agreement was signed against payments from 173,000,000.00 Leones stacked on a table and paid to those signing the agreement.
---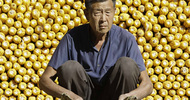 Bloomberg | 13 May 2011
Tianjin State Farms plans to buy 10,000 hectares of land in north-western Bulgaria to grow corn and other fodder crops that will be shipped to China, Bulgaria's agricultural ministry said.
---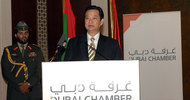 Gulf News | 13 May 2011
UAE investments in Vietnam have reached $3 billion and are set to surge with local companies considering opportunities in agricultural lands, real estate and energy.
---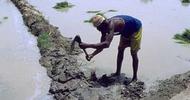 Bloomberg | 13 May 2011
The land will be used to grow and process rice, corn, peanuts, cotton and cereals, the Communications Ministry said.
---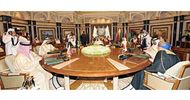 Arab News | 12 May 2011
The GCC states, debating the possible inclusion of Jordan and Morocco, can tap into the large swaths of fertile agricultural lands of both nations says Abdul Hadi Al-Habtoor
---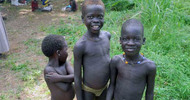 SMNE | 12 May 2011
The Ethiopian Minister of Agriculture and Rural Development recently released the Land Rent Contractual Agreements for land leases between the Federal Democratic Republic of Ethiopia (FDRE) and twenty-four companies or individuals.
---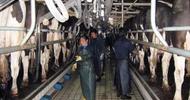 NZ Herald | 12 May 2011
The New Zealand dairy giant has signed a deal to buy an 850 hectare farm in the Brazilian state of Goias.
---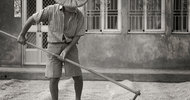 dpa | 12 May 2011
Taiwan is considering growing crops overseas to ensure its food security, officials said Thursday.
---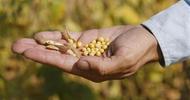 Reuters | 11 May 2011
Argentina's drive to limit land purchases by foreigners is deepening concerns about its investment climate, but is not expected to cause major changes to who owns some of the world's most productive farmland.
---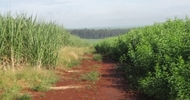 IPS | 11 May 2011
The governments of Argentina, Brazil and Uruguay are drafting laws to curb acquisition by foreigners of extensive tracts of their fertile agricultural land.
---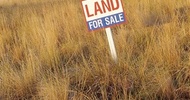 Canberra Times | 30 Apr 2011
Rural MPs, especially those from NSW and Queensland, have been fielding increasing complaints from constituents in recent months about the level of foreign ownership of Australian farms and agricultural businesses.
---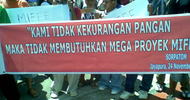 LDPI | 19 Apr 2011
The emerging resistance against MIFEE is located within a national (and international) alliance against land grabs and within the indigeous movement against Indonesian occupation and exploitation.
---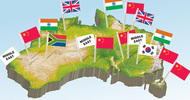 Weekly Times | 31 Mar 2011
Foreign ownership of Australian land and agribusiness will soon be monitored.
---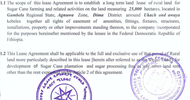 | 25 Nov 2010
Contract covers the lease of 25,000 ha in the Regional State of Gambela for a period of 40 years, with option for renewal, for the production of sugar cane.
---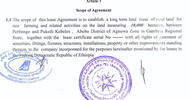 | 25 Nov 2010
Covers 10,000 ha in Gambela Regional State for the production of rice, for an initial period of 50 years, with option for renewal.
---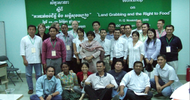 NGO Forum | 11 Nov 2010
Proceedings of the November 2010 workshop bringing together a wide range of NGO representatives from around Cambodia and overseas.
---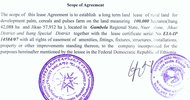 Ethiopian Government | 25 Oct 2010
50yr lease agreement between Ethiopian government and India's Karuturi covering an initial 100,000 ha in Gambela. Contract enables Karuturi to extend concession by another 200,000 ha.
---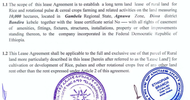 | 01 Oct 2010
Contract is for 10,000 ha in the Regional State of Gambela for a period of 25 years, with option for renewal.
---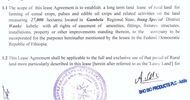 | 11 May 2010
Contract covers the lease of 27,000 ha in the Regional State of Gambela for a period of 25 years, with option for renewal.
---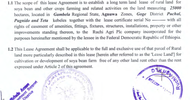 | 25 Apr 2010
Contract covers the lease of 25,000 ha in the Regional State of Gambela for a period of 25 years, with option for renewal.
---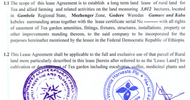 | 20 Apr 2010
Contract covers the lease of 3,012 ha in the Gambela Regional State for a period of 50 years, with option for renewal.
---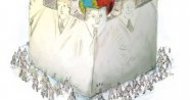 Coordination Sud | 12 mai 2011
Les ONG ont souligné devant les négociateurs la nécessité de soutenir l'agriculture paysanne et familiale, l'influence des agrocarburants sur l'augmentation des prix de la nourriture, et l'effet néfaste des accaparements de terre sur la souveraineté alimentaire
---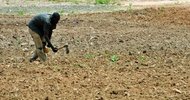 RFI | 07 mai 2011
Accaparement des terres au Mali vue par David Solon, directeur de la rédaction de Terraeco.
---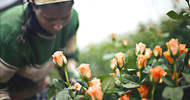 Pambazuka | 20 avr 2011
On assiste depuis quelques années à une véritable envolée des investissements agricoles dans le monde en développement.
---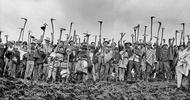 Boletín Agrario | 18 may 2011
La FAO alerta sobre la acaparación de tierras y las inversiones extranjeras en países en desarrollo tras la sombra de la implantación de los principios de "inversión agrícola responsable".
---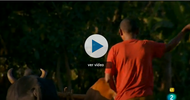 RTVE.es | 14 may 2011
La crisis financiera de 2008 ha despertado al mundo de las finanzas que ha visto en la agricultura un nuevo mercado. El repentino interés de los inversores por las tierras, se debe a que se han dado cuenta de que con este tipo de inversión no corren riego de quiebra.
---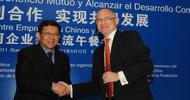 El Argentino | 12 may 2011
Luego del encuentro que la Presidenta mantuvo con Chen Deming, ministro de comercio de China, el canciller Héctor Timerman explicó que nuestro país "fue designado como prioritario para el comercio y las inversiones chinas".
---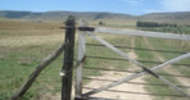 Parlamentario | 12 may 2011
La entidad, que también presentó un proyecto para limitar la extranjerización de tierras, objetó la iniciativa oficialista aunque destacó sus aspectos "positivos". "Lo más importante es que finalmente se haya instalado el debate", consideró.
---
IG | 14 May 2011
Em encontro com representantes da indústria brasileira, empresários questionam sobre restrição à compra de terrenos no País
---
farmlandgrab.org
weekly provides a list of the latest postings to farmlandgrab.org by email each week
farmlandgrab.org
is an open-publishing website, initiated by GRAIN, tracking today's global land grab for food production and people's movements against it
to unsubscribe from the list, click
this link
to visit or post materials to the website, click
this link