Food crisis and the global land grab
farmlandgrab.org weekly | 12 Dec 2012
---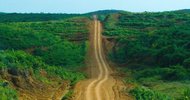 BBC | 11 Dec 2012
From a a palm oil plantation run by a Malaysian company, Sime Darby, the Today programme's Evan Davis looked into whether lands deals are a route into better life, or a signing away of the nation's wealth.
---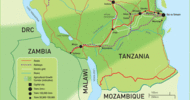 EcoNexus | 11 Dec 2012
Governments, IFIs and corporations are collaborating in major new projects to reorder land and water use and create industrial infrastructure over millions of ha in Africa to ensure sustained supplies of commodities and profits for markets.
---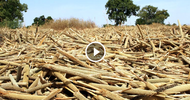 Why Poverty? | 11 Dec 2012
Documentary film examines the experience of Mali with large-scale farmland grabs.
---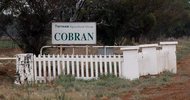 The Australian | 10 Dec 2012
TIAA-CREF's Westchester group buys 17,200 ha Cobran Station, once Australia's largest rice farm, while Sweden's Forsta AP-fonden buys the 16,000 ha Merri Meric farm near Henty.
---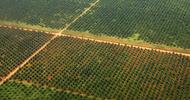 Feronia | 10 Dec 2012
Feronia Inc. announced that it has entered into a share subscription agreement with the African Agriculture Fund managed by Phatisa Fund Managers Limited
---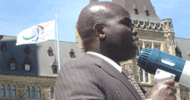 VOA | 07 Dec 2012
Controversial farmland deals in developing countries can have a negative impact on the people who live on the land, according to a new U.N. report.
---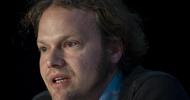 Rural 21 | 06 Dec 2012
We need to shift our focus away from the question of how to make large-scale land "investments" sustainable and ask the underlying question of development policy: which strategies are best suited to combat hunger and to empower marginalised groups to feed themselves?
---
War on Want | 06 Dec 2012
New research from War on Want reveals that the UK government's Department for International Development (DFID) has been using the aid budget to promote the interests of multinational food companies in Africa.
---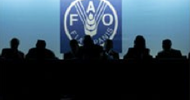 FAO | 06 Dec 2012
Report calls upon governments, civil society and corporate investors to ensure that large-scale investments in agriculture, like the acquisition of land by private companies and funds, are transparent, accountable, socially beneficial and environmentally sustainable.
---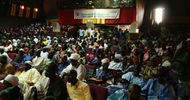 Via Campesina | 06 Dec 2012
Forum condemns any practices consisting in grabbing natural resources (land, water, forests...) and granting them to agro-industrial stakeholders who are threatening the development of family farms' potential.
---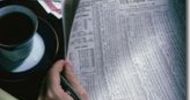 The Edge Malaysia | 06 Dec 2012
Many of the world's biggest pension funds as well as family offices of wealthy individuals –looking for diversification and steady returns in times of market volatility– have been pouring money into farmlands, writes Kelvins Tan
---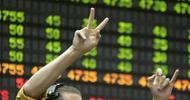 Bloomberg | 06 Dec 2012
Ospraie Management, the famous commodities hedge fund, is still long on farmland because it has actual cash flow. Many pension funds are now buying farmlands, reports Bloomberg.
---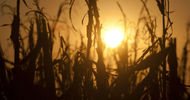 Foreign Policy | 05 Dec 2012
The question of how farmers will feed the world while adjusting to changing weather patterns appears to have been sidelined at the climate talks in Doha even as this year's crippling drought in the US sent grain prices to record highs.
---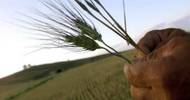 Agrimoney | 05 Dec 2012
The wave of fund investment in farmland has reached only a fraction of its potential, even after hitting up to $40bn, with the potential to hit $1,000bn as it gains a "natural home" in portfolios.
---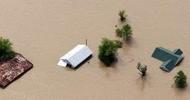 Reuters | 30 Nov 2012
Taking tracts of agricultural land is among ways to play the risks of climate change says Baring Asset Management's chief investment officer, Marino Valensise.
---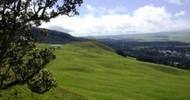 Daily News | 28 Nov 2012
The Tanzanian government has agreed to put a ceiling with regard to what size of land a single large scale investor can be allocated for agriculture.
---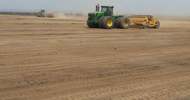 Olam | 28 Nov 2012
Olam's rebuttal provides new information on its rice farming operations in Nigeria, including its cooperation with the Africa Rice Centre of the CGIAR.
---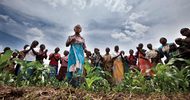 Africa Renewal | 06 Sep 2012
Activists are fighting to introduce or strengthen laws intended to give women more secure access to land and are combating social norms and practices that stand in their way.
---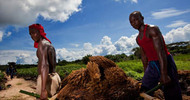 Jeune Afrique | 10 dec 2012
Le Fonds pour l'agriculture en afrique (African Agriculture Fund, AAF) va entrer au capital de Feronia, l'ancien Plantations et Huileries du Congo, qui détient et exploite la principale plantation de palmiers à huile en RD Congo.
---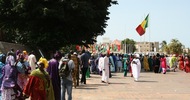 CNCR | 10 dec 2012
Texte préparé par les représentants des organisations paysannes et des producteurs agricoles membres du CNCR et des autres plates-formes nationales membres du ROPPA, réunis du 20 au 22 Novembre 2012, à Dakar
---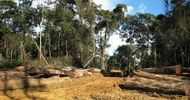 Xinhua | 10 dec 2012
Le Cameroun occupe la première place de sa région avec sept projets recensés, devant le Congo qui enregistre trois projets, puis le Gabon et la RDC qui comptent chacun deux projets.
---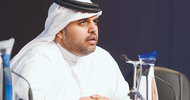 Le Monde | 07 dec 2012
Ce recentrage sur la production locale ne signifie pas que le Qatar abandonne sa politique d'acquisition de terres à l'étranger.
---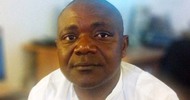 Gabon Review | 07 dec 2012
Le droit d'occupation et d'utilisation des sols par Olam n'est pas juridiquement prouvé puisque le ministère des Forêts leur a attribué des permis d'exploration. Comment est-on passé d'un permis d'exploration à une occupation du sol ?
---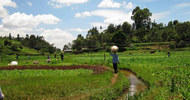 AFP | 06 dec 2012
La production agricole a fait un bond phénoménal en 10 ans, mais la FAO déplore que les investissements se concentrent sur les agrocarburants et les achats de terres dans les pays du sud, au détriment des petits producteurs.
---
Jeune Afrique | 03 dec 2012
Fondateur et patron du premier groupe privé algérien, Cevital, Issad Rebrab sillonne désormais l'Afrique à la recherche d'opportunités d'investissement.
---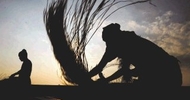 La Nación | 07 dic 2012
Informe mundial sobre agricultura 2012. Entidad organizará debate mundial sobre negocios de grandes productores. Agricultura más responsable y con énfasis social facilita desarrollo sostenible.
---
3rd Commercial Farm Africa Summit

CMT | Accra, Ghana | 19 Mar 2013
farmlandgrab.org
weekly provides a list of the latest postings to farmlandgrab.org by email each week
farmlandgrab.org
is an open-publishing website, initiated by GRAIN, tracking today's global land grab for food production and people's movements against it
to unsubscribe from the list, click
this link
to visit or post materials to the website, click
this link